The rise in sesame allergy cases has prompted the FDA to label it an allergen and must be included in ingredient lists.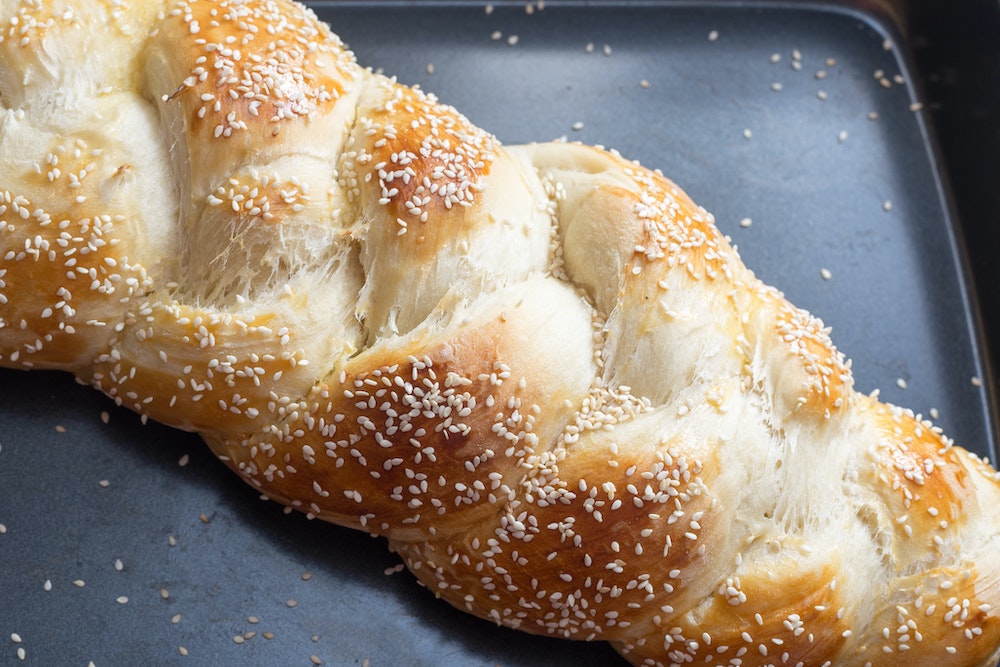 Sesame has joined the list of major food allergens in the United States. As the ninth most common allergen in the country, sesame seeds will now be subject to the same labeling and manufacturing requirements as other allergy-causing foods. This includes milk, eggs, fish, shellfish, tree nuts, peanuts, wheat, and soybeans which all fall under the Food Allergen Labeling and Consumer Protection Act of 2004. The change has been in effect since January 1st.
The decision comes as a result of the Food Allergy Safety, Treatment, Education, and Research Act (FASTER Act) which was signed into law in April 2021. "Sesame is joining the list of major allergy-causing foods defined by law," the Food and Drug Administration said in a statement. While foods already in interstate commerce before 2023 do not need to be removed from store shelves, consumers are advised to check with manufacturers if they are unsure of a product's contents.
The FDA has been considering adding sesame seeds to its food allergy list for several years. The agency even asked manufacturers to voluntarily add it to its list of ingredients in 2020, CNN reports. Before its official inclusion, the product was only listed as an allergen if it was used as a whole ingredient, not if it was used as a flavoring or spice. It also wasn't required for Tahini, a condiment that is made from ground sesame paste.
Speaking to CNN, Senior Vice President of Government and Community Affairs at Food Allergy Research & Education, Jason Linde hailed the inclusion of sesame as an allergy-causing product as a win for those affected by the food. "What it means is, for the 1.6 million Americans with life-threatening sesame allergy, that life gets better starting January 1, 2023," he told the publication.
Sesame is in dozens and dozens of ingredients but it wasn't always listed by name," Linde continued. As a result, people with a life-threatening sesame allergy would have to look at the back of the label, call the manufacturer and try to figure it out on their own. "If it was included, it was just included as a natural spice or flavor. The new law is a huge victory for the food allergy community," he added.
A sesame allergy can affect people of all ages, allergist, and immunologist, Doctor Robert Eitches told CNN in 2020. However, symptoms may vary and include coughing, throat irritation, vomiting, shortness of breath, mouth rash, wheezing, and low blood pressure.
Although most companies have been labeling their products for a while, it could take about six months for all foods to been the new marking requirements. So folks should still be cautious when shopping.
Additionally, the Asthma and Allergy Foundation of America noted that all allergen labeling only extends to products regulated by the Food and Drug Administration. They do not apply to alcohol, which is regulated by the Department of Treasury. It also excludes meat, poultry, and egg products overseen by the U.S. Department of Agriculture.
For all these products, allergen labeling is voluntary which essentially creates confusion for consumers. As such, people afflicted with sesame or any food allergy should always check the label.
---