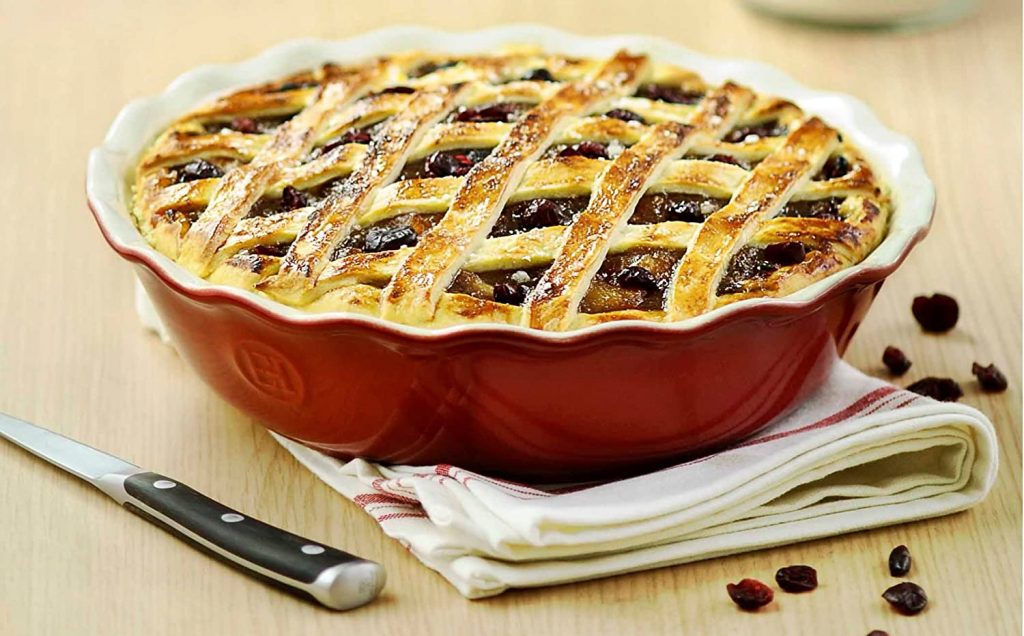 Rocky Mountain Pies is recalling its 31.88 oz Red Button Vintage Creamery French Silk Pie due to allergen concerns. Located in Salt Lake City, Utah, the company's voluntary pie recall was initiated as the product contained undeclared almonds. People who have an allergy or severe sensitivity to tree nuts are at risk of serious or life-threatening allergic reactions if they consume these meals.
The compromised batch of Red Button Vintage Creamery French Silk Pies was distributed in Arizona, Utah, Oregon, Washington, Montana, Nevada, Colorado, Wyoming, and Idaho in retail stores. According to the FDA, the products are packaged in a clear plastic lid with a black plastic base. A Red Button Vintage Creamery cardboard sleeve is placed over the item. The pie recall only includes products with the inkjet code that begins with 2266 and UPC code 0 41172 81290 9.
The pie recall came after staff at a retail location found that cases of Turtle Cream Pies were labeled incorrectly. The packaging on each meal read "French Silk Pie" which resulted in the undeclared allergen. Turtle Cream Pie contains almonds, which is clearly indicated on the label, while the French Silk Pie does not.
An investigation into the pie recall revealed that the problem was caused by a temporary breakdown in Rocky Mountain Pies' pre-operational changeover packaging process. Fortunately, no illnesses have been reported to date. Consumers who have purchased Red Button Vintage Creamery French Silk Pie have been advised to return the product to the place of purchase for a full refund.
Folks with questions about the pie recall can contact the company at 801-233-6660, Monday through Friday from 8:00 am to 4:00 pm MST. As one of the eight most common food allergies in the United States, allergic reactions to tree nuts will be accompanied by symptoms like difficulty swallowing, itching of the mouth, throat, eyes, skin, or any other area, nasal congestion, or a runny nose, nausea, and shortness of breath.
Abdominal pain, cramps, nausea, and vomiting are also included in the symptoms list, according to the American College of Allergy, Asthma & Immunology. Anaphylaxis is another potentially life-threatening reaction that impairs breathing and can send the body into shock. If experiencing the aforementioned tree nut allergy symptoms from the pie recall products, consumers should follow standard food allergy treatment protocols.
The pie recall is a bit of an anomaly for the nation's leading frozen pie manufacturer. The company's talented staff has had hundreds of years of accumulative experience in the food-making industry. From its restaurant experience to the production floor, Rocky Mountain Pies' expert team is also disciplined in the art of pie making and hands-on management, not just effective production.
From its flaky crusts to hand-woven lattice pastry tops, to meringue and whipped cream pies, Rocky Mountain Pies' quality sets it apart as a premier pie manufacturer. Their beautifully crafted old-fashioned products are sure to stop customers' shopping carts, the company website says. While technology in the industry has changed, the pie maker still believes in tried and true "old-fashioned" methods of production that give its products a home-style look. Hopefully, the pie recall doesn't tarnish its image too much.
---