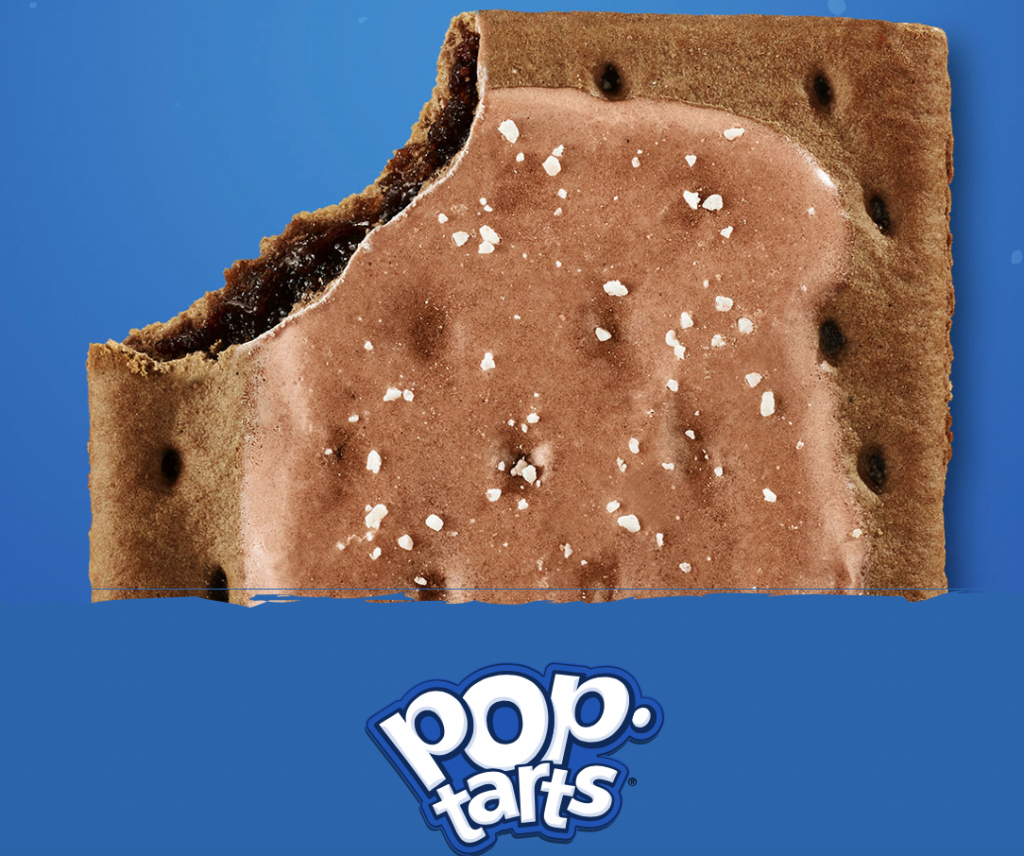 Since its launch in 1964, Pop-Tarts have been a favorite among food lovers of all ages. The popular brand of toaster pastries is comprised of a sweet filling sealed inside two layers of thin, rectangular pastry crust. Although sold pre-cooked, the serving suggestion says it's best to warm them before eating. There are loads of different flavors to choose from and most of them are frosted. Now, Kellogg's is bringing back an old favorite that everyone will love, Food & Wine reports.
Early this week, the Kellogg Company announced that Frosted Grape Pop-Tarts will be returning after a long hiatus. Released as one of the original frosted flavors in 1967, the product gained popularity during the Y2K era and has been an on and off part of the Pop-Tart lineup for years. They were last brought back as a limited-time offer in 2014, before completely disappearing in 2017.
But this time Frosted Grape Pop-Tarts are here to say, the company said in a press release. Speaking about the re-launch, Senior Director of Marketing for Portable Wholesome Snacks, Heidi Ray said the folks at Pop-Tarts know what their fans want. "Frosted Grape has been among the top flavors fans have been asking us to bring back," she said. "So, we could not be more stoked to finally bring back this Pop-Tarts G.O.A.T. – Grape-ist Of All Time."
The popular pastry snack will showcase the same delicious flavor everyone remembers. This means folks can look forward to a grape jelly flavored filling, white icing, and purple crunch-lets for a bit of extra pop. Pop-Tart enthusiasts will find the Frosted Grape on grocery shelves in Walmart stores this month, with retailers nationwide stocking the item in May. They will come in an eight-count box for a suggested retail price of $3.19.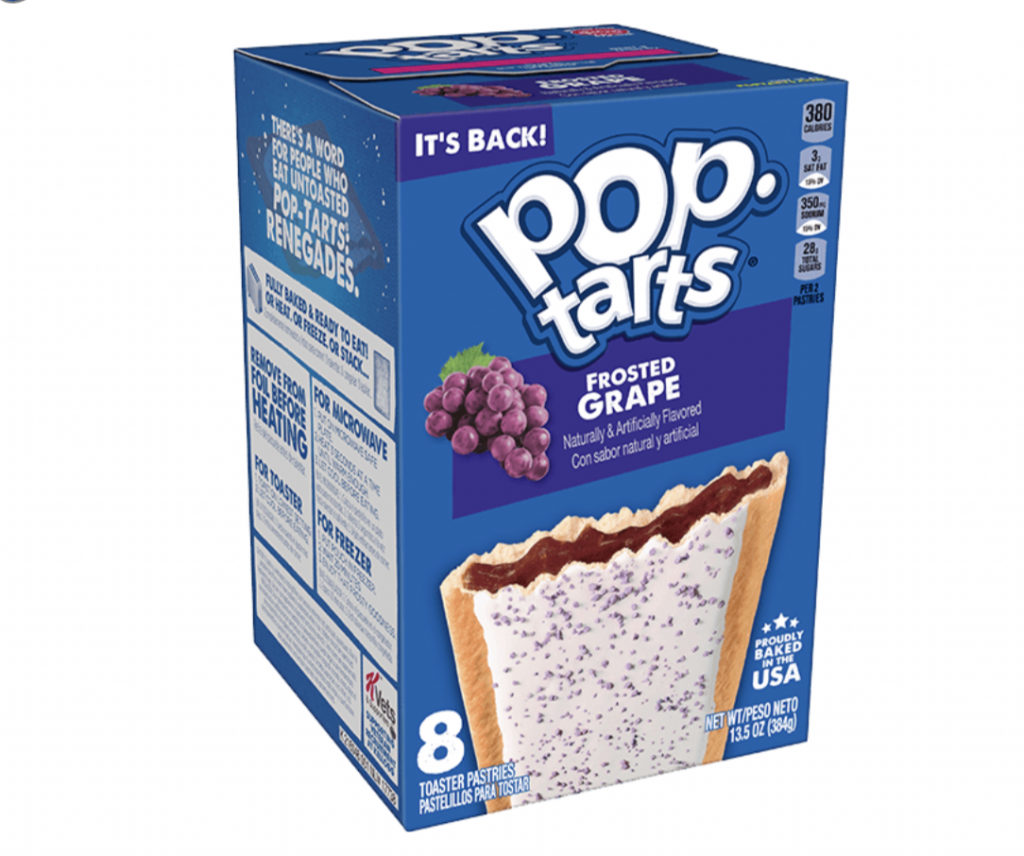 But the nostalgia doesn't stop there. In celebration of the iconic flavor's comeback, Pop-Tarts is launching a contest that will take you back to high school and inspire you to "frost" your hair grape. Fans' Frosted Grape look could be anything from a head of purple locks, purple highlights, purple extensions, a purple wig, or even a flock of purple butterfly clips. These styles can be shared on Instagram using the hashtag #Y2GrapeEntry.
The first 50 customers to share their Frosted Grape looks on Instagram will get an entire year's supply of Frosted Grape Pop-Tarts. Winners will also receive a Y2Grape Time Capsule filled with nostalgic Y2K goodies to make all your friends jealous. The box will feature the most notable moments from the Y2K era like purple jelly sandals, butterfly hair clips, metallic jelly pens, juicy grape lip gloss, and more. The contest ends on April 22nd, People reports.
With millions of units sold each year, Pop-Tarts has been Kellogg's most popular brand to date in the United States. In the early 1990s, the American snack was introduced to the United Kingdom with a very strong marketing campaign. These days Chocotastic and Strawberry Sensation are still available in most major UK supermarkets. The pastry treat can also be found in Canada, Ireland, Australia, and New Zealand.