The best flight attendant travel tips include flying in the morning to avoid weather-related delays and taking a 20-minute power nap upon arrival to your destination to help combat the effects of jet lag.
Flight attendant travel tips are worth listening to as they have unique insight. Flight attendants travel all over the world and can navigate airports, and all the ends and outs of traveling with ease. Some flight attendants have been interviewed recently and put together some of the best advice they could offer.
Whether you find yourself flying for work or pleasure, listen up and heed the flight attendant travel tips from two British flight attendants, as well as others in the industry. The first piece of advice is to fly first thing in the morning when making personal trips. This isn't just a personal preference, either.
Flight attendant travel tip number one comes with the logic behind it. When flying first thing in the morning, inclement weather is less likely to delay or disrupt flights. Overnight, the weather is expected to have settled and reset, making for clear morning skies.
The next flight attendant travel tip has to do with timing also, but this time regarding business trips. If you are traveling for business, it is best to give yourself a cushion of time. Ideally, a minimum of 48 hours of buffer time would be grand.
When you leave early on a business trip, you give yourself time to be refreshed and rested, mentally and physically. Additionally, extra time can prove valuable when you find a flight delayed and pushed back. Sometimes, things are out of our control, and despite having to be somewhere at a specific time and place, circumstances do not allow the flight to happen.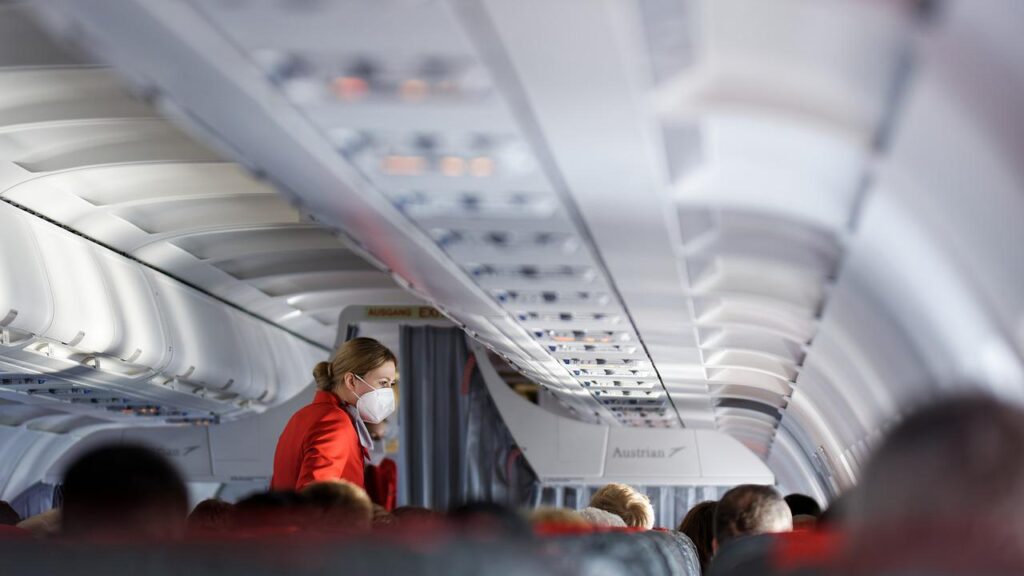 Extra time built in can be a lifesaver in difficult circumstances. You might find yourself in another problematic circumstance when you travel through time zones. Jet lag is a real kicker, and the next flight attendant tip can undoubtedly help you bet a case of jet lag.
The flight attendant tip to beat jet lag is simple, take a power nap upon arrival. The nap should be short and sweet, roughly 20 minutes to half an hour may be the sweet spot. Once you wake up, stay up until night time.
It is important to follow this flight attendant tip of keeping the nap short. If you take a long, deep snooze, you are not giving your body a chance to adjust to local time. Instead, you are keeping yourself on the time zone that you are used to.
Additionally, another flight attendant tip to fight jet lag involves staying hydrated, eating healthy, nutritious food and exercising. These three things are vital for our bodies no matter what and are particularly helpful during times of jet lag and exhaustion. A good meal, water and yoga make for a good physical and mental reset when traveling.
To set to record straight and avoid any conflict, the next flight attendant tip is in regards to the middle arm rest. The middle person is clearly confined between two people and while it isn't written in law, the middle person should get the armrests. This is just a common courtesy and an unspoken rule that all people should follow.