An ongoing nurses' strike in New York City has left NICU babies to be cared for by travel nurses unfamiliar with the hospital and their conditions, putting many babies at risk.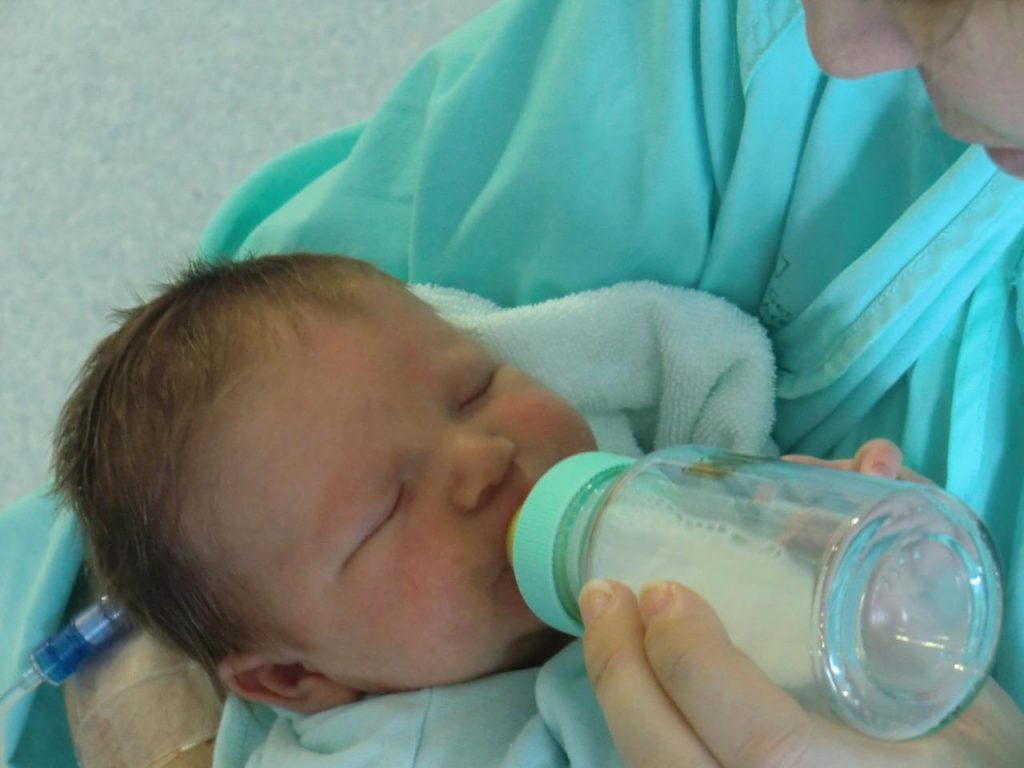 NICU infants are being affected by the ongoing nurses' strike in New York City. The industrial action, which began on January 9th, has forced the Mount Sinai and Montefiore Medical Centers to hire replacement staff to care for patients. But most of them don't understand the needs of vulnerable babies. And a lot of parents are afraid to leave their children alone with the new travel nurses.
Worried mom, Lora Ribas hasn't left her one-year-old son's bedside in four days. Logan has been in the neonatal intensive care unit (NICU) at Mount Sinai Hospital for over three months. Now, his mom is too scared to leave her baby with the travel nurses. She even took a leave from work to stay by his side, CNN Business reports. "I can't even go to the bathroom without being concerned," she told the publication.
Lora Ribas explained that while NICU travel nurses are doing their best, they don't know her son. They are also still learning where to find supplies. "They aren't able to give him one-on-one care because of the staffing shortages," she added. And at night, the number of nurses on duty decreases. To make matters worse, a lot of replacement nurses haven't reported for duty.
Coupled with the strike, this situation has resulted in added stress for NICU staff and patients. Before the nurses' strike, Mount Sinai said it would transport intensive-care infants to nearby hospitals. But critical babies like Logan have stayed because moving them would be too risky. "It's a big journey for a baby who's never been outside the hospital," a nurse explained to CNN on condition of anonymity.
"It's not anything that we want to happen," the nurse added. "We want our babies to stay." Transferring an infant from NICU is extremely complex. A doctor or nurse practitioner needs to travel with the child. A respiratory therapist is required if the baby is on respiratory support. And a transport nurse needs to tag along to work the pumps and administer medicine.
However, Ribas says Logan's primary NICU nurses are heartbroken about leaving him. She said they have been calling her to see how he was doing. As the nurses' strike enters its third day, Montefiore has been holding bargaining sessions with Mount Sinai set to follow. But the points that continue to plague negotiations are enforcing safe staffing levels, the New York State Nurses Association told CNN Business.
A pediatric oncology nurse at Mount Sinai said leaving her patients is difficult. But the decision is in the best interest of the patients. "We love these patients more than anything," Melissa Perleoni told the publication. "It breaks my heart to be out there, but I have to do this for the future of their care." Meanwhile, Ribas said she hopes a contract with the NICU and other nurses can be reached soon.
"The nurses are the heart of the NICU," she explained empathically. "But they need to figure it out before it becomes a different situation." Because every single minute the babies are left in the care of uncertain staff, the risk of death increases.
---