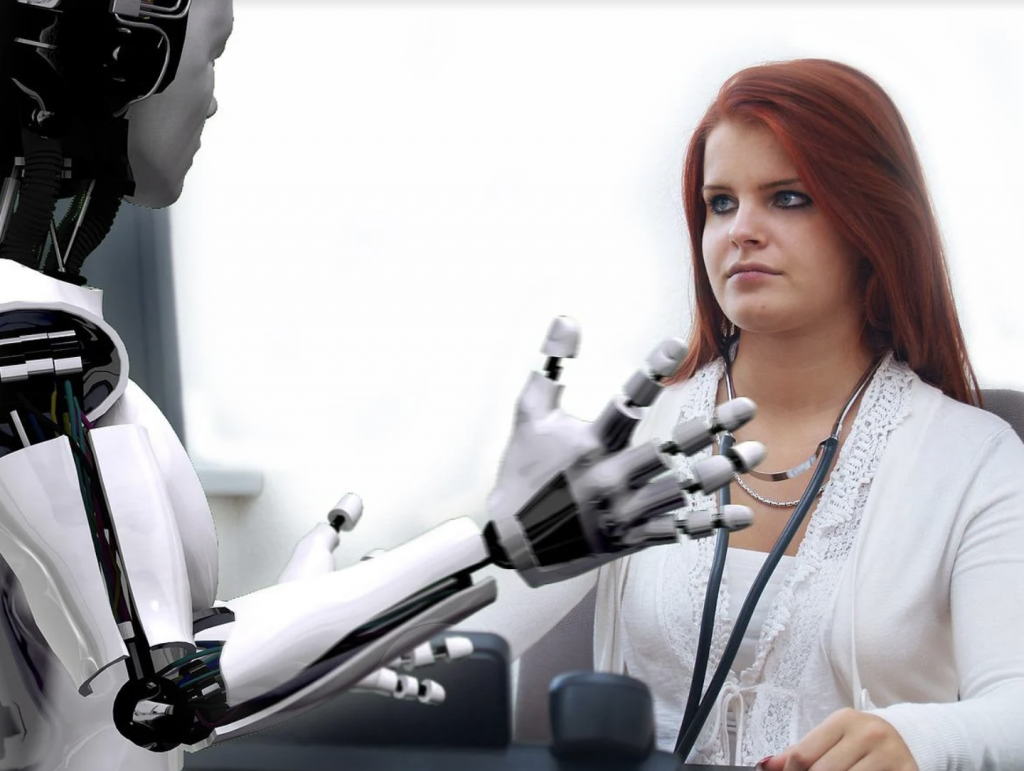 Hospitals around the world were ravaged when the Covid-19 was at its peak. And medical staff who risked their own health to help others, are still feeling the effects of "pandemic burnout" two years later. Thankfully, Mary Washington Hospital has had a little extra help from Moxi – a six-foot-tall robot who can essentially replace nurses when the need arises.
The robot assistant ferries medication, supplies, lab samples, and personal items through the halls, from floor to floor. After two years of struggling to cope with the workload, nurses at the Fredericksburg, Virginia medical facility told Wired that having the AI assistant replace them for menial tasks has been a welcome relief. "There's 'we're short this weekend' burnout, and then there's pandemic burnout, which our care teams are experiencing right now," former IUC nurse Abigail Hamilton told the publication.
Moxi was created by Diligent Robotics. The company was co-founded in 2017 by former Google X researcher Vivian Chu and associate professor at the University of Texas at Austin, Andrea Thomaz. The roboticists met at Georgia Tech's Socially Intelligent Machines Lab. The first commercial deployment of 15 replacement nurses came months after the start of the pandemic. An additional 60 units are scheduled to deploy later this year.
The robotic replacement nurse uses a camera, light detection, and ranging sensor to map hospital floors. By doing so, the AI can detect people and items to be avoided. The helper also features a robotic arm and a digital face. Moxi can also greet passersby with cooing sounds and heart eyes. Nurses can summon the AI from kiosks at nursing stations or send it a task via text message.
Diligent Robotics CEO Andrea Thomaz told Wired that the popularity of the robotic replacement nurse has exceeded the company's expectations. "In 2018, any hospital that was thinking about working with us, it was a special project for the CFO or innovation project about the hospital of the future," she told the publication. "But what we saw over the last two years is that almost every single health care system is thinking about robotics and automation or has robotics and automation on their strategic agenda."
Interestingly, a review by the American Nurses Association found nurses enjoyed having the robot assistant and didn't feel like they were being replaced. Instead, they appreciate Moxi for letting them interact with patients more, and for saving them energy. A survey of employees who worked with similar delivery robots in a Cyprus hospital found that only half expressed concern over a potential job threat.
Realistically, robots have a long way to go before they could conceivably replace nurses. Moxi still needs help with basic tasks. For example, the AI might have to ask a human to press an elevator button for a specific floor. Moreover, the cybersecurity risks these robots present aren't very well understood. Last week, security firm Cynerio explained that exploiting this vulnerability can allow hackers to take control of the AI or open patients up to privacy violations. However, unlike the Tug robots, no bugs have been found in Moxi robots. And the company says it's taking steps to ensure its security position, Wired reports.