There were 15 fires reported in New Jersey yesterday, two of which were large-scale wildfires that are still burning, a rarity for the state.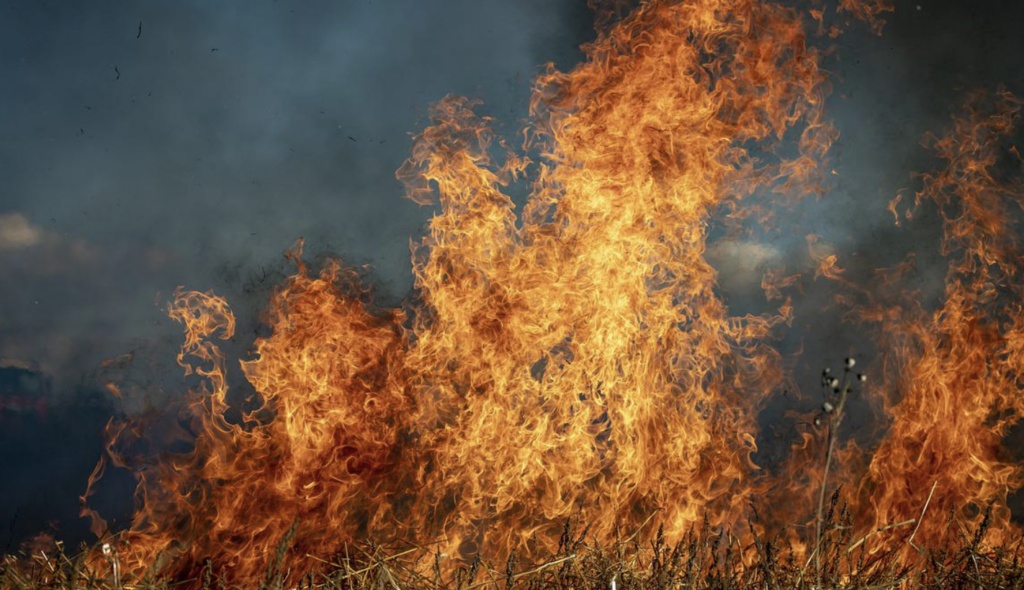 When we think of wildfires our minds go directly to California and other west coast states that have had more than we can count in recent memory, but those events are not isolated just to that portion of the country. All states are susceptible to a wildfire event if the conditions are right for an outdoor blaze to spread. That is currently the case in the state of New Jersey where there were 15 wildfires reported to fire departments across the region yesterday.
According to ABC 7 News, reported this comment from Trevor Raynor, the Commissioner for State Parks in New Jersey when they arrived on the scene of one of the blazes, "We saw 200-foot flames, it was a wall of fire" This particular blaze is in close proximity to Fort Dix Army Base and a joint effort between the New Jersey Forest Fire Service and the Joint Base McGuire-Dix-Lakehurst Fire Departments to extinguish that blaze. Manchester Township officials say they have crews patrolling the area to spot any potential leaps the fire may make over the containment barriers they have been erecting to stop the fire from crossing into populated areas.
At this time no evacuations have been ordered for residents in the immediate area of the fire. Currently, there is 75 personnel that are working on containing this blaze from the two fire agencies. Crews are almost sure that they have that blaze contained but they are being conservative with their estimate and asking residents to stay aware and vigilant in case an emergency evacuation needs to take place.
The uptick in wildfires in New Jersey is due to wind and dry conditions which have been more prevalent over the last few weeks and that is why the fires are spreading at such a rapid rate. Officials have confirmed that they are investigating the origins of these fire outbreaks because 99 percent of the time it's humans that are the root cause of a wildfire starting. The question that they will be trying to answer is, was the root cause of these blazes intentional, or was the fire accidental? 
Another one of the New Jersey wildfires was reported to authorities on Wednesday afternoon in the town of West Milford and has burned 140 acres of land already and is zero percent contained. They are currently not closing roadways, or evacuating nearby residences, but that could change in the blink of an eye. Officials are asking that if you need to drive on the roadways to be extra cautious when driving through the billowing smoke.
In Ocean Township, a blaze that began to threaten homes triggered an evacuation order for residents on Division Street in Lakehurst. Tuesday night there were approximately 170 homes evacuated between Manchester Township and Lake Roseboro which caused 60 families to turn up at a nearby shelter to wait out the fire. Wednesday morning at 5 a.m. the evacuation order was lifted as their homes were no longer in peril and they were permitted to go back to their homes.
New Jersey is currently banning all open agricultural burning as well as campfires to try and reduce the danger being posed by the weather conditions. Wildfires can occur in any state at any time, so it is extremely important to follow your local fire rules and regulations to ensure that one day you aren't the reason one of these infernos ignites.
---