Customers have filed a class action lawsuit against the Sazerac Company, makers of Fireball Whiskey, on the grounds that they falsely advertised that 1.7-ounce bottles of Fireball Cinnamon contain actual whisky when they do not.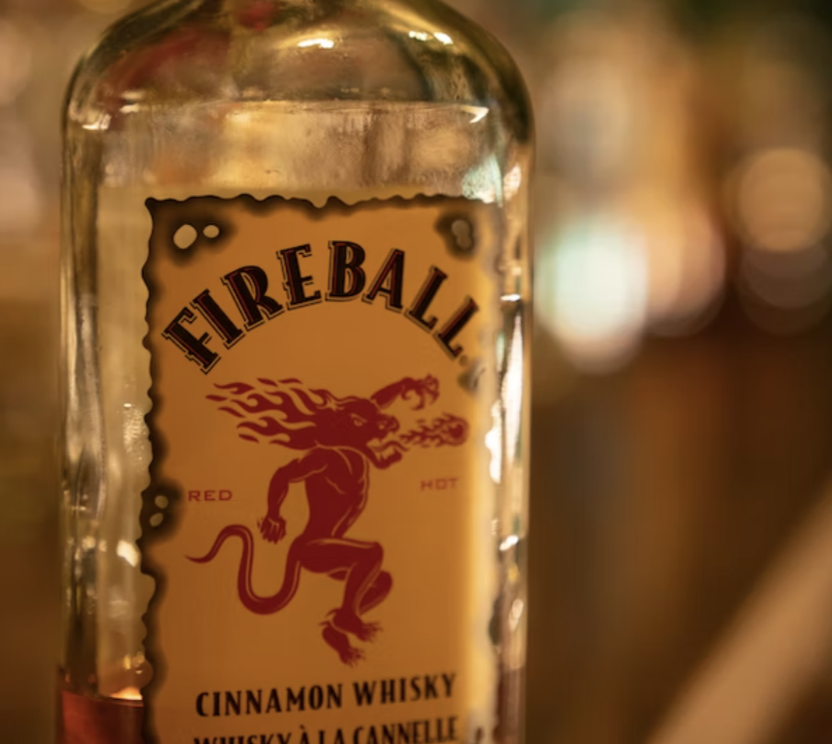 Consumers of the whiskey brand Fireball are outraged and have taken their anger to the courts as a result of this blatant misrepresentation of ingredients in the bottles of this popular whiskey brand. Earlier this month a class action lawsuit was filed with the United States District Court for the Northern District of Illinois (cq) claiming that consumers were being misled by Sazerac Company Inc to believe that the smaller bottles of Fireball Cinnamon contained actual whiskey when in fact they do not. They are being sued on the grounds of fraud and misrepresentation, the lawsuit states.
The Fireball Cinnamon 1.7 fluid-ounce bottles are carried nationwide by 170,000 retailers with a price tag of 99 cents per bottle. Customers began looking into the volume of whiskey contained in the bottles since they started appearing on the shelves of gas stations and grocery stores in states where it is illegal to sell liquor products in those locations. That is when consumers started to closely examine the ingredients that were printed on the bottle labels.
According to NPR label ingredients are stated as, "malt beverage with natural whisky & other flavors and carmel color." This could easily be construed by consumers as containing whiskey as an ingredient contained in the bottle. A clearer description could say something like natural whiskey (flavor) & other flavors.
With the omission of the word flavor following the words natural whiskey it is easy to draw the conclusion that the bottle contains actual natural whiskey. This omission has angered consumers of the brand's popular Fireball Cinnamon Whiskey and had them thinking that the Sazerac Company Inc.'s Fireball Cinnamon was just a smaller portion offering of their favorite brand of whiskey. The lawsuit makes an additional complaint that 99 cents for just 1.7 fluid ounces of the beverage are extremely overpriced for a beverage that does not contain any whiskey within it.
The price alone is misleading as any beverage that would have a price point for that small of a portion could also be easily confused for a product that contained a liquor ingredient. At the time of this article, the Sazerac Company had not commented on the lawsuit and its plans on whether they would contest its assertions or settle the claim. This error will not only cause Sazerac Company financially but will also hurt the brand's credibility moving forward.
Fireball whiskey has made major inroads in the country's whiskey market by becoming one of the millennial generation's shots of choice in bars all across the country. In a consumer market where the market share is owned by the traditional more senior brands like Jim Beam and Jack Daniels, Fireball using its unique cinnamon flavor had penetrated and garnered enough of that market share to not fade away as a whiskey fad. It will be interesting to see whether this complaint and the following lawsuit do to its sales revenue over the months to come.
---