Electrify America charging stations are burning the charges in electric vehicles.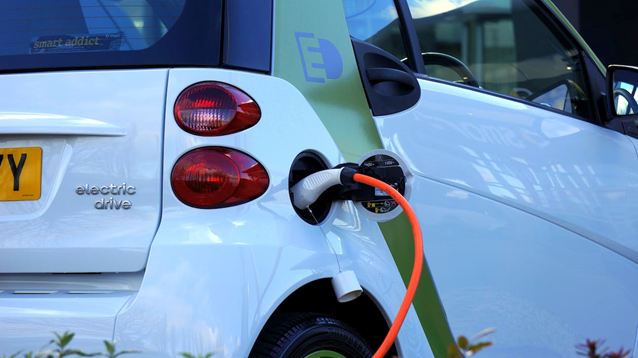 Electrify America has been struggling with several issues related to its charging stations recently, from unreliable chargers that are frequently out of service to others being ripped out and removed with no explanation from the company. Now, a more serious problem has been added to the list, which leaves electric vehicle owners with severe damage to their cars.
When electric vehicle owner Anson Wong plugged his Rivian R1T into an Electrify America station in Southern California last week, he heard a loud boom after about one minute. The mini explosion came from the charging station which rendered his car undrivable. It also showed two error messages on the display indicating a "vehicle battery issue" and a "system fault."
Wong described the damage to his electric vehicle to The Drive saying, "We get out, look back, and hear a loud explosion from the power unit followed by a cloud of black smoke." He said he ran over to the charger with the screen and it turned red. "It said charger unavailable with two red exclamation marks," he told the publication.
After the explosion, a burning smell emanated from the station's power unit. Although no flames were visible, there were burn marks on the outside of the cabinet. Along with destroying his electric vehicle, the cable was stuck in the charge port and could not be removed. When Wong called Electrify America, the company restarted the charger remotely. But that didn't help.
The charging station company also dispatched a technician. But he only arrived after seven hours and was unable to diagnose the problem or remove the charging cable. The technician then suggested sawing it off to free the electric vehicle. "He wanted to use a power drill to bust it and get my car out of there," Wong told The Drive. But he refused.
It took two days for the charge plug to be removed from the electric vehicle. Rivian is now inspecting his truck and will update him when more information is available. Addressing the incident, which took place on January 28, an Electrify America spokesperson told The Drive they are investigating the root cause. Still, Wong has been left without his EV for a while.
Sadly, Wong isn't the only electric vehicle owner to experience problems with an Electrify America charging station. In late 2022, a Ford F-150 Lightning owner suffered a similar fate after plugging in at a charging station. According to Drive Tesla, the incident was very similar. The owner plugged his electric truck into the charging port and heard a loud boom a minute later.
His electric vehicle was seriously damaged, displayed several error messages, and had to be towed away. As a result, Electrify America needs to focus on resolving the problems at its stations before any more vehicles get destroyed. But it won't be an easy feat. The company's reputation is slowly being ruined due to its silence regarding these problems. If it continues to avoid explanation, the damage to their name may be too much to fix.
---