The Ford Mustang Mach-E crossover will be reduced in price by as much as $5,900 for some models.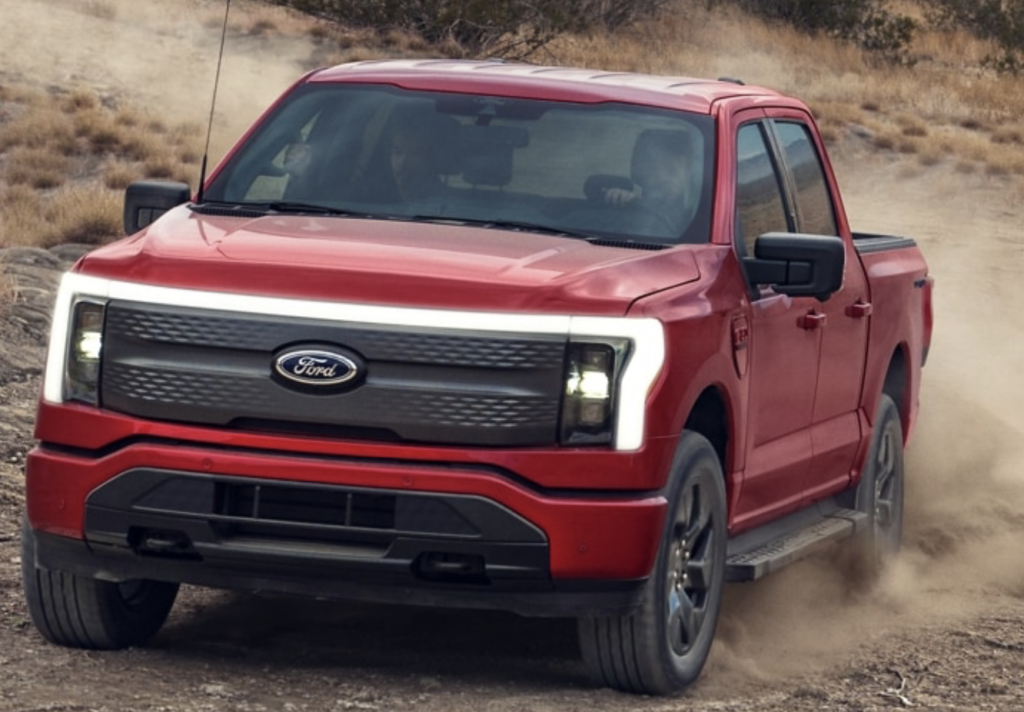 The Ford Motor Company is reducing the price of its electric Mustang Mach-E crossover. The reductions range from $600 to $5,900, depending on the model. The decision comes weeks after Tesla slashed prices on its Model Y EVs by up to $13,000. At the time, analysts expected the move to pressure other automakers to cut their own prices.
Wall Street investors largely applauded the reductions, hoping they would increase demand and boost sales. However, there were some concerns that price cuts could erode profits. That prediction is true for Ford, as some Mach-E models will no longer be profitable on a per-unit basis. The carmaker's Chief Electric Vehicle Customer Officer, Marin Gjaja addressed the decision in a statement.
"We are responding to changes in the marketplace," he said, referencing new federal electric vehicle incentives. "If we want to stay competitive in the marketplace we have to respond," he continued via CNBC. Gjaja also explained that Mach-E production at Ford is expected to increase from 78,000 units to 130,000 vehicles annually.
Additionally, the Detroit-based firm expects to offset profit shrink with cost improvements. This includes more production as well as reductions in some commodity costs. The starting price for the Ford Mach-E will now range from approximately $46,000 to $64,000. By comparison, the Tesla Model Y starts at about $53,500 to $57,000 without any options.
In 2022, Ford became the second-bestselling electric vehicle manufacturer in the United States due to sales of more than 65,000 Mach-E units. That's pretty impressive despite Tesla leading by a very wide margin. According to Motor Intelligence, the Elon Musk-led firm sold more than 522,000 EVs in the country during the same period.
Ford said customers waiting for their Mustang Mach-E vehicles to be delivered will automatically receive the reduced price. Anyone who purchased the vehicles after January 1st will get a private offer from the carmaker despite having already received their vehicle. Along with the adjusted pricing, units ordered between January 30th and April 3rd will be eligible for special rates with Ford Credit.
When asked which Mach-E models would remain profitable after the price cuts, Ford declined to comment. However, the company is expected to begin separately reporting financial results for its Model e electric vehicle business later this year. "I know we need to be more profitable because we will be publicly accountable for that number," Gjaja continued.
Meanwhile, General Motors said it had no plans to adjust prices in response to decisions by competitors like Ford. In June 2022, the company cut prices on the Bolt by around $6,000. Prices were reduced by a further 18% for the cheapest version. Earlier this month the vehicle became eligible for the $7,500 federal tax credit, Reuters reports.
General Motors also hired Tesla's former head of business development, Zach Kirkman, to lead mergers and acquisitions. He joins the company as it increases battery supply chain investments and boosts other building blocks for electric vehicles by making deals with other companies, The Wall Street Journal reports. Meanwhile, Ford shares fell 2.9% to $12.89. Tesla shares dropped 6.3% to $166.66.
---