Some electric car makers like Cadillac, Ford, Tesla, Chevy, Jeep, and others offer the best tax credits.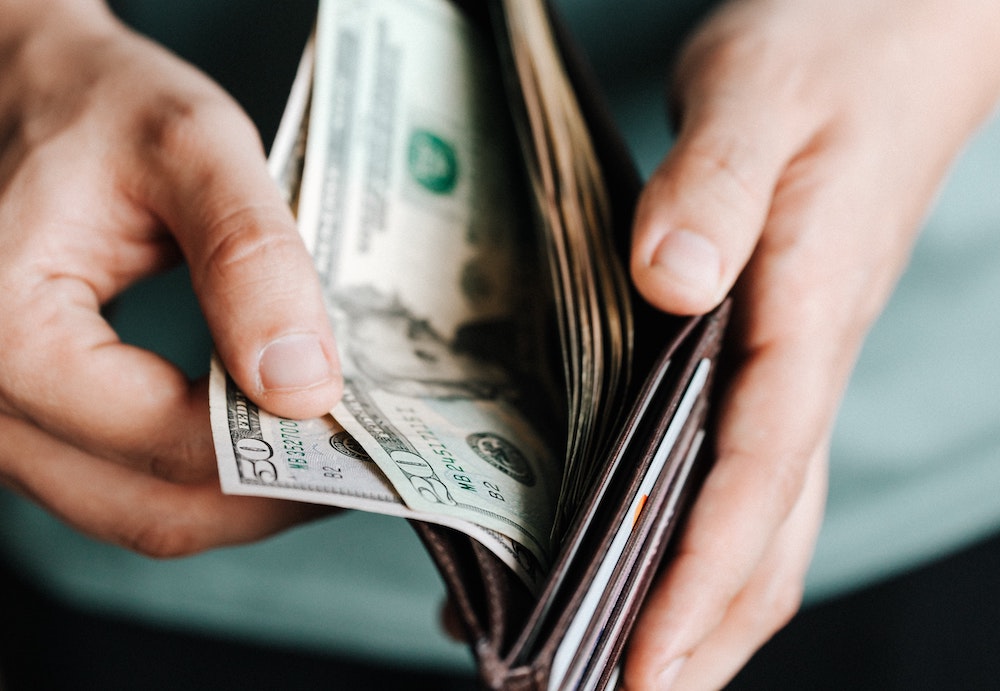 We're just a couple days over tax day, and if you've not filed for an extension, you're late! But, if you've successfully adulted and paid your taxes, and you have an EV, did you apply for your tax credit? With more EVs on the road, there's a big chance you'll get some money back. Not only are you already helping the environment, you're getting a a tax credit up to $7,500. It's getting clearer and clearer that electric vehicles are worth the cost. There are so many reasons!
According to CNN, there are specific electric vehicles that can be used for the tax credits. Although some of the cars are expensive, with the credits, you're paying significantly less. For example, a Tesla Model S Long Range has a starting price of $79,990 compared to $72,490 after the tax credit.
Another amazing benefit of electric vehicles is the lack of emissions. Unlike traditional gasoline cars, EVs don't emit harmful carbon dioxide into the air. This helps lessen global warming and preserve our beautiful planet. Plus, electric vehicle owners save so much money on gas! Most states offer special discounts for charging at public stations too.
Here are only a small list of electric vehicles eligible for a tax credit:
2022-2023 Chrysler Pacifica PHEV
2022-2023 Jeep Wrangler PHEV 4xe
2022-2023 Jeep Grand Cherokee PHEV 4xe
2022-2023 Ford F-150 Lightning (standard and extended range)
2022 Ford e-Transit
2022-2023 Ford Mustang Mach-E (standard and extended range)
2022 Ford Escape Plug-in Hybrid
2022 Lincoln Corsair Grand Touring
2023 Lincoln Aviator Grand Touring
2022-2023 Chevrolet Bolt
2022-2023 Chevrolet Bolt EUV
2023-2024 Cadillac LYRIQ
Additionally, electric cars are more reliable than gas-powered vehicles. With fewer moving parts and no need for oil changes, there's less maintenance required. This also reduces the cost of ownership over time, as you won't be shelling out money for costly repairs or regular tune-ups.
Electric vehicles also come with advanced technological features. Many electric vehicles have touchscreen infotainment systems with navigation, Bluetooth streaming audio and more. These features make driving safer and more enjoyable, while providing an entertaining ride for passengers.
Lastly, many states offer tax credits for electric vehicles. That's right—you can get a hefty return on your purchase by going green! The credits vary from state to state and depend on the size of the electric car. With these perks in mind, you can see why electric cars are becoming increasingly popular.
Whether you're looking for a reliable daily driver, an eco-friendly ride or a tech-savvy set of wheels, electric vehicles could be the perfect choice for you. So if you're in the market for a new car, give electric vehicles a look – they might just surprise you.
The world of electric vehicles is rapidly expanding and manufacturers are constantly innovating to meet consumer demands. Many models have cutting-edge safety features like lane departure warnings, blind spot monitoring, and automatic emergency braking that can help keep you and your passengers safe.
In addition, EVS are getting more miles out of a single charge. This was perhaps the biggest concern when EVs came on the stage.
Additionally, electric vehicles often come with a longer range than their counterparts, meaning fewer stops to charge up and more time on the road. Furthermore, most states offer additional incentives for buying an electric car like tax credits and rebates – so be sure to check out what's available in your area. Finally, electric cars are designed to be more efficient than traditional gasoline-powered models, helping you save money on fuel costs.
With all these benefits, it's no wonder why so many people are considering switching to an electric vehicle. So if you're in the market for a new car, with a tax credit, and savings at the pump, going electric makes sense. Just, be aware that some may not work in cold weather!
---