Bob Iger's wife is Willow Bay, a former CNN and MSNBC journalist who is now a dean at USC.
Bob Iger first shocked Disney fans in September 2019 when he announced that after his contract expired in 2021, he would be stepping down as the CEO of The Walt Disney Company. After Bob Chapek was chosen to take Iger's place as Disney CEO, Iger once again shocked Disney as he decided to come back to the Mouse House after Chapek was fired in hopes to right the ship. Along the way, through thick and thin, through all the ups and downs the position of CEO has given Iger, there has been one constant in his corner – Willow Bay – Bob Iger's wife.
WILLOW BAY IS 60 YEARS OLD AND A FORMER MODEL
Willow Bay was born on December 28, 1963, in New York City, New York. As a young child, Willow Bay attended first the Dominican Academy, an all-girls Catholic school, before she went to Phillips Academy in Andover, Massachusetts, where she graduated high school.
As an undergraduate, Willow Bay attended the University of Pennsylvania before moving over to New York University's Stern School of Business where she got her MBA degree.
While she was putting a cap on her education, Bob Iger's future wife was also doing a bit of modeling. She was represented, at the time, by Ford Models, and for a period of around six years, she was a spokesperson for the cosmetic company, Estée Lauder.
You can see Willow Bay above in an early 1980s Estée Lauder commercial.
WILLOW BAY WAS ON CNN, MSNBC, AND NBA INSIDE STUFF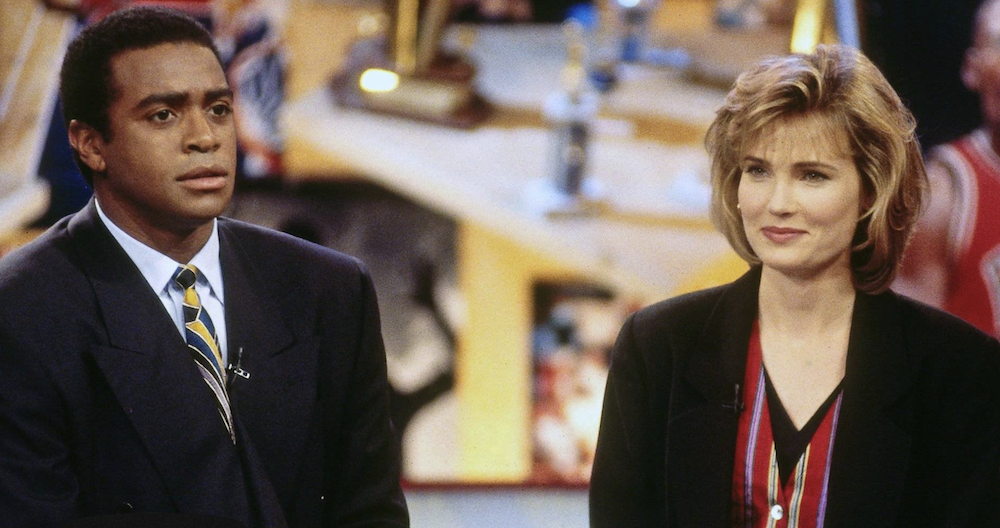 Although modeling helped pay the bills, Willow Bay had other ideas for her career, most of which centered around journalism. So, on top of working for Estée Lauder who, in Bay's words, was a "master of marketing and a true genius at it," Bay also points out that former NBA commissioner, the late David Stern, was key in her professional life.
"I also worked for the National Basketball Association, and I was hired by David Stern," Bay says. "Another marketing genius…he was the one who really gave me my first break in television."
The break she got from Stern and the NBA was becoming the co-host along with Ahmad Rashad of the series NBA Inside Stuff, a position she held for seven years.
Prior to taking the NBA position, Bob Iger's wife was a correspondent for the Today Show on NBC, she was also a co-anchor for Good Morning America Sunday and also did some corresponding with World News Saturday and World News Sunday, both for ABC.
As a former model, life in front of the camera was easy for Willow Bay. She took her early career successes and turned them into even more.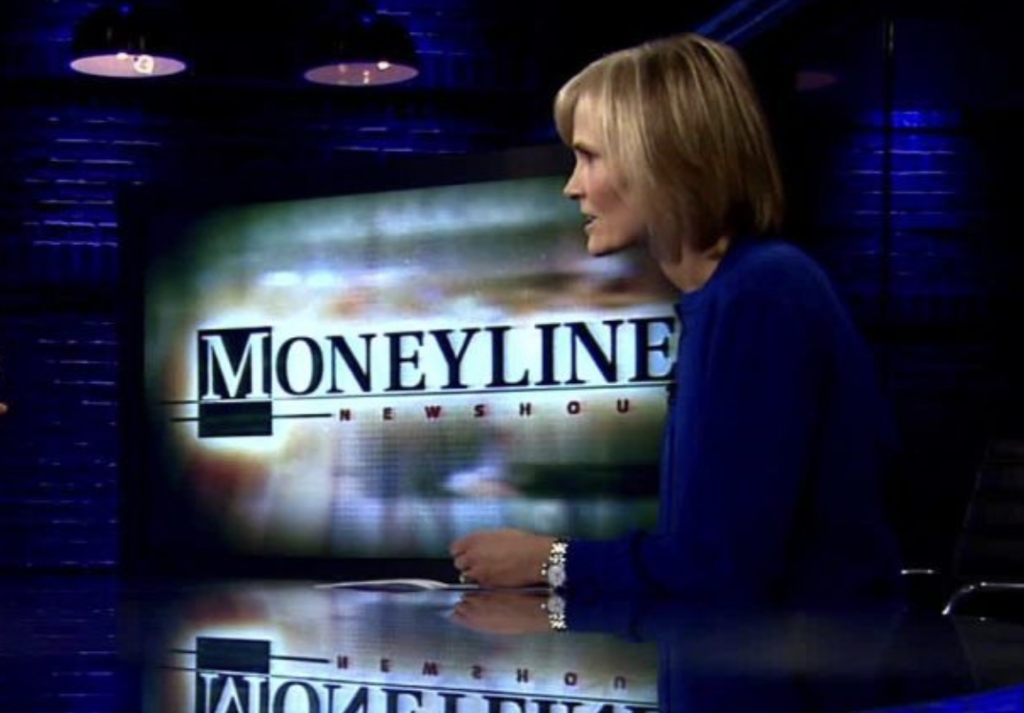 Willow Bay moved on to CNN, where she became the anchor for two of the cable networks' primetime shows – CNN & Entertainment Weekly and CNN & Fortune.
She also found time to anchor the popular CNN financial program, Moneyline. As a freelance anchor, Bob Iger's wife was also a correspondent for MSNBC and NBC News and she also became the executive producer as well as the host for Spotlight 25, a series on Lifetime Television.
WILLOW BAY BECAME BOB IGER'S WIFE IN 1995
Although her professional life kept her on the move and very busy, she wasn't too busy to meet a certain young man who had big plans. When the two met, Iger was coming out of his first marriage with Kathleen Iger. The two divorced in 1994 and have two daughters, Kate and Amanda.
Willow Bay became Bob Iger's wife in 1995 while Iger was still working for the American Broadcasting Company (ABC), which he had been working for since 1974. He was the then president and chief operating officer of ABC's corporate parent, Capital Cities/ABC.
The year Willow Bay became Bob Iger's wife was also the year that The Walt Disney Company purchased ABC. They also did a smart thing by leaving Iger in his position for another four years.
Bob Iger would then begin his climb to the top of the Disney ranks with Willow Bay next to him the entire way. By 2005, Disney board members Roy E. Disney and Stanley Gold began a campaign to have then-CEO Michael Eisner replaced. It was announced on March 13, 2005, that Iger would take Eisner's place and he officially became Disney's new CEO on September 30, 2005.
BOB IGER'S WIFE HELPED HIM THROUGH HIS MOST DIFFICULT DAY AS DISNEY CEO
Throughout the years as Disney CEO, there have been plenty of ups and downs for the Igers. The one constant, though, has been the backing that Bob Iger's wife has given him. In fact, it was Willow Bay who single-handedly helped Iger through his most difficult day on the job.
As Iger explains, he and his wife were in Shanghai, China in 2016, where Iger was on hand to cut the ribbon for the grand opening of Disney Shanghai. It was June 14, 2016, when tragedy struck at Disney's Grand Floridian Resort in Disney World. This was the day that 2-year-old Lane Graves was killed by an alligator.
Iger wrote about this horrific incident in his 2019 memoir titled, The Ride of a Lifetime: Lessons Learned from 15 Years as CEO of the Walt Disney Company, explaining in an interview on Amanpour & Company why he chose to start his memoirs off with this story.
"I wanted to point out to people," he began, "who would be reading a book by the CEO of the Walt Disney Company, which must be one of the greatest jobs in the world, that not every day is easy, that not every day is fun."
At the time, Iger made the decision that he needed to speak to the parents of little Lane. "It was an unbelievably gut-wrenching experience. Now, obviously harder for the family than for me. But the difficulty of speaking to two parents who had not only lost their child but had witnessed it on property that was ours while they were there to do nothing but have fun was extraordinary and it was something from an emotional perspective that hit me even harder than I expected that it would."
The phone call was so heartbreaking that when he finally hung up, he couldn't control himself emotionally. It was Bob Iger's wife who was there to console him, holding onto him while they cried together. Iger explains that he cried so hard that it knocked his contact lens out. "It was — there was — I had kind of nothing left in me emotionally after having spoken with them."
BOB IGER'S WIFE WILLOW BAY IS A PUBLISHED AUTHOR AND DEAN AT USC
You can also count Bob Iger's wife as an author in her own right. In 2003, she penned an excellent book called Talking to Your Kids in Tough Times: How to Answer Your Child's Questions About the World We Live In. Gotta love those long titles. Willow Bay's book offers insight into the difficult task of raising children in a post-9-11 world.
In 2017, Bob Iger's wife was named the first female dean at USC's Annenberg School for Communication and Journalism. She oversees a staff of more than 200 faculty as well as over 2,500 students in the fields of journalism, communication, public relations, and public diplomacy. On July 1, 2022, Willow Bay was also appointed to become the interim dean of the USC School of Architecture.
Today, she can also once again call herself the wife of a Disney CEO, as her husband has returned to the role he had "retired" from a short year and a half ago. It was an offer that kind of snuck up on both of them, but one that Bob Iger's wife had strong opinions on.
"It was a surprise," Iger claims. "I had some inkling that it would come that day. I talked with my wife. Her reaction was if you're asked, you have to do it. Because you love the company and people so much. When the call came, I immediately said yes. I never fully detached, but I got emotionally distanced."
Bob Iger is back in charge as CEO of The Walt Disney Company and Willow Bay couldn't be more thrilled. A simple glance at her Instagram page and you will see just what it means to Bob Iger's wife that he has returned to the Mouse House.
Her page description reads: Dean of USC Annenberg School for Communication and Journalism • Reporter • Mother • Disney Fan.
---