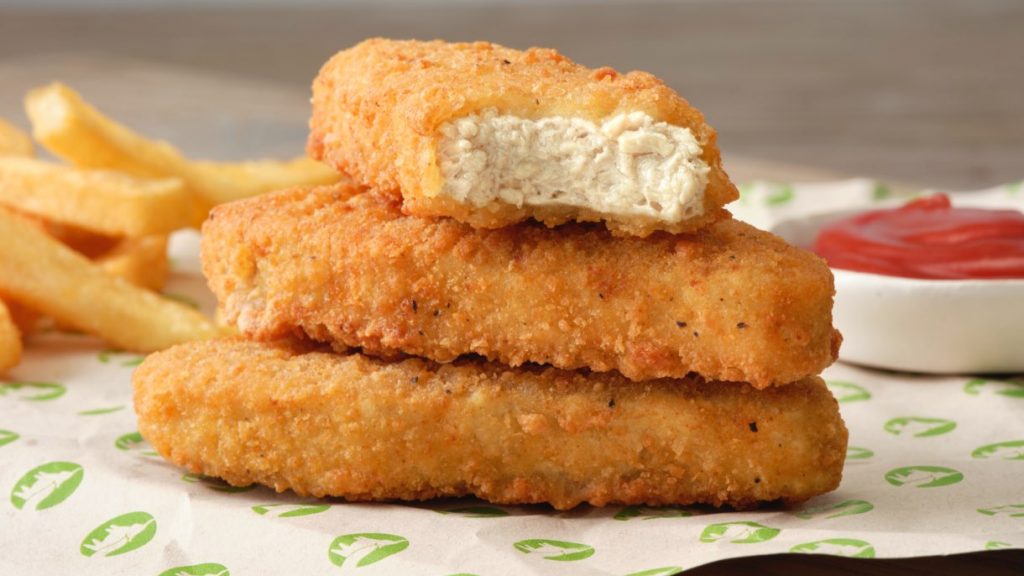 For those of you who have a hankering for chicken, but don't want to eat those feathery cluckers, you're in luck. Beyond Meat, the plant-based "meat" company, is ready to once again take on the chicken competition as its Beyond Chicken tenders are on their way to the grocery store freezer aisles.
Starting in October, the Beyond Meat chicken-less chicken tenders will hit retail stores across the nation.
This newest version of Beyond Meat's plant-based chicken enjoyed a very successful unveiling in July when Panda Express offered its meat-free orange chicken in select markets across the country. This followed the 1,000 A&W fast-food restaurants in Canada that sold out of its Beyond Meat Nuggets.
The offering of the meat-less chicken tenders was the first in the U.S. from Beyond in over two years as they discontinued its original frozen chicken strips so they could instead focus on their Beyond Burger.
This new Beyond Meat chicken looks to shake things up in the plant-based chicken market that had been dominated by its soy-based options. Beyond is offering their tenders with plant-based ingredients like fava bean and peas as its source of protein.
"We think it's important to continue offering the consumer a diversity of proteins," CEO Ethan Brown said via CNBC. "You'll see, in the coming years, we'll come out with products that have different proteins altogether."
It is the consumers' shopping behavior that is driving Beyond to come up with their direction. They see meat-eating customers purchase a range of proteins from fish to beef and chicken to their grocery carts, so their goal is to offer something similar with many more health benefits.
According to Beyond Meat, their new chicken tenders contain half the saturated fat compared to the normal chicken tender you see in the frozen food section.
"We're trying to build out a plant-based option for consumers across the meat aisle — wherever they're consuming something that is animal protein, we want to offer a plant-based version of it," Brown said.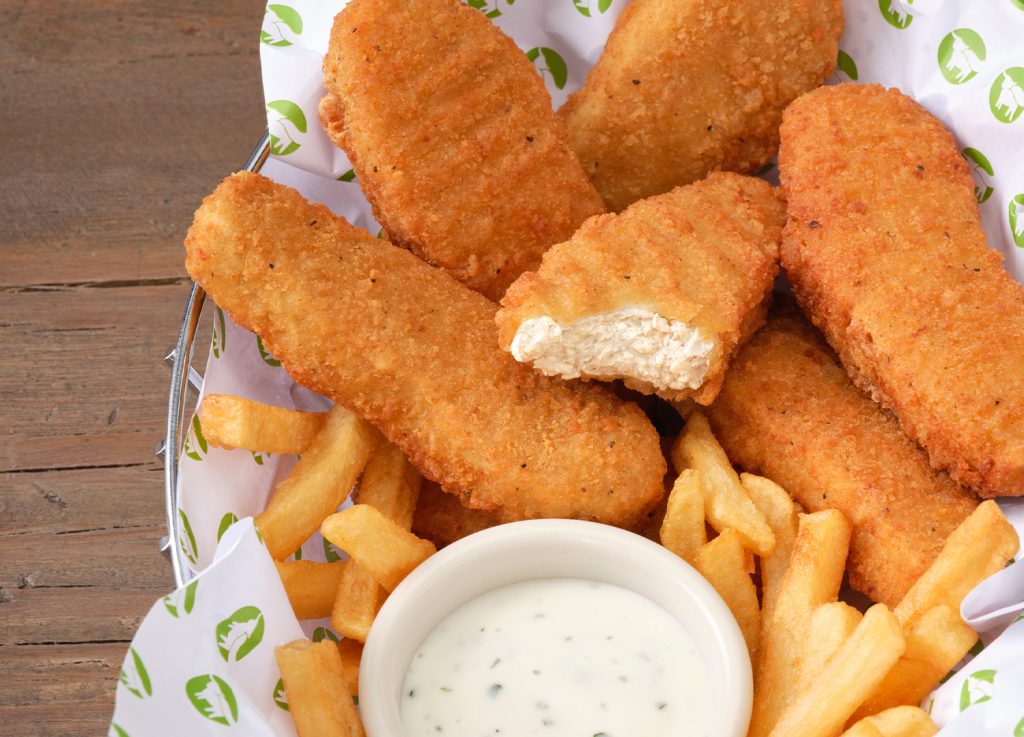 For now, Beyond Meat will see their plant-based chicken tenders being sold in select Walmart's, Harris Teeter, Shoprite, and Giant Foods locations. The tenders will be available for a suggested retail price of $4.99 a package. While Beyond is starting slow in getting these tenders to the public, they do anticipate reaching more consumers later this year when they add more retailers and locations.
Walmart seems to be extremely pleased with the Beyond Meat products as it is now adding more locations that will sell Beyond's popular meatless meatballs, beef crumbles, and sausage patties. It will be the third time this year that Walmart has expanded its shelf space to accommodate Beyond.
Article continues below headlines
---
Like most businesses across the nation, Beyond has also felt the pinch of the COVID pandemic. "Now, with the delta variant out there, it's more of a mix of things," Brown said of consumers leaning more toward filling their pantries with nonperishable items. "It's kind of a less clear landscape than it was when the pandemic first hit, but our products continue to do really well in retail, and so we expect this one to be really well received."
As far as being received, Beyond Meat getting their chicken and other products physically into grocery stores thankfully hasn't been an issue yet, given labor and supply chain issues seen across the country.
"We do see supply chain issues occurring throughout the industry in transportation, logistics, things like that, but nothing specific to this product," Brown said to CNBC.
Over the past year, vegan and plant-based food has exploded to the tune of a 227% growth. Fast-food chains such as Panda Express, Burger King, Dunkin', KFC, Starbucks, and Shake Shack have all set aside space on their menus for alternative meat options with many of them partnering up with Beyond Meat and their chicken.
Just recently McDonald's announced they were teaming up with Beyond Meat to kick the tires on a meatless McPlant burger in the United Kingdom and Ireland.
Look out, it's becoming a meatless world. Health benefits aside (though we shouldn't look down on those), are we ready to substitute a nice, juicy burger with plants? Well, it could be worse. At least we don't have to worry about Soylent Green. Not yet anyway.