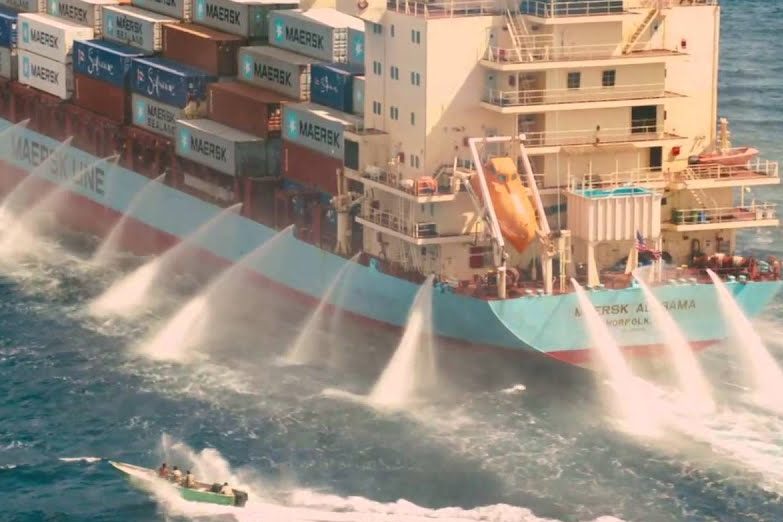 Waiting for an Amazon order that keeps getting delayed? Wondering where your package is? It may be stuck in a ship off the coast of California. reached levels not seen before. What should be the busiest time for seaborne freight has slowed to what amounts to less than a crawl.
Outside the twin ports of Los Angeles and Long Beach, forty-four container carriers are now anchored. All forty-four, waiting for berth space, sit idly by as a workforce shortages continue to do damage not only in these two ports but across the country as well. Your delayed order is could be sitting on one of those massive ships.
According to the officials who monitor the marine traffic in San Pedro Bay, these 44 container ships packed with delayed orders top the then-record 40 container ships that were stuck in the Bay back in early February. Not has this new glut of ships set a record, but so has the wait time. In mid-August, the average wait time to get into the ports was at 6.2 days. Now, container ships are waiting an average of 7.6 days.
It isn't only the workforce shortage slowing down ships from finding berth space. Companies are also trying to load up on more product before the year-end holiday order rush hits. In China, August and September are key months to ship goods out before they recognize their Golden Week holiday, which comes in early October.
This bottleneck at both major west coast ports is being seen because inland transportation is also dealing with bottlenecks of their own. Trucking and rail yards have been hit with workforce shortages and stoppages that have contributed to products not coming in from the ports. Those products are then also not getting to consumers, waiting on endlessly delayed orders.
Back in June, Craig Grossgart, the Senior VP Global Ocean Head of Seko, predicted things would get worse before they would get better. "It's kind of going to be a rolling blackout over the course of the next months," he warned via The Load Star, "where certain ramps are going to be shut down from an IPI perspective, and certain ramps will place moratoriums on any more inbound containers." He was not wrong, and we don't know if this is the worst it will get.
The reasons for our workforce shortage are few but telling. First, we have a nation that is slow to return to work. The COVID pandemic pretty much took the fight out of many, as they leaned on government relief to help pay their bills. In many instances, the relief they were getting from the government was more than they were getting at their actual pre-pandemic jobs. Not much incentive to return to the workforce.
Then there is the actual COVID virus itself. Not only has it taken its toll on those across our country, but its deadly effects are also being felt around the globe.
Mike Witynski is the chief executive officer of the discount retailer store Dollar Tree Inc. and spoke about how COVID continues to wreak havoc on orders. "One of our dedicated charters was recently denied entry into China, because a crew member tested positive for Covid, forcing the vessel to return to Indonesia to change the entire crew before continuing," he said via SupplyChainBrain. "Overall, the voyage was delayed by two months."
It's not only the US west coast consumers placing delayed orders that are feeling the pinch of limited berth spots, but off the coast of Georgia, they too are dealing with a backlog of container ships. While their numbers are not as drastic as seen in the Los Angeles and Long Beach ports, the Port of Savannah has at least a dozen ships waiting to find a place to off-load their goods.
You can also count Brian Baskin, Managing Director at SEKO, as another one who doesn't see relief for those of you waiting for a backordered package, coming soon. "I think we are in a critical situation for the next few months, and I think over the next year we'll continue to see that go back and forth as the pendulum kind of slows down," he said.
This news doesn't bode well for our own upcoming holiday season if there is no help on its way. Be prepared for slim pickings on the store shelves and order your packages early, expecting delays.