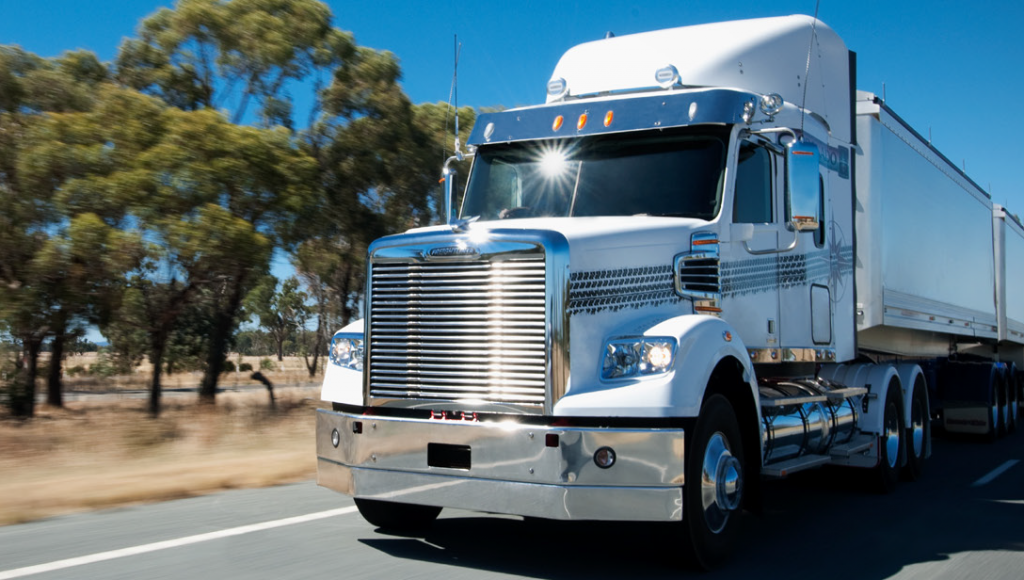 Australia has been under extreme COVID lockdown on and off (mainly on) for the past two years. It has affected a country not just financially and mentally, but now the strict lockdowns are are hitting Australians in new ways: their food supply. The internet has been flood this week with pictures and videos showing Australian grocery stores without any food in them.
Here's one example…
So why are Australian's out of food? Truckers may be the cause. "Truckies", as they are called in Australia, staged a huge protest against Australia's COVID lockdowns this week, refusing to haul goods and blocking off entire roads. While there's been no official statement confirming it, some believe this may be the reason grocery stores are running out of food.
The result is this…
While many of us across the United States have seen and dealt with empty shelves (especially the toilet paper section), Australia looks to be trending much, much worse.
Truckies have been warning the public of their intentions for weeks, by announcing they would be starting their protest at 9 a.m. on August 31, 2021. One driver warned viewers they should stock up on essentials over the next few days and be prepared for a week and maybe even two for Australia's food supply to be disrupted.
In his video, an unidentified truckie was adamant about what was to come. "It's on," he says via CDLife. "The truckies are doing it. The truckies are going to shut down the country. The truckies are in, the VETS are in, I'm in. I'm willing to go to jail to save my country and children."
He didn't stop there. "The truckies are coming and they are going to pull this country down and we are all going to do it together and remove this shit government…. What that means is you need to go shopping now, get what you can for the next week or two, load your fridge, freezers."
According to the man, the truckies have been in touch with people from across the globe in support of their protest. He even went as far as to say via Daily Mail, "Every government who bought into Pfizer, they know it is poison. If you want to do this, you have got to do this together as one."
They were true to their word. Videos like these suggest their protest went off as planned…
Their goal of "blocking every highway entering into every state at the same time" was met but it wasn't only the truckies who had something to say. Protesters also filled the streets as they too were finally fed up with Australia's oppressive lockdowns.
In Melbourne, over 4,000 protesters marched to the tune of slogan calls demanding an end to lockdowns.
Others engaged in totally silent protests as a way to demand freedom. Police made 218 arrests while also doling out 236 health order breaches that will cost each person $5,452.
While many feel it is the truckies who have caused the supply shortage at the grocery stores, one store chain claims COVID is the real cause. Matthew Swindells is the Coles' (Australian grocery store) chief operations officer and he revealed to Guardian Australia that at their last count, 1,800 staff members in New South Wales were in isolation while another 1,200 in Victoria also found themselves in isolation.
He calls the empty shelves commonplace and something they expect to see more of in the near future. "What you're seeing is just this gradual reduction in workforce size in manufacturing, distribution and in stores," he informed the Guardian. "Depending upon which store you then go to, you can see material impacts in availability."
Swindells does say that things are getting better. "It moves quite quickly. We improved fresh food availability in NSW this week … but at the same time, I know that there are 20 or so stores that, at a store level, got worse. And part of the challenge for the team is that could change again tomorrow. It's a bit like supply chain whack-a-mole. But we just keep going."
The "truckies" strike comes at a time when another truckie strike was going on. Toll, Australia's largest freight company, set their protest for August 27, 2021, which included their entire 7,000 truckies staff. This was not based on COVID nor the lockdowns, but because the drivers and the company failed to an agreement over issues concerning wage rates, overtime, and contractors.
With things falling apart, some are seeing signs that Australia may finally back off on their "COVID zero" policy. That policy has confined Australians to their homes and prevented foreign travelers from setting foot on Australian soil.
It's a tough time down under as the country looks to sharply raise their vaccinations rates from the 36% they have currently achieved. Until then, some form of lockdown looks to continue, no matter what the truckies do. With the truckies unlikely to cave, that means for Australians grocery store shelves might be emptier than normal.