For a limited time, McDonald's will not offer their big mac sauce for purchase separately via its app.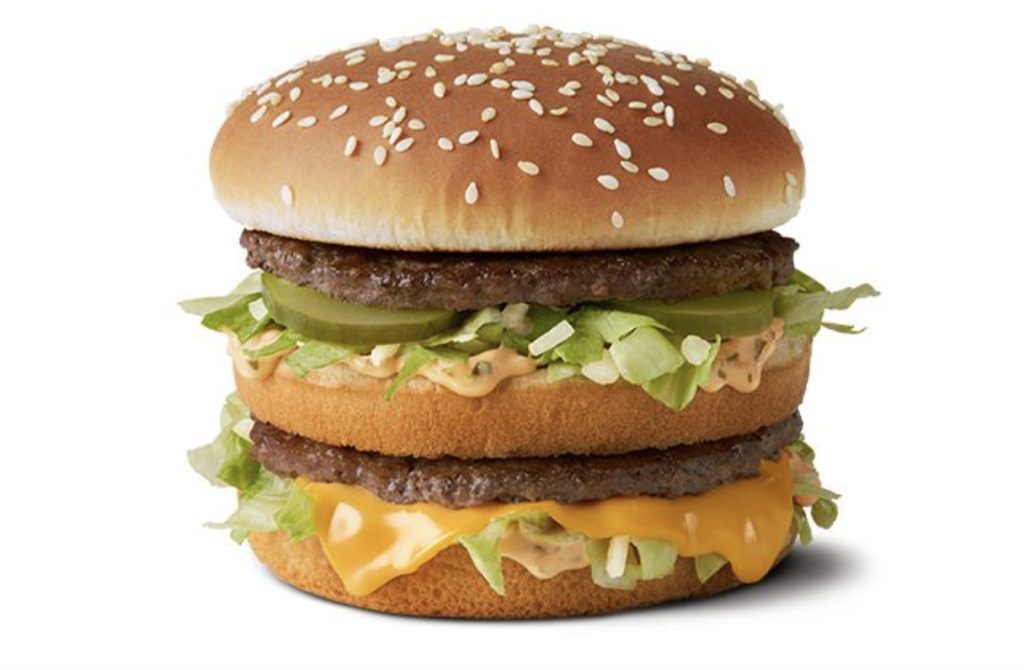 McDonald's, the fast-food giant that has been making people say "I'm lovin' it" for decades, has just announced some saucy news that's sure to have burger fans drooling. According to CNN, The company is introducing a limited-time offer that will allow customers to order Big Mac sauce in a dip cup via their app. And as if that wasn't exciting enough, the dip cup is blue—a nod to the original blue and silver Big Mac packaging.
This isn't the first time that McDonald's has gone sauce-crazy. In 2017, the company gave away 10,000 bottles of its beloved sauce to fans. And last year, when an episode of Rick and Morty brought back nostalgia for the Szechuan sauce that was originally created as a promotion for Disney's 1998 animated feature, Mulan, the Golden Arches brought that back for a limited time as well. Clearly, McDonald's knows that dipping sauces, including the Big Mac sauce, are the way to our hearts.
Honestly, the sauce strategy is a pretty brilliant marketing tactic. Allowing customers to order the Big Mac sauce from its app not only makes McDonald's a hot topic amongst the public, but it does it in a way that doesn't cause disruption to the behind-the-scenes workflow. It brings new traffic to the app and nothing additional needs to be added to any food items in the kitchen.
It's simple, easy, and effective.
But this Big Mac sauce news is more than just a marketing ploy. McDonald's has been focusing on promoting its core items lately, which means making them even better. So, yes, these saucy gimmicks are good for marketing, but it's just good business as well.
The company has already made changes to its buns, cheese, and patties, and now it's adding even more sauce to the mix. The modifications include softer buns, gooier cheese, and the addition of onions to patties cooked right on the grill. To top it off, the fast-food giant has announced that it will be adding more Big Mac sauce straight on the burger—even if you don't order extra through the app.
These changes, including the limited offer with the Big Mac sauce, represent the latest efforts by McDonald's to refine and enhance its offerings, following its successful switch to fresh beef for its Quarter Pounders in 2018 and the introduction of a crispy chicken sandwich in 2021 that has been met with great enthusiasm from customers.
Overall, it sounds like McDonald's is making a real effort to improve the quality of its food and service so that Ronald can keep his crown as the king of the fast food industry (sorry, Burger King).
So, if you're a McDonald's fan and you love their Big Mac sauce, get ready to fire up that app and start ordering. And if you're a fan of soft buns, gooey cheese, and saucy burgers, then it looks like McDonald's has got you covered. Just be prepared to get a little messy—after all, that's half the fun of dipping sauces, isn't it?
---