Taco Bell is the healthiest fast-food chain in the US.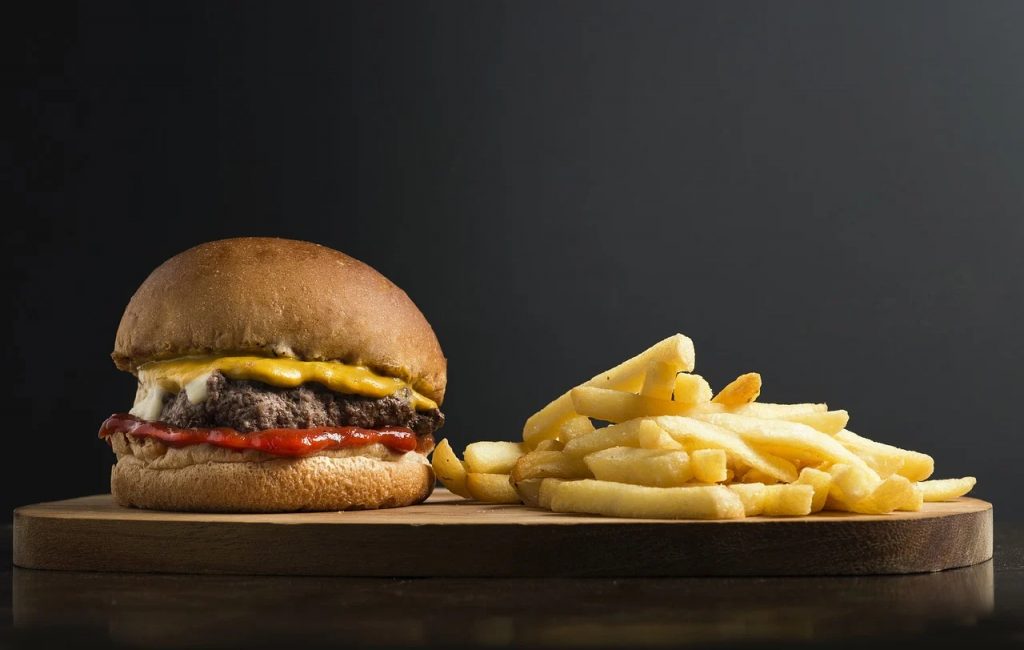 The healthiest fast-food chain in the U.S. might surprise you, though it's enjoyed by 40 million people every week. In a shocking reveal, Taco Bell is one of the healthiest places you can stop for a quick bite after class or work, despite its reputation as a low-brow junk food option. While not everything on Taco Bell's menu is healthy, they have more healthy options than most other fast-food restaurants, making them the healthiest fast-food stop in America.
According to Taste of Home, Taco Bell has spent the last several years making changes to their food to make it both more delicious and healthier for the consumer. One of the biggest unhealthy factors in lots of fast food is high sodium content, but Taco Bell has reduced its sodium content by 15 percent across the menu since 2008 and are working to bring it down another 10 percent by 2025. They've replaced artificial flavors and colors with natural alternatives and have switched to 100% cage-free eggs and chicken raised with antibiotics.
These overall changes certainly help hungry customers feel better about eating at America's healthiest fast-food chain, but those alone don't make your late-night Taco Bell stop a healthy choice. Part of what makes healthy fast-food possible at Taco Bell is their nearly limitless customizations. Customers can choose to omit sour cream, cheese, or sauces, and opt for a healthier guacamole or pico de gallo.
Taco Bell also has more options for vegan and vegetarian eating than nearly any other fast-food chain. Next time you go through the drive-thru, try trading the meat for black beans in your Crunchwrap Supreme for a tasty and filling vegetarian alternative. Or ask them to make a burrito "Fresco" for you, and they'll remove the cheese, rice, and sour cream, and add in pico de gallo.
The healthiest fast-food chain also has options for those who are gluten-free or prefer to stay away from grains. Their Power Bowls, offered with either meat or veggies, is Taco Bell's answer to Chipotle's burrito bowl—at nearly half the price. It's a great way to get all the flavors you love without some of the carbs and calories!
Opting for a soft taco over a crunchy taco can also help you cut down on added calories though, if you're like me, you'll miss the crunch. If you just want a quick snack, try the Black Beans & Rice, a filling and flavorful side dish that'll get you from lunch to dinner. An ooey-gooey, cheesy chicken quesadilla might not be the first thing that comes to mind when you think of eating healthy, but it balances the heavy cheese with a good serving of protein to keep you full.
If we're honest, our choices at the healthiest fast-food chain in America might negate its standing, but there's always space to make a small change. Over time, those small changes might have you feeling your very best, even while eating at Taco Bell. Next time your friends suggest eating somewhere "healthy," try throwing Taco Bell into the mix.
---