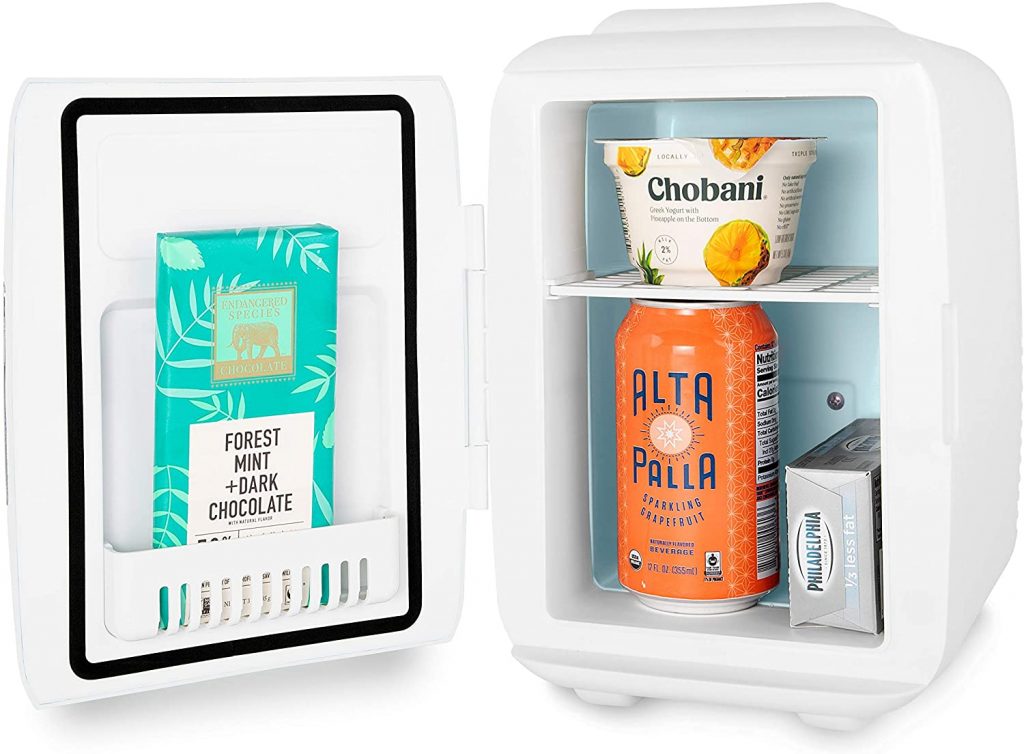 Whether you are one who likes to keep a stash of cold beverages out in the garage or down in the basement while you work on a weekend project or a college student with no place to store fresh food in your dorm room, or perhaps you are a person who likes to really stock up when you go grocery shopping and need a place to keep the overflow that won't fit in your main fridge, these are all situations where having a mini-fridge is would come in upmost handy.
All that being said, it's important to realize that, similar to full-size refrigerators, not all mini-fridges are created equal. There are different styles, sizes, colors, and features across the board. Thus, we decided to take a look at what types are out there and compare them to see which ones rank at the top.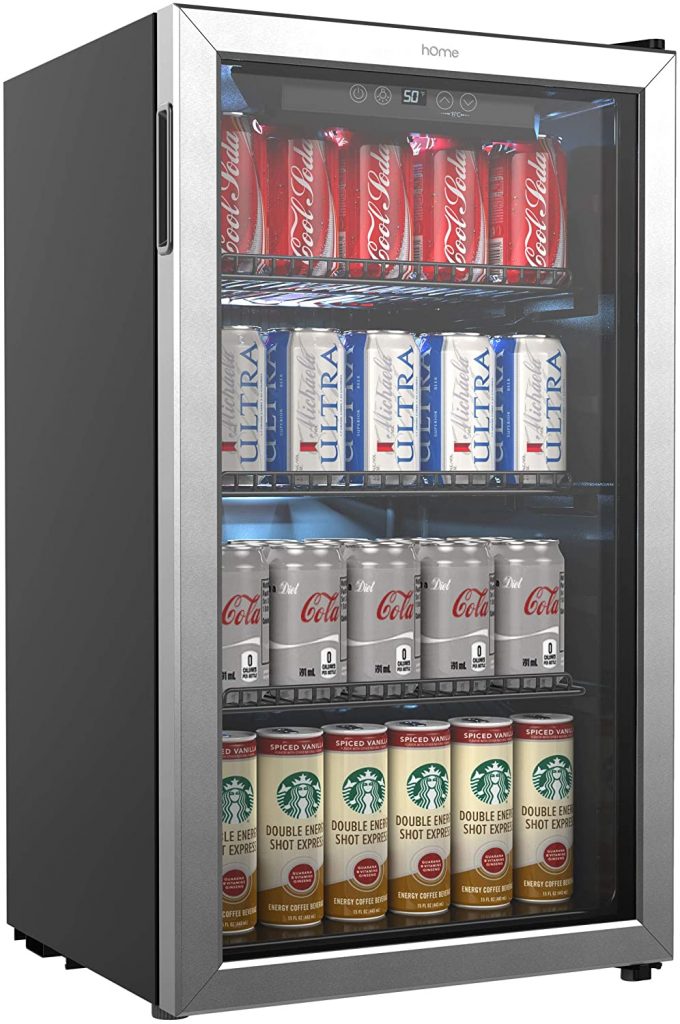 WHY YOU'LL LIKE IT – The hOmeLabs mini-fridge just might be the king of all mini-fridges. This fridge measures 3.2 cubic feet in its interior and can hold up to 120 soda-sized beverage cans. It is 18.9" wide, 33.3" high, and 17.3" deep making it ideal to fit under a wet bar or even under a desk or shelving unit. In addition to its convenient size, it also features a transparent glass door so you can easily pick your beverage of choice before even opening the door. It also comes equipped with an advanced cooling system powered by 120 volts that outputs 240 watts of cooling power with settings to adjust the mini fridge's internal temperature to as low as 34 degrees. This fridge's features make it ideal for chilling any type of beverage, including the adult-only kinds and it even has adjustable shelving to accommodate various container sizes. The only downside to this mini fridge is that it is not advised that one use this to chill and store fresh foods like fruits, vegetables, and meats. It is solely intended to chill beverages.
PRICE – $329.97 on Amazon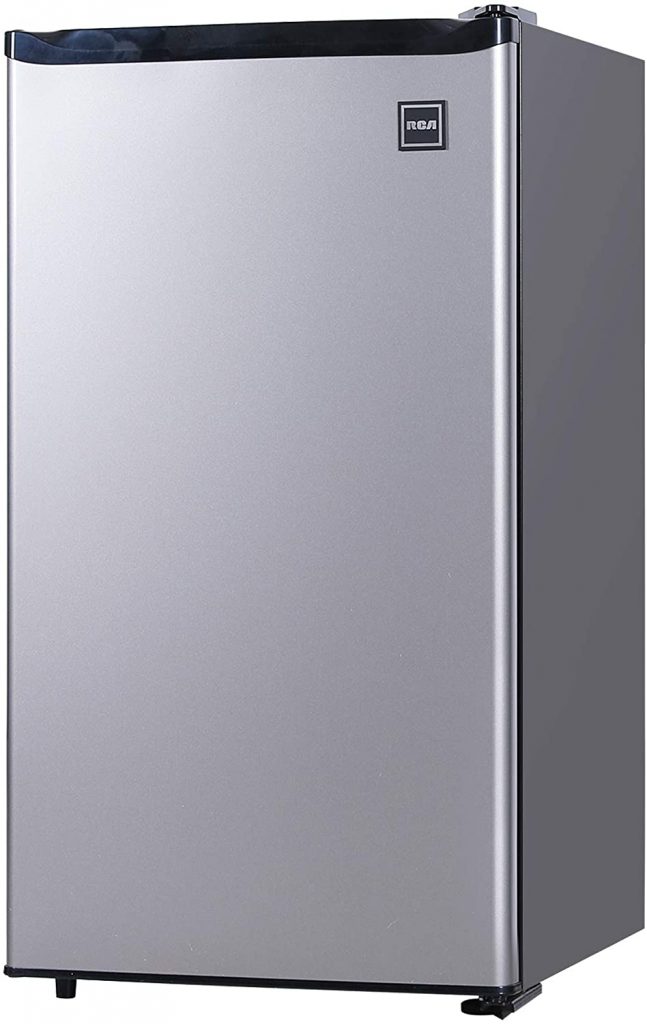 WHY YOU'LL LIKE IT – The RCA Mini Fridge is a solid choice in terms of mini-fridges. The best part about this fridge is that it is multi-functional. In addition to its cooling capabilities, it also comes with a freezer compartment which makes it ideal for storing things like fresh meat or frozen vegetables. A fridge like this would be ideal to place on a boat or in an RV. Another nice perk with this fridge is that it can be kept outside because it has a compressor that automatically adjusts to the weather around it to ensure that everything inside stays properly chilled or frozen. So, if your one who likes to work outside on a hot day and needs to have a nice cold beverage at the ready the RCA would be a perfect fit. And speaking of fit, this mini fridge measures 18.5" in depth, it is 17.7" wide, and 32.8" high. Its door is also reversible to accommodate a variety of different spaces. As an added bonus, this mini-fridge is built with a low-energy consumption compressor, so it won't make a big dent in your utilities. There are also six different color options – platinum, black, blue, green, orange, and purple.
PRICE – $209.98 on Amazon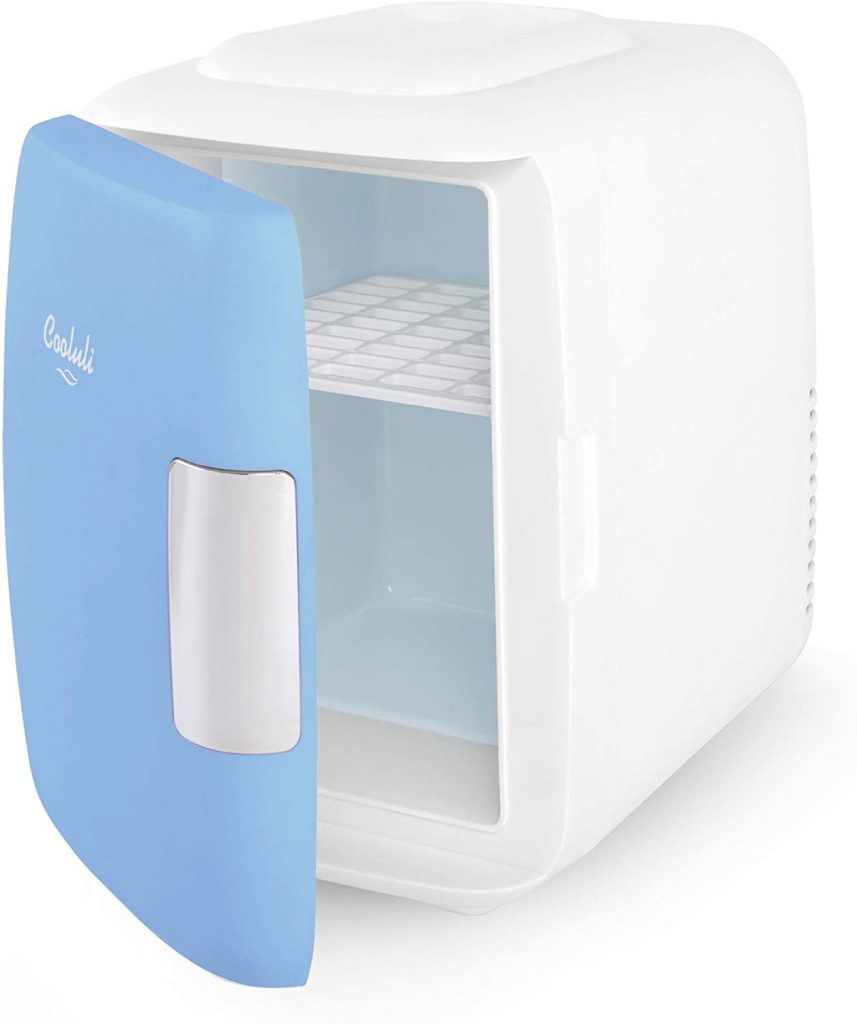 WHY YOU'LL LIKE IT – The Cooluli is as convenient as mini-fridges come. It is a tiny, super portable compact fridge measuring 7.25″ wide, 10.25" deep, 10.75″ high, and weighs in at only 4 pounds. This fridge is ideal for storing things like lunches, snacks, drinks and is even capable of properly cooling things like breast milk and skincare products. This super tiny mini fridge is ideal to place on your office desk, or if you are intending to use it to store skin products like serums and creams, it can even be placed in your bathroom. It was designed with the environment in mind and was built with a unique semiconductor operator that is entirely energy-efficient. It is rated for both indoor and outdoor use and is equipped with three different charging options with ports for both AC and DC power cords as well as USB. It is currently available in six different colors and patterns – white, black, blue, pink, coral, and a fun cow print.
PRICE – $49.99 on Amazon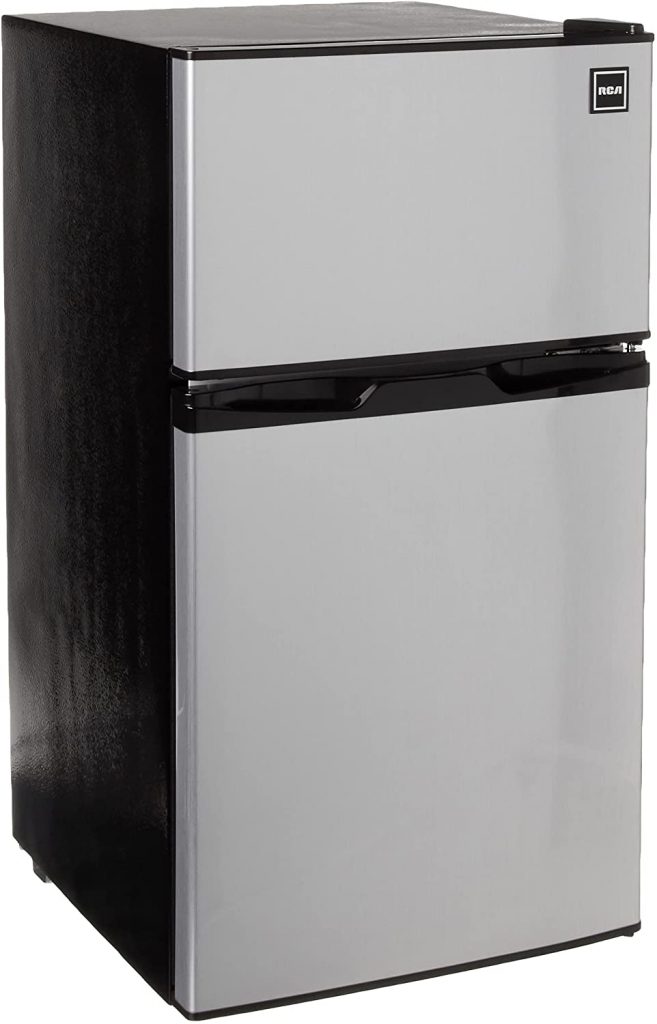 WHY YOU'LL LIKE IT – This RCA is similar to the other RCA mini-fridge that we mentioned earlier with a few key differences. It measures slightly deeper than the other RCA model at 20.9" the extra space is nice, as it can accommodate 2-liter bottles instead of just cans. Additionally, this mini fridge features a built-in can dispenser. It has an adjustable thermostat and is rated for use outdoors. It has a compressor that ensures that its contents stay cool regardless of the weather outside. It also has two doors that separate the fridge from the freezer, which is a nice touch and ensures that the frozen foods stay frozen. It is available in black or silver.
PRICE – $229.99 on Amazon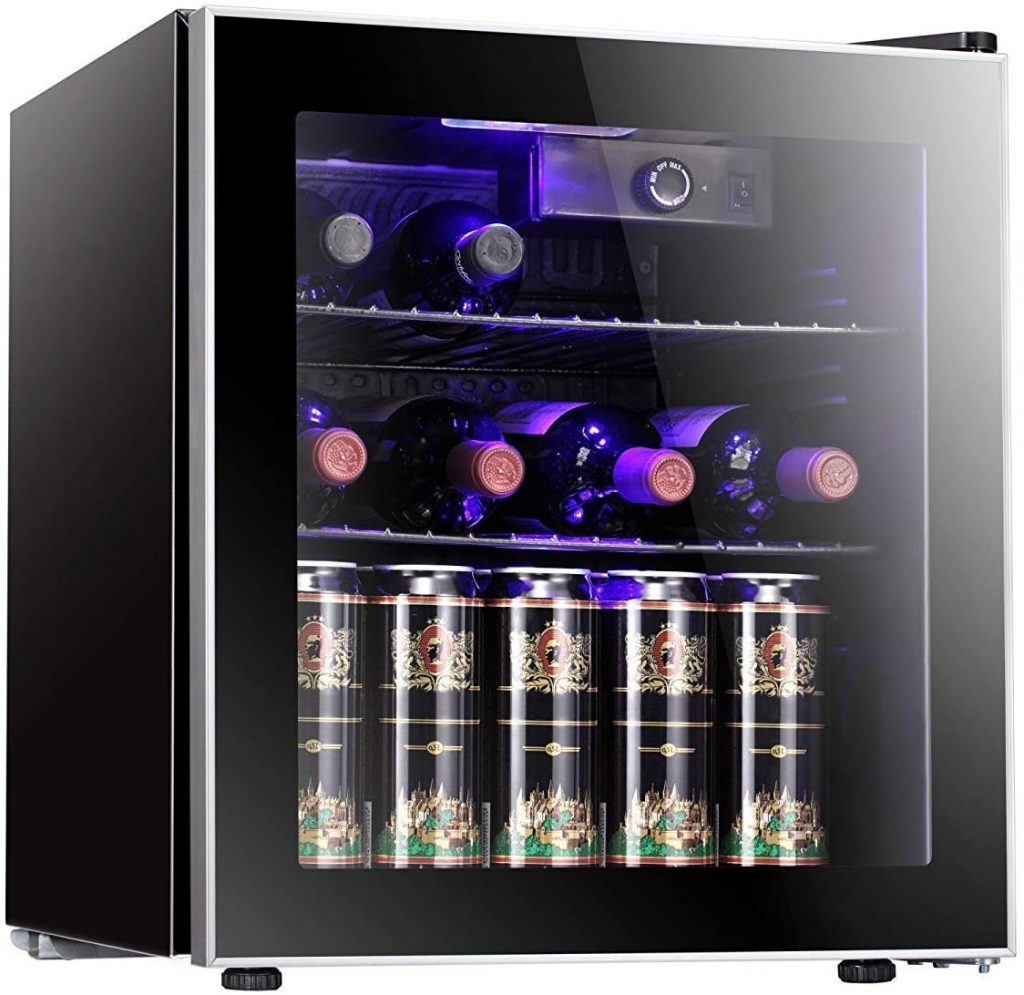 WHY YOU'LL LIKE IT – The Antarctic star is for all of the adult beverage enthusiasts out there. This mini-fridge is the optimal choice for storing wine, in particular. It has adjustable thermal controls to keep wine between 40 and 61 degrees Fahrenheit so that it can age ideally. It is also equipped with a reinforced glass door to ensure adequate humidity levels are maintained. Additionally, the mini-fridge's interior is built with a blue light instead of a harsh white light so that the wine you are storing always stays at peak integrity. It measures 17.52" high, 18.31" wide, and 19.61" deep. While this fridge is ideal for storing wine it can also refrigerate any other beverages of your choosing and can hold up to 70 soda-sized cans making it optimal for home, bar, or even dorm room use.
PRICE – $219.99 on Amazon
The Conclusion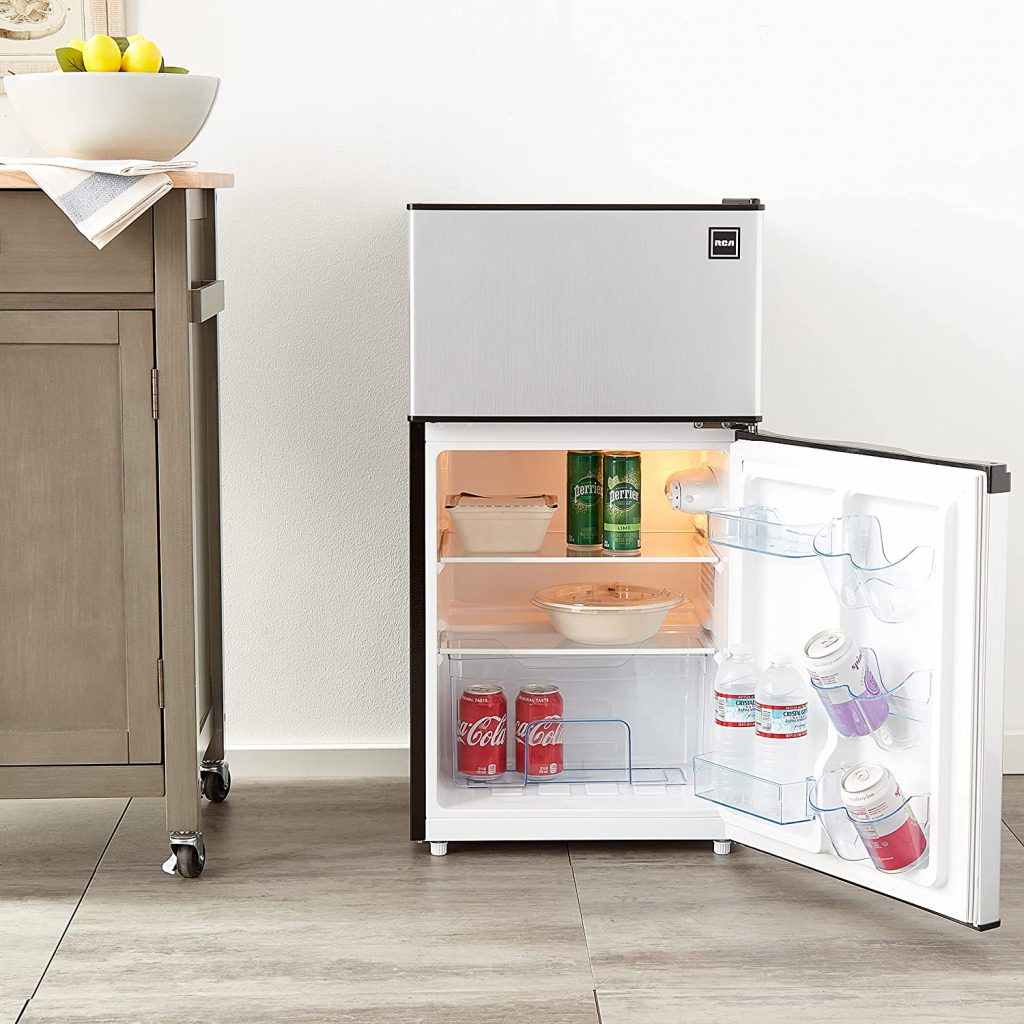 Whatever your mini-fridge needs may be one of those mentioned above are sure to cover all your bases. If you're the outdoorsy type who frequents camping grounds with your RV or like to work outside on the hottest of summer days then either RCA model is perfectly suited to you. If you need a convenient place to store your lunch at the office, or perhaps have a slew of high-end skincare products that need to be kept chilled then the Cooluli is your perfect fit. Or perhaps, you are building an awesome wet bar in your basement and need an ideal spot to house your wine or beer, then you should opt for the Antarctic star. All in all, if you are in need of a mini-fridge then any of the above options will do, indeed.