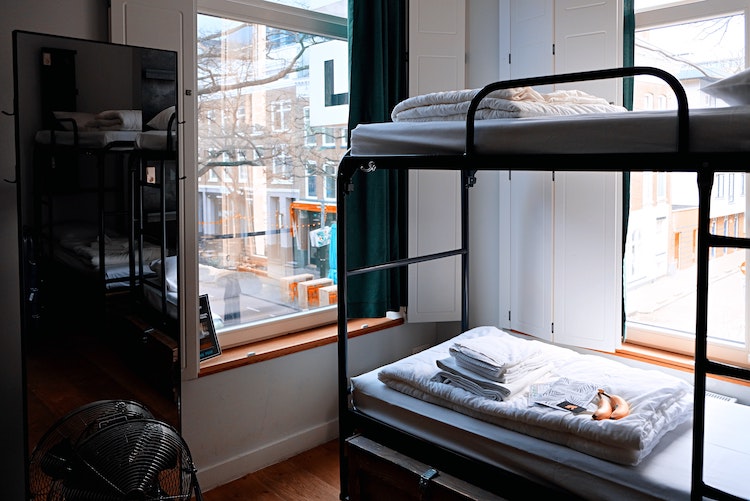 College students often make ends meet by taking up part-time jobs around their busy class schedules. But as the cost of tertiary education soared to exorbitant levels, so did the risks. While their biggest fear was previously a stereotypical ramen noodle diet, one in five college-goers now has to deal with housing insecurity. The startling figure was revealed in a survey by student loyalty network, Student Beans.
The company defines college housing insecurity as someone who finds themselves without a permanent place of residence while studying. "There is a serious lack of affordable housing for students," the firm's Chief Strategy Officer Will Harris said. He added that the organization fears that this crisis might become a barrier for students from disadvantaged backgrounds who are intimidated by the rising and increasingly competitive rental market.
Going to college is an expensive proposition, with tuition forming just one part of the overall financial journey for students. Although most of the people surveyed received some financial assistance through loans, scholarships, or grants, 55% said their financial situations have had a negative impact on their lives. Additionally, states that tend to have lower costs of living don't offer college students more affordable housing options.
According to CNBC, Florida leads the pack with 29% of college students facing housing insecurity. Texas comes in second at 26%, with Georgia in third place at 24%. California at 21% and Illinois at 20%, round out the top five states whose students are struggling to find a stable residence. North Carolina, Pennsylvania, Ohio, Michigan, and New York make up the latter half of the top 10 with figures ranging from 17% to 13%.
Sadly, college students with limited housing options tend to consider dropping out. The added stress can be daunting, making it difficult for students to be on campus and focus on their studies. According to the survey, 36% have thought about quitting school due to financial reasons. That number increased to 72% for young folks who are uncertain about housing. Despite the financial hurdles that come with earning an undergraduate degree, not finishing presents bigger challenges.
People with bachelor's degrees earn 75% more than those with a high school diploma, research from the Georgetown University Center on Education and the Workforce says. Additionally, student loan borrowers who did not complete their degrees are three times more likely to default on their payments. That doesn't mean college students struggling to afford housing should try to complete their education no matter the cost. But alleviating the crisis can help their success.
"We would love to see more being done to create more accessible college housing for our students," Harris said. He added that by ensuring they have access to appropriate accommodation, college-goers can focus their energies on excelling in their studies. But addressing the student housing crisis will require efforts from several parties, including legislative changes and institutional creativity.
Moreover, college housing has slid into crisis mode over the years as construction on new residences has failed to keep up with enrollment. Funding for schools has also fallen, making the situation a lot worse, according to research organization Urban Institute.
---