The Xbox mini fridge holds eight cans, is compact, and looks just like the gaming console it's designed after.
They are back by popular demand and this time they come with upgrades in a smaller package. We are, of course, talking about the very popular Xbox Series X mini fridge that took the gaming world by storm last year and already appears poised to do much of the same this year. So, what are these enhancements, how much smaller is small, and just what will this mini fridge set you back?
THE XBOX MINI FRIDGE IS COMPACT AND HOLDS UP TO EIGHT CANS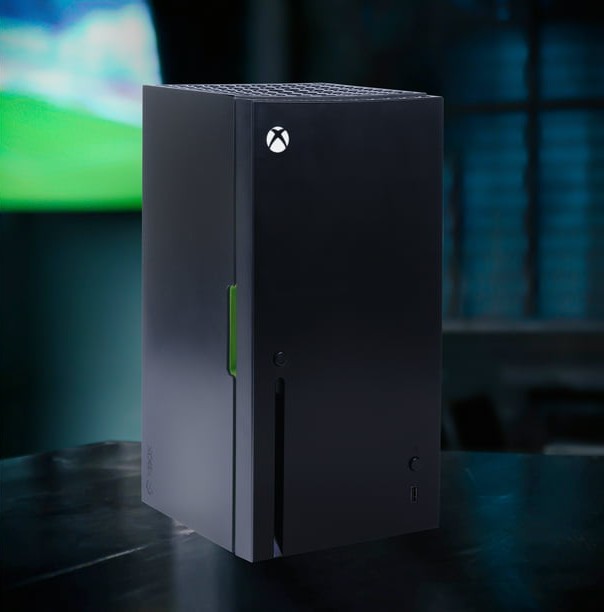 They are calling it the new "Mini-Me" Xbox Series X mini fridge, a variation on last year's popular Xbox Series X mini fridge. The "Mini-Me" was revealed by Aaron Greenberg, Xbox's vice president of games marketing, who says the mini fridge is now available in the United States and features many of the improvements that fans have been asking for. So, let's dive right in.
Although last year's version of the Xbox Series X mini fridge was a massive hit, fans still felt improvements could be made. One of their first requests was to make the unit smaller. Greenberg said yes to that request which has resulted in a 4.5-liter mini fridge that actually measures out to 7.3 inches wide and depth while stacking up at 14.3 inches in height.
So, not only did Greenberg provide consumers with a smaller look, but he also brought an updated design to the mini fridge and an operating noise that has been reduced. Even though the overall size of the Xbox Series X mini fridge has been reduced, users will still be able to store eight 12 or 16-oz. cans inside. Also inside, you will have the ability to use its snack compartment, which sits on the inside of the fridge door.
As for the outside of the Xbox Series X mini fridge, the Xbox logo on the front of the unit lights up when the mini fridge is juiced (electrically speaking) so as to mimic the look of an actual Xbox Series X console (unfortunately it won't play games). There is also an ambient green light situated on top of the mini fridge that will also turn on when the fridge has power. A nice feature is the USB port that is located on the front of the mini fridge door that you can use to charge your Xbox controllers or even your cell phones.
FOLLOWING INCREASED DEMAND THE COST STARTS AT $100
Greenberg took to Twitter for his big reveal of the "Mini-Me" Xbox Series X mini fridge and with his reveal, he also included the price and where it can be found. The mini fridge is retailing for $99.95, after initially launching for $79, and can be purchased at Walmart. As expected though, the discounted mini fridge (Walmart was selling for $55.00) was already sold out.
Greenberg and Xbox, though, were apparently prepared for the high demand. Given last year's fiasco, right after announcing the new Xbox Series X mini fridge, he also assured consumers that more mini fridges were being produced. In fact, not only will they continue to produce the new mini fridge, but Greenberg also said they will continue to produce more of the original model as well for the foreseeable future as both models remain and are popular. You can be assured any updates on either model will be posted to Greenberg's Twitter account.
THE XBOX MINI FRIDGE ALLOWS GAMERS TO STORE COLD DRINKS RIGHT AT THEIR FINGERTIPS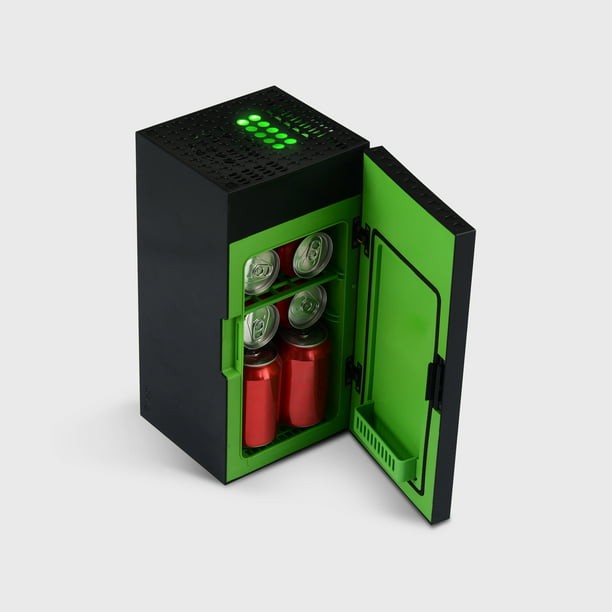 Okay gamers, you've been there before. You are firmly locked into your game, just gaming away when a sudden thirst hits you. You have, naturally, been playing non-stop for 16 straight hours.
But you don't want to pause your game and you certainly don't want to let your buddies down, so wouldn't it be nice if you didn't have to do either, but still be able to quench that thirst? This is what the Xbox Series X mini fridge was designed to do. It is a gamers delight.
If you happen to have your Xbox Series X set up on a desktop, this mini fridge is perfect for it. Maybe you are one who has a nice, big, fluffy gaming chair (or gaming bed) set up right in front of your 75-inch 4k television. Why not put the Xbox Series X mini fridge right beside it?
A setup like that can kill a number of birds with one mini fridge. You will be able to satisfy your thirst, recharge your phone and your controller, and grab a snack, all from the comfort of your recliner. Can life get any lazier than that?
LAST YEAR'S MODEL SOLD OUT INSTANTANEOUSLY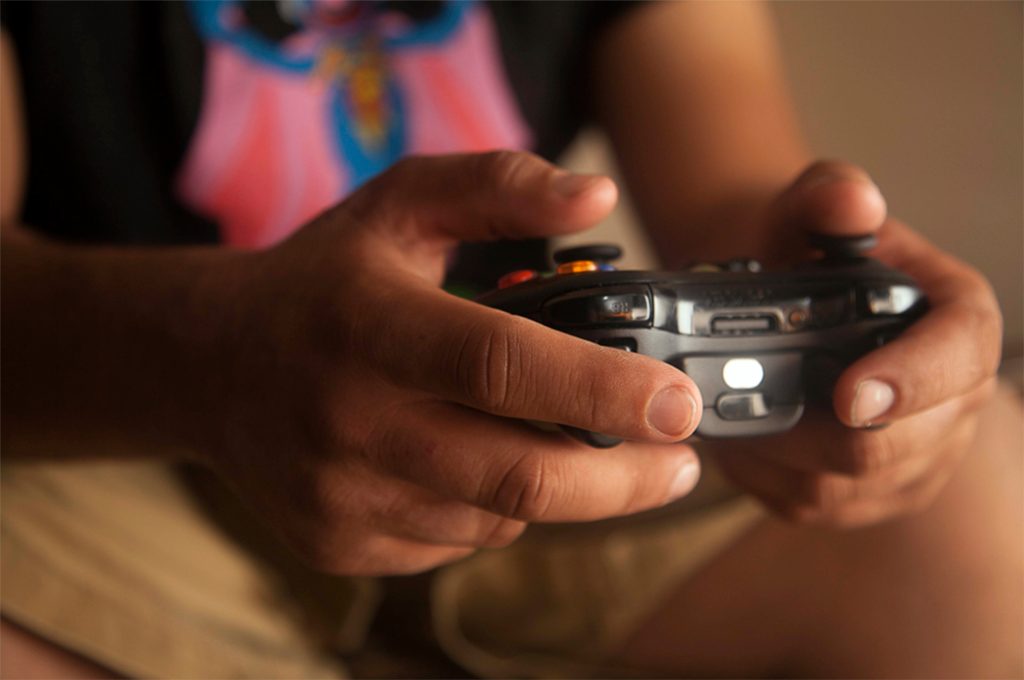 Perhaps "fiasco" is too strong a word for what went down last year when Greenberg and Xbox released the first version of the Xbox Series X mini fridge. Last year's model was a much bigger unit as it could hold 10 12 oz. cans and also had two shelves on the door. But pre-orders began in October 2021, set for December delivery, and they sold out immediately.
The issue began when those who purchased the product (it was being sold for $99.99) turned right around to resell it for jacked-up prices. Some were selling it for the low price of $285 plus a $14.95 shipping fee, while others were putting it out there for $374.99. At the time, you could even find the "pre-sale product" on eBay anywhere from $200 up to $1,000.
Xbox tried to temper the bad moods and unhappy consumers by explaining that the Xbox Series X mini fridge would be in stores in December, but that didn't suffice the upset potential buyers. Trying to purchase anything new when it comes to either gaming consoles (hello, PlayStation 5) or gaming-related products has always been a sore point for consumers and the mini-fridge was no different. You have to be quick on the draw when it comes to these things.
Xbox listened and Xbox delivered. The newly redesigned Xbox Series X mini fridge is here and ready to go. True, orders are in short supply, for now, as Xbox VP of games marketing, Aaron Greenberg, has promised plenty more are in development, so plenty more will be available.
---