Let's break down the PS5 vs Xbox Series X to decide which one you should choose for your video game experience and needs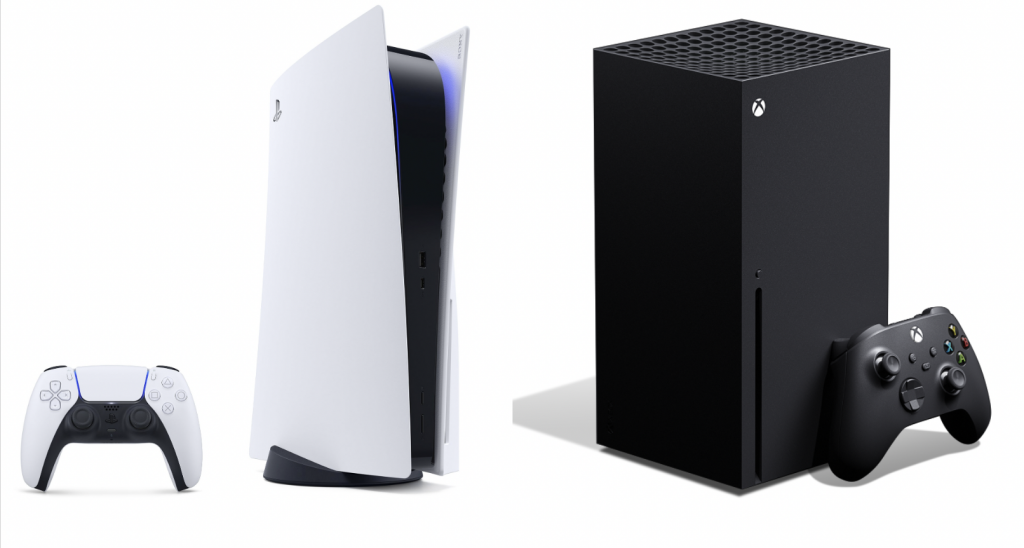 With video games the billion-dollar industry they are these days, it can be tough to know which system or console to buy and which one will suit your needs. There are so many choices out there, like debating PS5 vs Xbox Series X, and the video game world has come a long way over the last many decades. We took a look at that in our History of Gaming Consoles which details all the advances and the rivalries through the years. Now we'll look at the current battle in the marketplace.
The year was 2020 and the holiday season was right around the corner. PlayStation and Microsoft were preparing to ramp up their rivalry by introducing their new gaming consoles, the PS5 and the Xbox Series X. Fans of each were champing at the bit to snag one of the new models but instead, they were about to have the past come back to haunt them. The PS5 vs Xbox Series X rivalry was about to take a turn for the worse and they weren't even on the market yet.
Before we get into how it all went down, be sure to check out some other gaming console options with the breakdowns of our Best Oculus Quest 2 Games, and Amazon's New World video game as well. There's just so much out there. But for the time being, let's look at how these two behemoths are battling it out.
PS5 VS XBOX SERIES X – THE RIVALRY THROUGH THE YEARS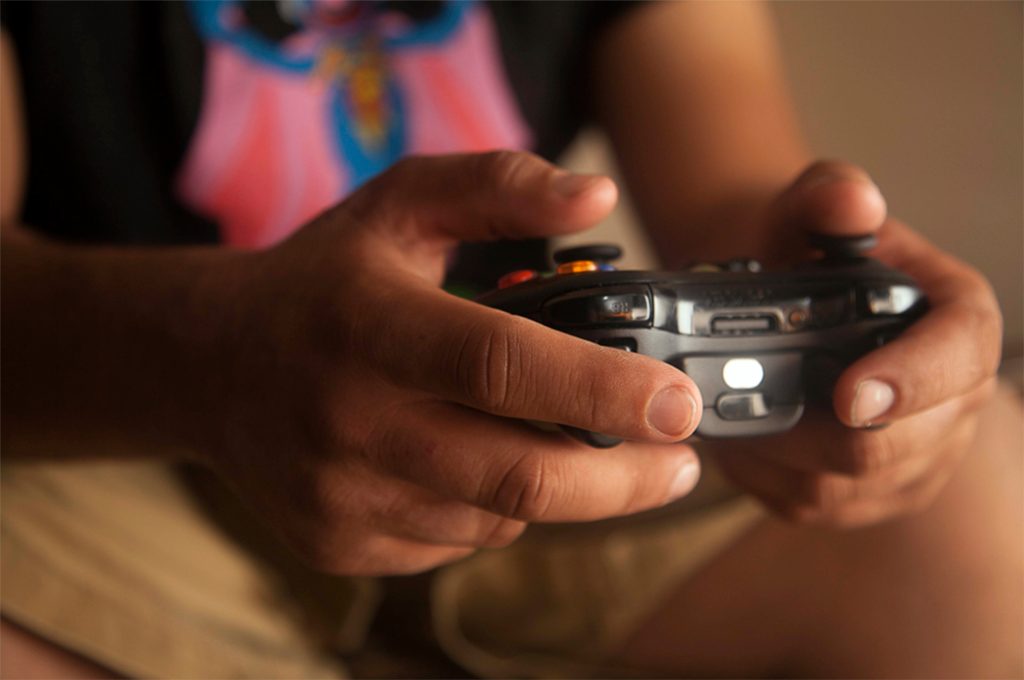 Before we go all-in with PS5 vs Xbox Series X, it'd be nice to get some context. PlayStation was the first to hit the market back in 1995. It was a worthy entry into the gaming console market and competition for Nintendo dollars.
It wasn't until 2001, though, that the PlayStation vs Xbox rivalry officially began. Sony brought out their PlayStation 2 console in March of that year to much fanfare. In fact, the PlayStation 2 to this day remains the top-selling gaming console with over 155 million systems moved. PS2 was a major boon because it was backward compatible with PS1 games, and the console could also play DVDs.
Xbox, on the other hand, got its initial release right before the 2001 holidays. It boasted much-improved software compared to the PS2 along with hardware and had nearly double the memory and processing power as that of the PS2. It shot out of the gate quickly but after a great first month or two of sales, they began to lag. Overall, the original Xbox only sold 24 million consoles worldwide and we already know the impressive numbers the PS2 brought to Sony.
Learning from their mistakes, Microsoft launched the Xbox 360 one full year before the PS3 found the market and this is where Microsoft would square the rivalry with Sony. It also helped that Microsoft had released Xbox Live, a feature that allowed users to play Xbox games online and not have to pay for the physical disc.
Sony's late start put the PS3 behind the proverbial eight-ball. Unable to enjoy any game exclusives, they were also hindered by the fact that their PS3 console break-even price was $840. There was no way even the most die-hard PlayStation fans would part with that kind of cash for a gaming console, so Sony had to bite the bullet and sell each console for a loss. Depending on the model, they routinely lost $240 or more per console.
But what gave the PS3 and PlayStation hope was the fact that they also released their version of Xbox Live and called it PlayStation Plus. It is, even today, the cornerstone of the PlayStation family. Another winner for the PS3 was that it was also backward compatible, having the ability to play both PS1 and PS2 games. Another perk of the system was that it was the first gaming console with a Blu-ray drive. This allowed game makers to store much more gaming data on the physical discs, thusly making games more intricate.
PlayStation flexed their might once again with the PS4. This console launched in November 2013 while Microsoft brought its Xbox One to market one week later. It was a virtual blood bath from the jump. The PS4 launched with a consumer-friendly price tag of $399.99 while Microsoft made their first and most lethal mistake of launching theirs with a $499.99 price tag.
Because the Xbox One enjoy better specs (slightly faster processor) and was backward compatible with select Xbox and Xbox 360 titles, it did enjoy an initial surge at the stores. But as time went on, Xbox One sales began to lag and to date, PS4 has sold well over 100 million units while the Xbox One sits at around 41 million.
Now, we're up to the PS5 vs Xbox Series X comparison. Both units are marvelous technical achievements that are sure to make their users very happy. But is one console better than the other? Let's take a look at each and see if we can come to a conclusion as to which console has the upper hand.
THE TECHNICAL SPECS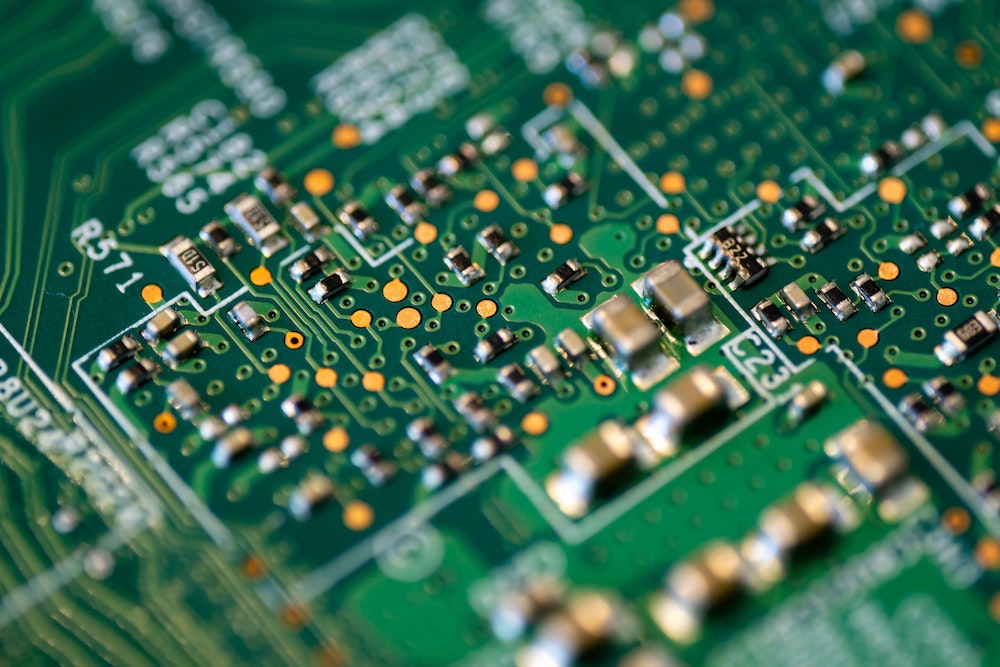 As technical specs are only part of the PS5 vs Xbox Series X story, they are an important part. As you can see in the graphic below, the Xbox Series X does enjoy more powerful hardware in both the SSD and GPU. Is it enough to be a noticeable difference? Probably not, but it does count.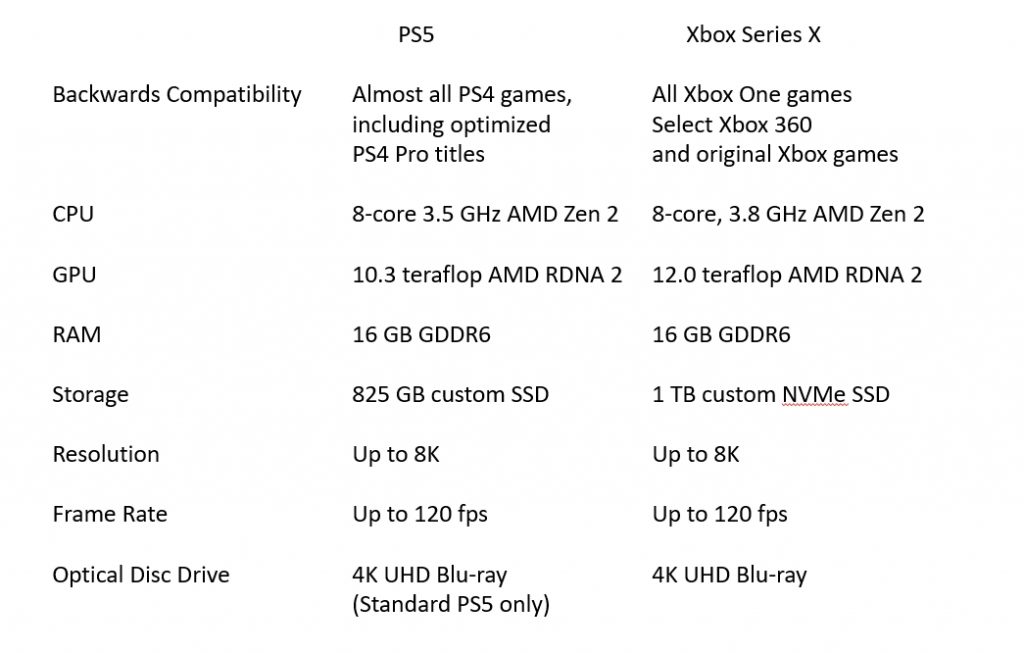 PS5 VS XBOX SERIES X – PERFORMANCE?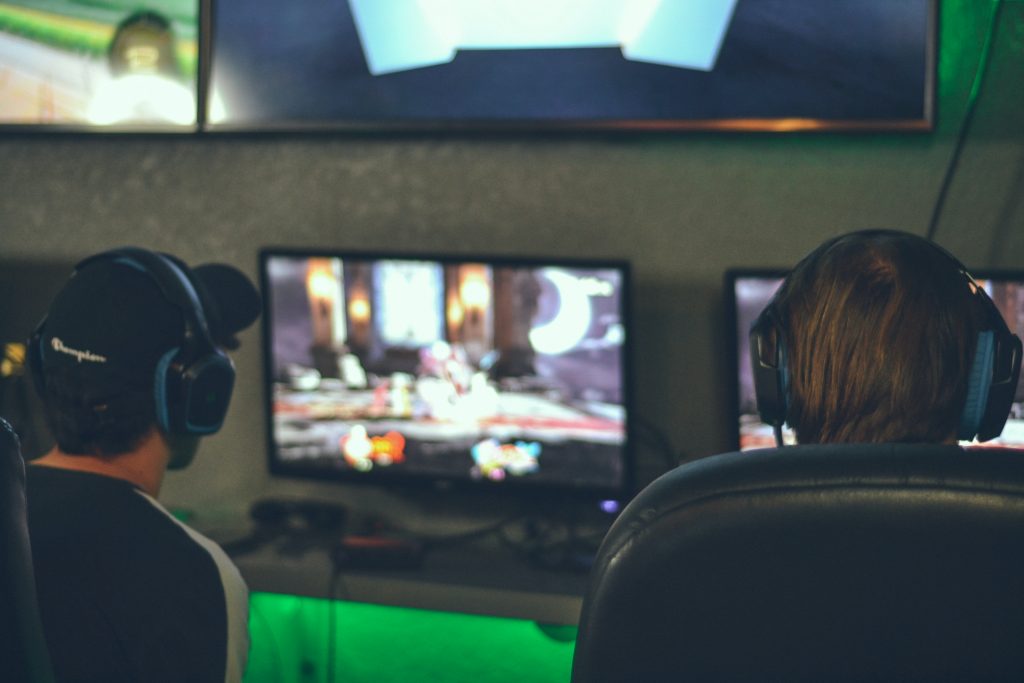 Not to get overly technical, but here we go. The PS5 is powered by a third-generation AMD Ryzen chipset with eight cores with PlayStation's new Zen 2 architecture and Navi graphics. With all its fancy techs, what this all means is that the PS5 can now support major features such as ray-tracing, which is a performance-intensive lighting technique that was only previously seen in high-end and very expensive PC GPUs.
That is only the beginning for the PS5. It can now also support screen resolutions up to 8K. This far surpasses the 1080p high-def that most household TVs employ as well as the growing popularity of 4K televisions that are also finding front rooms. Its 120Hz refresh rate makes for very smooth movements in games. If you love to hear every movement in the game you're playing, the PS5 delivers stunning sound through its Tempest Engine which has the capability of handing hundreds of sounds at once. The Tempest Engine audio has been rightfully compared to Dolby Atmos.
One of the more compelling aspects of the new PS5 may not be with the console itself, but instead with the DualSense controller. This upgraded device uses haptic feedback, replacing the DualShock 4's rumble technology. This new controller has the ability to simulate a number of hand vibrations. The haptic feedback also allows game developers to fine-turn the sensations players will feel.
As for the Xbox Series X console, it is one impressive beast. Making it so is the fact that it uses the same internal AMD Ryzen chipset as the PS5. What gives it its edge over the PS5, though, is that its GPU boasts 12 massive teraflops of computing performance. This includes 3328 shaders that are allocated to 52 compute units. Its speed is locked at 1,825GHz meaning that its speed doesn't fluctuate like most other GPUs. So, regardless of the console's temperature, the Xbox Series X will run at the same speed.
Like the PS5, the Xbox Series X also supports 8K resolution as well as DirectX ray-tracing. Another bonus to give the Series X an edge is that it comes equipped with a super-fast internal 1TB NVMe SSD. This SSD can also be utilized as virtual RAM, meaning game load times can increase by 40x.
If you are short on cash after having plunked down your life savings for the Xbox Series X console, fear not. This console is not only backward compatible for games, but it is also backward compatible for hardware accessories as well. You can use the Xbox One controllers to play on the new console. If you wish to upgrade your controller to the new Xbox Series controller, they are very similar to your old ones. What is different from the old to the new is that the new controller has a dedicated share button. You will also see that the bumpers and triggers are textured. These controllers are nowhere as impressive as the PS5 controllers, but they get the job done, nevertheless.
PS5 VS XBOX SERIES X – AVAILABILITY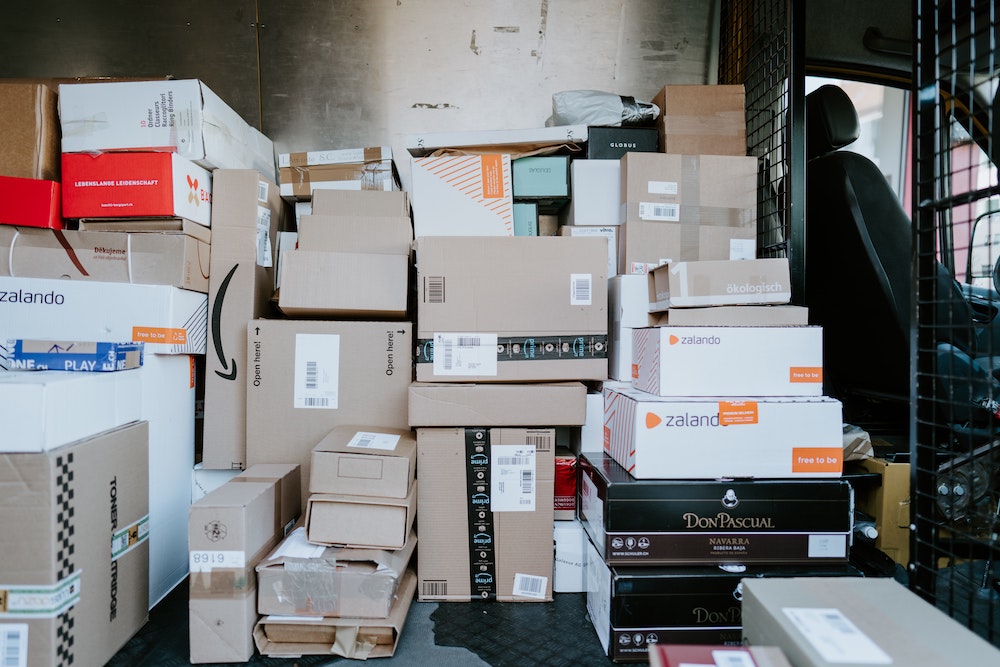 It's been said that trying to find a PS5 is like looking for your virginity once it's been lost. While that is painfully true for those seeking a PS5, it is almost the same case for the Xbox Series X as well. So, what's the hold up here? Both "new" consoles were released in November 2020, two days within each other, so they've had a year and a half to make it work, and yet here we are.
It has also been said that absence makes the heart grow fonder, but the reality of this situation is that it is only making the masses feel ambivalent toward owning one of these new gaming consoles. This is one area that which the PS5 vs Xbox Series X rivalry has no winner but certainly a bunch of losers.
Why can't consumers just walk into their local Best Buy, Wal-Mart, or Target and take one off the shelf? Well, the shelves are empty, that's why. In both cases, demand has far outweighed supply. The main reason for this is because of the ongoing chip shortage being seen around the globe. Sony and Microsoft, along with all big tech companies, are fighting tooth and nail to produce or have produced for them the chips that make their products run, but the COVID pandemic and supply chain issues say otherwise.
Unfortunately, according to Sony, this chip shortage will continue to hinder PS5 production throughout the rest of 2022. While Sony CFO, Hiroki Totoki, lamented the ongoing chip shortage, he did say that their goal of moving units remains unchanged. "The ongoing chip shortages and logistics confusion will keep affecting PlayStation 5 production, and especially the second half of next fiscal year is hard to foresee," Totoki said to Eurogamer. "But I want to keep the previously-held goal of selling 22.6m units next year unchanged as cutting it now would lower the motivation of the team." How about the motivation of consumers wanting to purchase their product?
If you are truly motivated to get your hands on a PS5, there are options. One is to track the product. There are a number of websites that can help you with restocking update information. You can also go to the PlayStation website and sign up to get a chance to purchase a console when are in stock, but that too is a major crapshoot. If you happen to find an available PS5 on the internet, be wary. You are going to be paying several hundred dollars over the retail price and in some cases, you can find yourself paying double or more.
Thankfully, if you are opting to go in the Xbox Series X direction, word on the street is that stock has increased, and finding a console has become much easier. For a time, they were almost as difficult to find as the PS5, but now it seems they can be had. The easiest way to get your hands on the Xbox Series X is to head right on over to the Microsoft Store and put in your order. If you are looking to save a few Shekel's (ancient money), they are also selling refurbished Xbox Series X consoles.
PRICING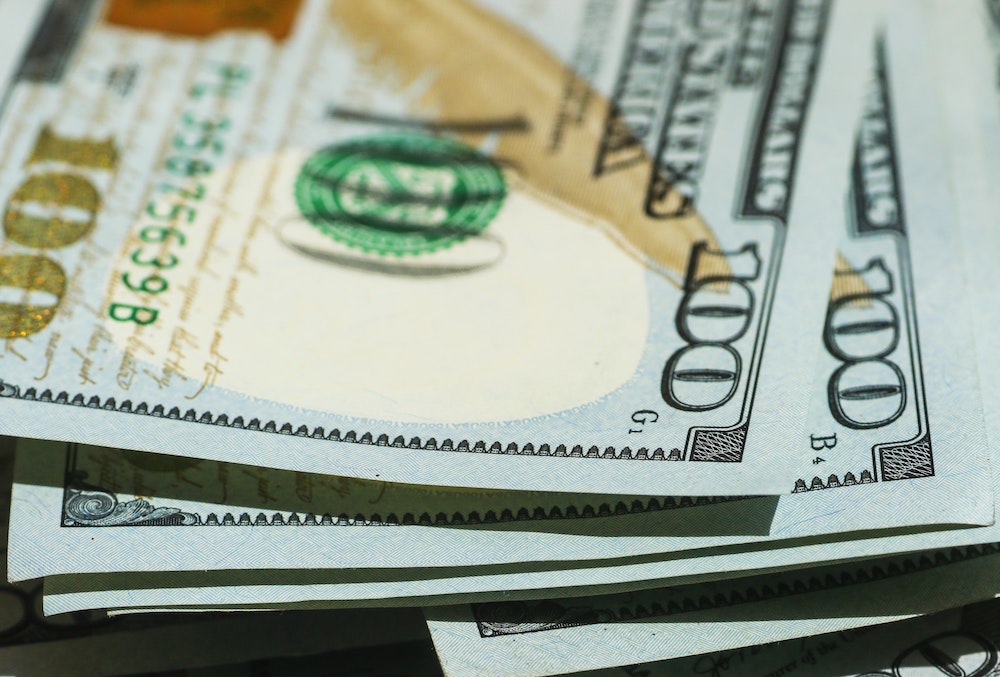 Speaking of Shekel's, just what kind of cost are we looking at when comparing the PS5 vs the Xbox Series X? Because of the demand, neither company has seen the need to drop their initial pricing point to garner interest. Both consoles came out of the gate with a $499 price tag and that is where it stands today.
The PS5 offers two versions. One is the disc version which retails for the aforementioned price. They also offer a digital version and that comes in $30 cheaper at $469.00.
The Xbox Series also has two versions, the X and the S. These two versions are vastly different from one another. With the Xbox Series X, you get the full weight and power a gaming console can give you while the Series S has a much less-powerful GPU, a smaller SSD, and less RAM. For this reason, it is priced significantly less, starting at $299.
There is no clear winner when it comes to pricing with the two top consoles. Availability is where PS5 fans are hurt, so finding a decent price on the secondary market will be a challenge at best. What consumers will find on the secondary market, rather than the listed retail price of $499 for a PS5, are prices that start at $750 and from there only go up. It's a sellers' market for sure.
PS5 VS XBOX SERIES X – GAMES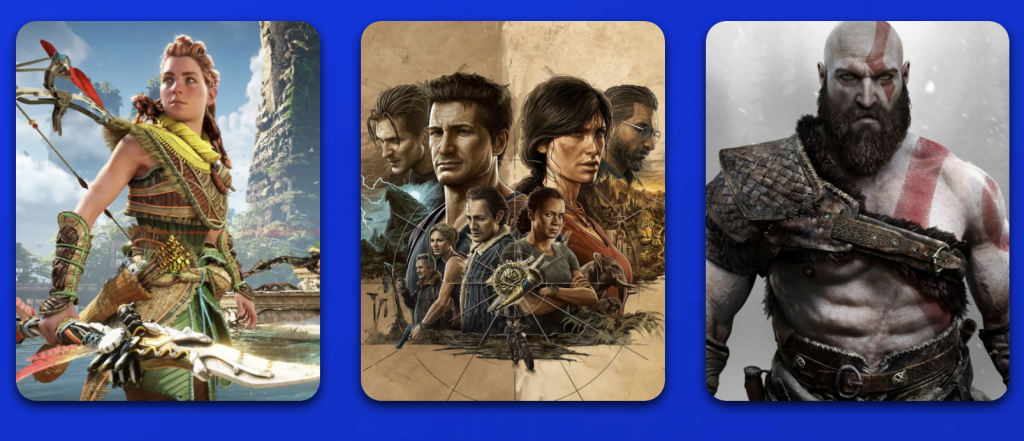 Okay, so you bit the bullet and paid double to get your paws on a PS5 or you took our advice and jammed over to the Microsoft Store and grabbed yourself an Xbox Series X. Now what? Well, you have selections galore, is what.
Both PlayStation and Microsoft have thousands of titles on their menu but what separates the two is their backward compatibility. In this case, the PS5 vs Xbox Series X takes a significant turn. PS5 wants to bring you into their future by introducing their newest titles and not have you look back at some of their impressive and popular early games. Xbox Series X feels the gamer in you would like to pick up where you left off with Xbox One, so they have made these games playable on the new console.
Regardless, it is hard to deny the fact that the PS5 has more exciting games on its menu, simply in terms of its first-party titles. When the PS5 launched, they offered Demon's Soul, Sackboy: A Big Adventure, Astro's Playroom, and Spider-Man: Miles Morales. Since then, more impressive titles have been released.
Looking at the Xbox Series X release and you will see that they didn't have even one exclusive title at launch. What they did have, instead, was a list of 30 older titles that were remastered for the Xbox Series X. As far as exclusive titles, the PS5 is the big winner here.
Both consoles are clearly stacked with popular third-party titles though. You will have access to games such as Borderlands 3, Call of Duty: Black Ops Cold War, Assassin's Creed Valhalla, Fortnite, and most recently both consoles also got Madden 21, Destiny 2, and Cyberpunk 2077.
PS5 VS XBOX SERIES X – A CLEAR WINNER?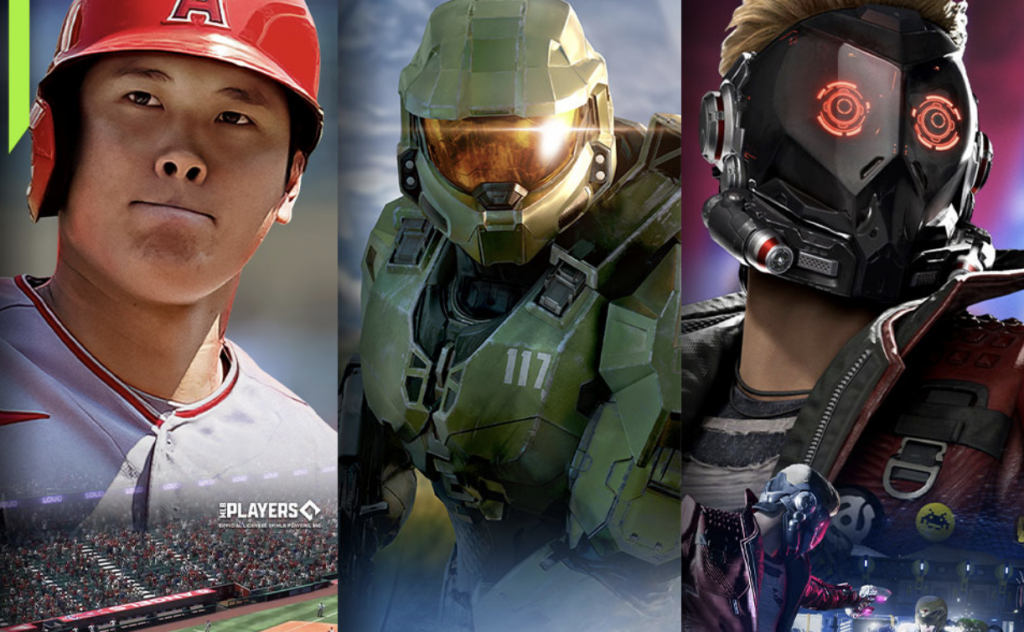 Technically speaking, the Xbox Series X holds a slight advantage over the PS5. The advantage may be so slight that the naked eye couldn't even tell the difference. So, choosing which console is the winner in this battle might come down to game preference. Are you partial to the PS5 exclusive games or the Xbox Series X exclusive games? There are a lot of crossovers with the bulk of available games, but they do each have their special series'.
Ultimately, though, what may do it for consumers, what it may all boil down to, is just how easy one can get their hands on a console. Are you willing to fight and claw and scratch only to continue to wait for a PS5 to become available or are you going to pop on over to the Microsoft Store and get yours via next-day delivery? Sadly, PS5 fans, availability always wins. How can you enjoy gaming if you can't even get the console?
So, by availability alone, the Xbox Series X is the winner. They also may win with their backward compatibility as well. Bottom line is that you won't be disappointed with either machine. They are both the Rolls Royce of gaming consoles with technical specs that are out of this world and amazing gaming choices to boot. The PS5 vs Xbox Series X rivalry looks to continue into the future, that is until the next iteration of gaming consoles is introduced. Hopefully, by then, we will have gotten past the chip shortage and supply chain issues.
---