Let's take a look at the 10 best Oculus Quest 2 games as the virtual experience continues to rapidly grow in overall popularity.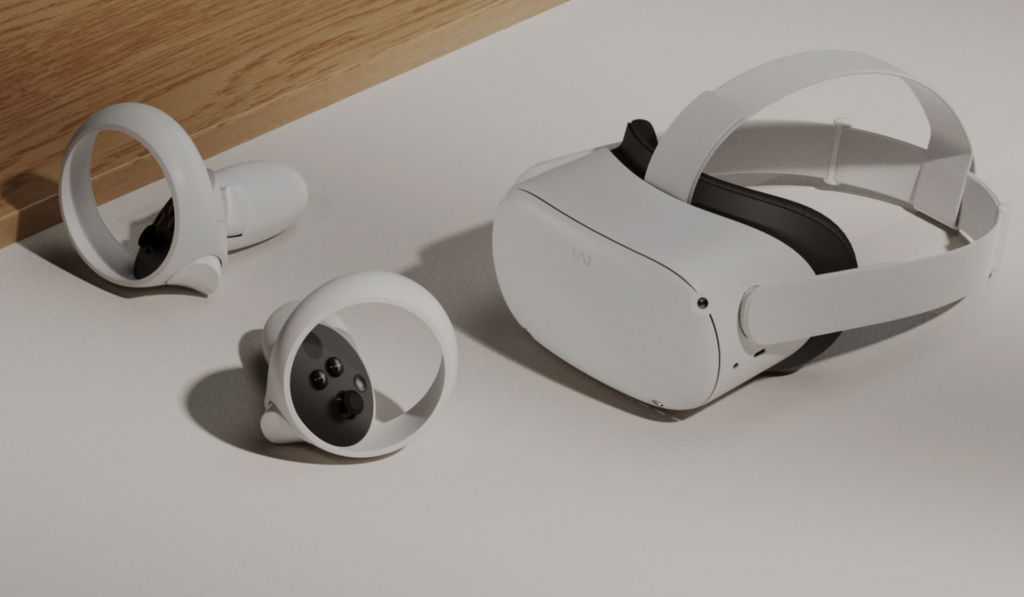 There has been a rebirth of sorts when it comes to virtual reality and the games that go along with it. We are a long way from where the video game industry started. With virtual reality starting to take hold in this space, it's clear we are headed into a new wave of gaming, one so unlike what has been popular for many years. And before we look at the ten best Oculus Quest 2 games, you can check out some of these major changes in our History of Gaming Consoles which explores the industry's origins and growth.
Clearly, virtual reality is part of this next phase, different from the current PS5 vs Xbox Series X debate for sure. One of the most popular VR headsets is the Oculus Quest 2 and it has brought the VR gaming industry "virtually" back from the brink of irrelevancy. But what about this new VR headset makes it such a popular purchase and what are the best Oculus Quest 2 games on the market?
THE VIRTUAL REALITY PHENOMENON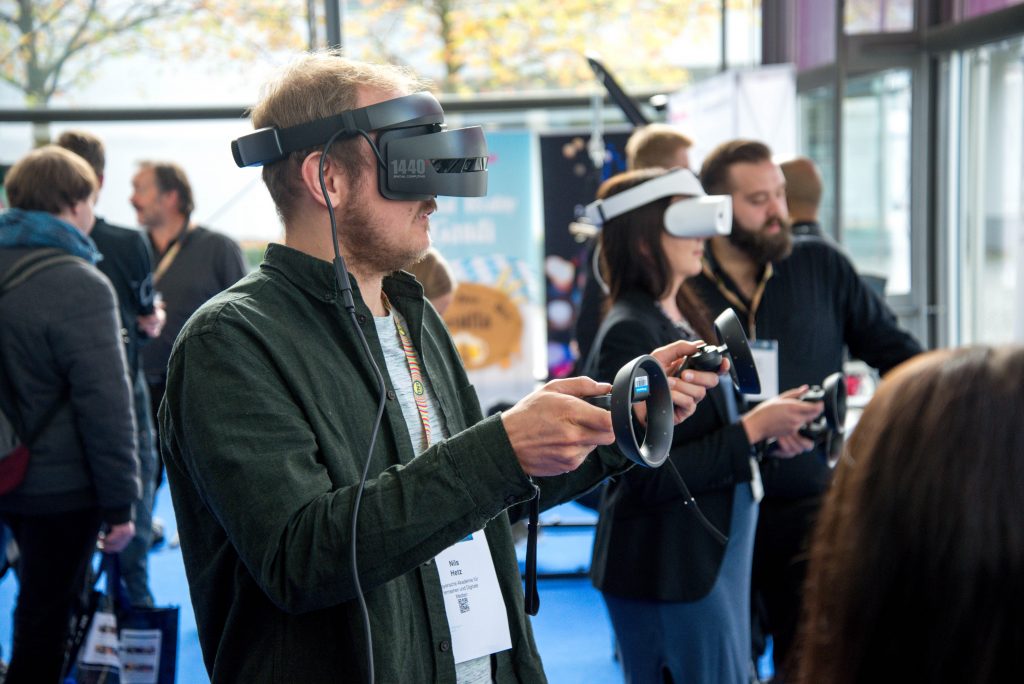 A number of years back, perhaps a decade, we saw VR gain a strong foothold in the gaming market. The VR tech was not new, but it was something that many saw as a new fad and alternative to the legacy console gaming industry. Before this, back in the '90s, tech companies attempted to bring back VR to the mainstream. In 1991, Sega VR was one of the first to attempt to ramp up the technology.
While Sega was focusing on the VR headset, a few other companies were trying to go bigger with their virtual reality venture. The Electronic Visualization Laboratory was the first to create a VR cubic immersive room. At that same time, the U.S. Air Force developed their virtual fixtures system that employed a full upper-body exoskeleton.
Two years later, Sega had moved on to a motion simulator ride called the VR-1. Apple released Quick Time VR and although they used the letters "VR" in their title, the Quick Time VR did not use VR technology. Nintendo brought out their Virtual Boy in 1995 and Forte introduced their PC virtual headset called VFX1. But none of these VR devices took hold. The best Oculus Quest 2 games would have to wait.
Over a decade later, the virtual reality fad began anew. The Oculus Rift was the first prototype to step up and would be the early version of the Oculus Quest and its new design, the Oculus Quest 2. Their best games would soon follow.
It wasn't long until every tech company wanted to get into the VR mix. HTC and Valve produced the HTC Vive. In 2014, PlayStation joined in with Project Morpheus, which we all know now to be the PlayStation VR. Google came out with Cardboard and by 2016, there were at least 230 companies with their fingers in the VR realm. Amazon, Facebook, Google, Apple, Microsoft, Sony, and Samsung all were vying for the lead position with their VR tech. 2014 was also the year that Facebook purchased Oculus VR for a cool $3 billion.
Virtual reality finally appeared to be here to stay. Oculus came out with their Oculus Rift S and at the same time, the Oculus Quest. Valve released Valve Index and the VR technology continued to get better and better. Old headsets were replaced with new models, improved technology, and much better games. Two years ago, the Oculus Quest 2 was introduced and with it, the best VR games on the market. VR is here to stay.
THE FIRST QUEST
The Oculus Quest made its debut in 2019 as a standalone VR headset. Software and games are run wirelessly through an Android-based operating system. It came with an introductory price of $399, which at the time received praise for keeping the price low. There was a software update that the Quest was given that added "Oculus Link" to the device. This allowed the Oculus Quest to be connected to a PC through a USB cable, giving it access to Oculus Rift software and games.
OCULUS QUEST 2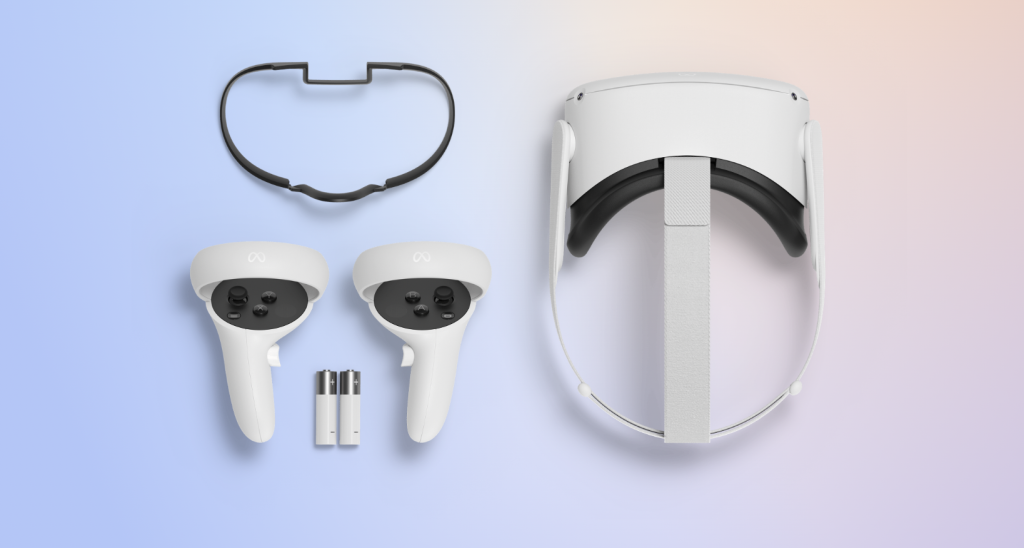 Barely a year later, Oculus upgraded their VR brand with the Oculus Quest 2 (now also known as Meta Quest 2). Like the first Oculus Quest, it too is a standalone VR headset. Also, like its predecessor, the Oculus Quest 2 can be connected to a PC through a USB cable to allow it to run Oculus-compatible VR software.
The upgrades from the original to the new Oculus Quest 2 are many and quite noticeable. One main difference is the weight of the Quest 2. It comes in much lighter. The internal specifications have also been updated, the display has a higher refresh rate and per-eye resolution. The Oculus Touch controllers have also been updated for smoother and faster response.
WHAT GAMES ARE WORTH BUYING FOR THE OCULUS QUEST 2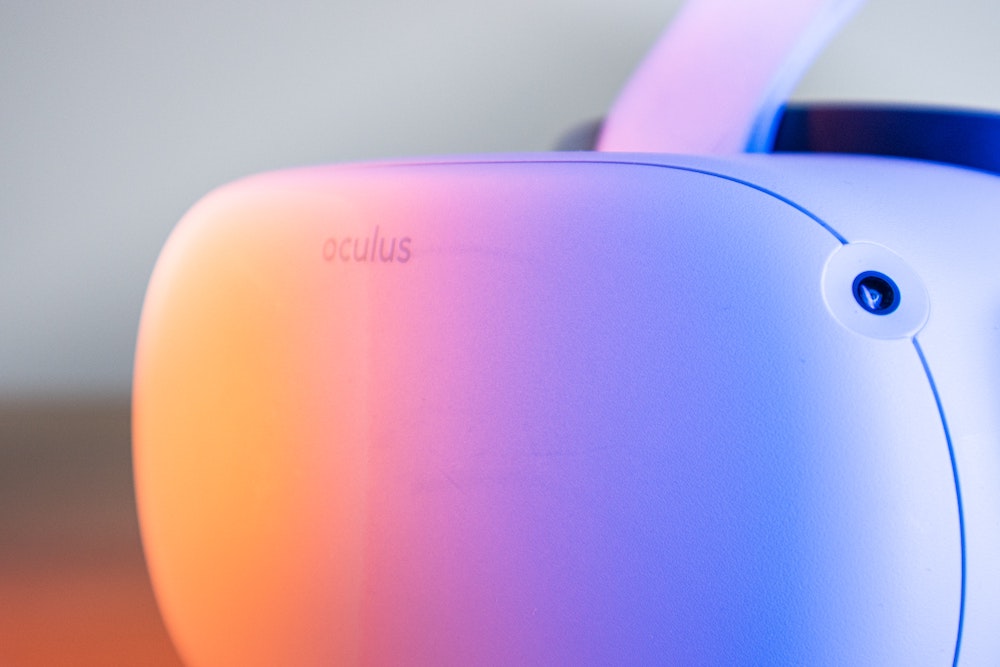 The advances made in VR technology have also bled over to the gaming side. Games are becoming more complex and entertaining with now plenty of options. But just because there are more choices doesn't mean they are all worth their price tag.
When you are looking for the best Oculus Quest 2 games, what moves the needle? Are you into scares? Some of the best Oculus Quest 2 games offer plenty of those. What about first-person shooters? There are a number of great titles on that front. How about adventure games or ones that offer some rhythm? The Oculus Quest 2 is even dipping its toe into sports and athletics quite nicely.
We have tried to come up with a list of the best Oculus Quest 2 games to help you with your search. These cover a wide variety of genres, so there is something for everyone here. It should be noted that to grab access to some of the best Oculus Quest 2 games, you will need the Oculus Link cable so you can link to a powerful desktop or laptop computer. Also worth noting is the new Oculus Quest 2 tool called the OculusKiller which allows users to load Steam VR straight into the Oculus headset.
The following are the 10 best Oculus Quest 2 games for their price. We combined a few trusted game reviewers with our own Oculus Quest 2 experience and hopefully found 10 worthy titles.
10. GOLF+
When this golf game first hit the market, it only offered putting in a miniature golf environment. But Top Golf has since updated this game in a big way. It now goes by Golf+ and still offers an entertaining putting experience. It also offers a Top Golf experience as well where users can play Top Golf style golf while listening to music. But the true fun lies in the upgrade bringing in real-world golf courses.
Included with the purchase price are an alpine mountain golf course and a cliffs ocean course. Hours of fun can be had at either course but if you desire an even bigger challenge, Golf+ also offers a couple of add-ons. These will cost an additional $7.99 but they definitely make Golf+ one of the best Oculus Quest 2 games. For this added price, golfers can now play the Valhalla Golf Club and the Wolf Creek Golf Club. Both courses will test your VR golfing ability and then some.
Price – $29.99
9. POPULATION: ONE
Although it sits at number 9 on our must-do VR list, Android Central voted it the #1 Oculus Multiplayer VR Game of 2021. It also received high praise from Forbes as they called it "one of the best VR games for the Oculus Quest 2." So, what makes Population: One so highly thought of as one of the best Oculus Quest 2 games available?
You team up with two other players only to find yourselves dropped into hostile territory. There, your group will scavenge for supplies and weapons as you fight to be the last remaining team standing. What makes this game truly special, though, is the exclusive vertical combat system that allows for every surface in the game to be climbable.
With this ability, the firefights between teams are simply outrageous. Teams vie to gain higher ground for better shooting positions. Also, once you get to a higher position, you or your teammates (or all of you) can use a wingsuit that allows you to fly into vicious battles. From this high position, you also have the ability to quickly access and move around your map.
It is impressive how Quest 2's mobile chip allows for such smooth gameplay. Game developer BigBox VR keeps Population: One fresh by bringing out live events, one after another. If you are into the battle royale-type genre, Population: One will show you why it is considered one of the best Oculus Quest 2 games.
Price – $29.99
8. ELEVEN: TABLE TENNIS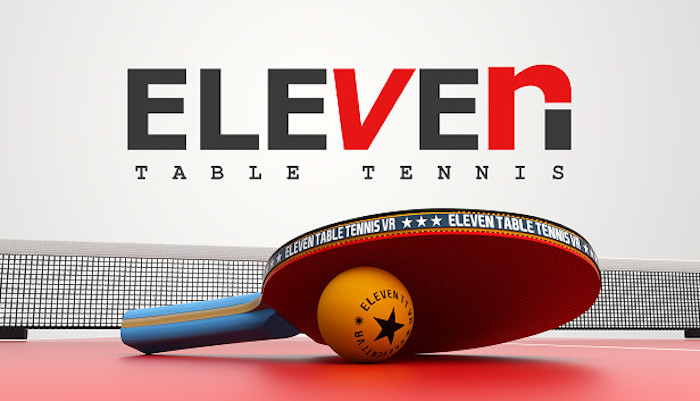 Sports and VR have many times been a disappointing combination. For some reason, VR has never truly captured sports as well as it should. Slowly that is beginning to change, as evidenced by Golf+ and now, fans of table tennis get their chance as well.
Eleven: Table Tennis is the closest thing you will get to actually playing the real thing. It is called the most realistic sports game the Oculus Quest 2 has to offer. Users can play against an opponent with its online multiplayer option or if an opponent isn't available, users can opt instead to play against the games advanced AI.
Complete amazing shots, desperate returns, or blazingly fast serves. Eleven: Table Tennis is the real deal and will quickly show you why it is considered one of the best Oculus Quest 2 sports games.
Price – $19.99
7. RESIDENT EVIL VR 4
Fans of the Resident Evil video game franchise will not be disappointed with Resident Evil VR 4. IGN gave the game a 9/10 and the impressive VR game also brought home the Best VR/AR Games at The Game Awards 2021. But that's not all. As one of the best Oculus Quest 2 games, Resident Evil VR 4 also was a finalist for the 2022 DICE Awards Game of the Year and won the VR Game of the Year at the 2022 SXSW Gaming Awards. High praise all around.
With this game, users will become Special Agent Leon S. Kennedy as he maneuvers his way around the Resident Evil 4 world that was remastered specifically for VR. Agent Kennedy's mission is to rescue the daughter of the United States President who was taken by a mysterious cult. Agent Kennedy will find himself face to face with enemies while uncovering secrets that make this a worthy addition to the survival horror genre.
Not only will Agent Kennedy face off against his enemies, but he will also attempt to battle horrific creatures and villagers who are being mind-controlled. What is their connection to the mysterious cult? You can help Agent Kennedy get to the bottom of the mystery while trying to stay alive and rescue the president's daughter.
Price – $39.99
6. UNTIL YOU FALL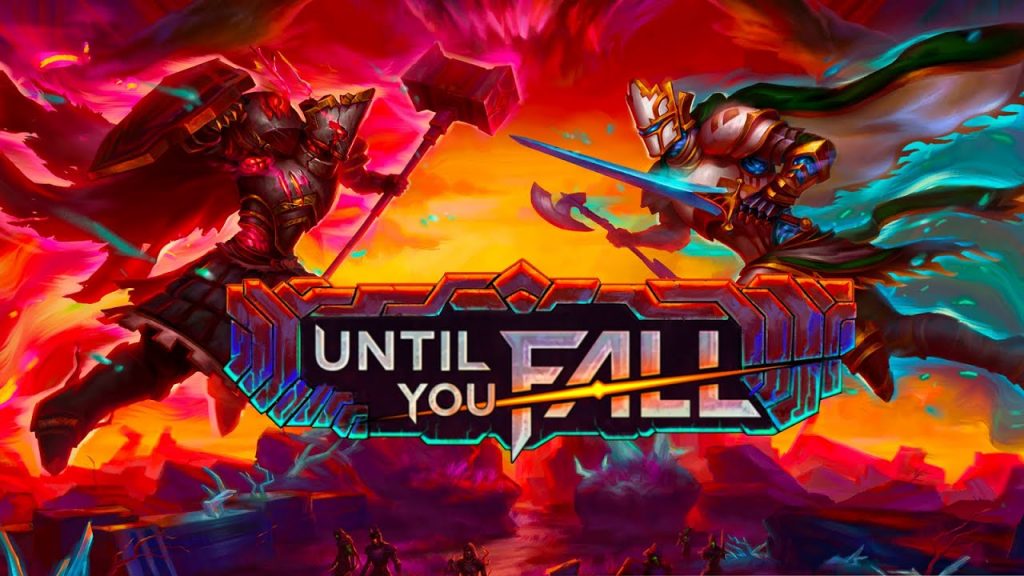 What doesn't kill you will only make you stronger. Well, unless you are playing another one of the best Oculus Quest 2 games available. In Until You Fall, you will die, and you will die many times. But the beauty of death in this game is that you gain knowledge on how to fight and eventually survive.
Until You Fall is a combat game that offers plenty of challenges. You will be equipped with weapons like a sword, mace, or a knife and take on various enemies in battle. You will try to dodge and counter and sometimes you will, but then other times (many, in fact) you won't. Your death will bring you fighting insight as well as much-needed battle upgrades that include damage buffs to maximum health.
The more you battle, the more you fail, and the better equipped you become. As you move on, you will also be engaged in boss fights that will without a doubt drive you crazy. So, make sure your death is worth the gain you will get because you will need all the help you can get.
A recent update to Until You Fall now offers two-handed weapons that include a hammer, a heavy sword, and an ax. Equip yourself while you can, die to gain knowledge, then advance to become champion.
Price – $24.99
5. ONWARD
No, this Oculus Quest 2 game is not based on the 2020 Disney Pixar film of the same name. Instead, this violent action game comes with a Mature 17+ rating and gives you all the intense violence and blood you can handle. If you are one who loves a little combat with your VR experience, you have come to the right place.
Onward is considered one of the best Oculus Quest 2 games for its more realistic approach to combat. Users cannot rely on crosshairs to help them shoot. They cannot rely on mini maps to find their way in a battle. No, users must rely on their squad and how they communicate and coordinate to complete the mission.
Combat mechanics are as real as they can get and your survival skills will be sorely tested. You will be pressed into numerous combat situations that you can go at in solo, co-op, or competitive game modes. You can team up with up to ten other players to take on a group of the same size. Test your ability to form a team and make that team work for victory. In this game, there is only one way – Onward.
Price – $24.99
4. BEAT SABER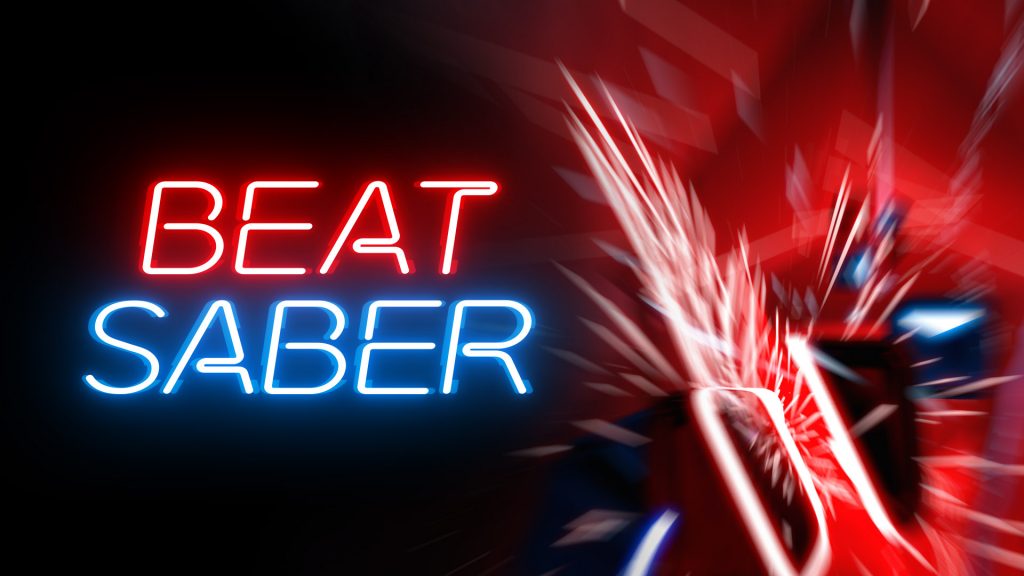 What do you get, besides one of the best Oculus Quest 2 games, when you combine Dance Dance Revolution with Guitar Hero and then decide just for kicks to toss in a little bit of Star Wars? You get the game Beat Saber. It's simple – take your colored saber and slash away at the blocks that match your saber's color. How easy, right? Wrong.
Besides the colored blocks coming at you faster and faster, there will be more hazards tossed in your direction. You will see bombs. You will see walls that require you to physically dodge. If you are looking for a complete and full-body workout, then Beat Saber is your slash and jam.
Beat Saber offers an extensive single-player career mode that will keep you moving for hours. The campaign will have you performing very specific requirements in order for you to beat it and move on. Do you want music? Well, Beat Saber has a free play that lets you choose any song in their lineup. Want more music options? Beat Saber offers hundreds of playlists for a nominal fee that include the Lady Gaga Music Pack, Billie Eilish Music Pack, and the Linkin Park Music Pack. For those who crave some competition, Beat Saber recently added a multiplayer option so you can slice, dice, and dance your way to victory against your bestie.
Price – $29.99
3. SUPERHOT VR
As one of the oldest games Oculus Quest 2 has to offer, Superhot VR is also one of its best. This first-person shooter is unique in that if you don't move, the game doesn't move. Once you start moving, the game picks up the pace and you are back in action. The only way to truly understand how special this game is by playing it.
Superhot VR isn't your typical shoot 'em up. It doesn't offer any regenerating health bars to bring you back to life. You won't see any well-placed ammo drops to get you an advantage. You will take weapons from your fallen enemies that will allow you to shoot and dodge your way through a hail of slow-motion bullets. Think Matrix only you aren't Keanu Reeves or Carrie-Anne Moss. This is most definitely one of the best Oculus Quest 2 games.
Price – $24.99
2. HALF-LIFE: ALYX
Half-Life: Alyx is a return to the Half-Life series for Valve. The game can be found on Steam and has everything a Half-Life fan could want, making it one of the best Oculus Quest 2 games to own. The game set between Half-Life and Half-Life 2 and in it, you will find yourself going up against the Combine, a vicious alien race. You will be playing as Alyx Vance and you are the last hope for humanity's survival.
To play this impressive game, you will need the Oculus Link to run the game through your PC. But it is well worth the minimal hassle as the game is highly touted for its storytelling, attention to detail, interaction, and setting.
Price – $59.99
1. THE WALKING DEAD: SAINTS & SINNERS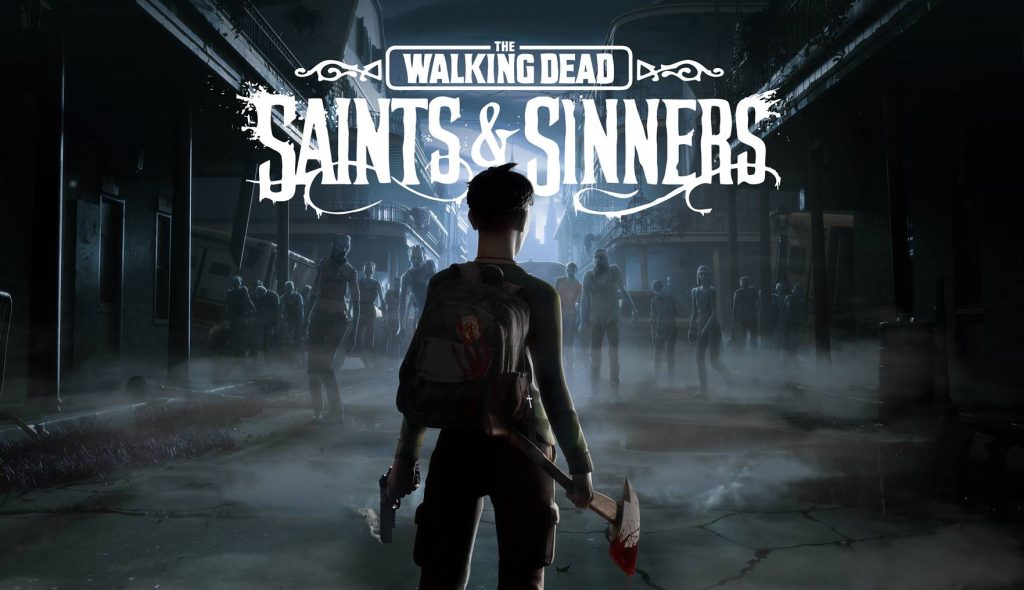 This is not only the best zombie game for the Oculus Quest 2, but perhaps the best overall game for the VR headset. As you would expect with any game that has The Walking Dead in its title, the game is rated Mature 17+ for its blood and gore (well it IS a zombie game), strong language, and intense violence.
What's different about this game compared to the TV series is that this impressive VR game is set in New Orleans. You will find yourself fighting for survival in the famed French Quarter dealing with lone survivors or desperate groups and you won't know if they are friends or foes. Know this, though, every choice you make will have its consequences.
As you cruise through the city you will need to find anything you can to use as a weapon. You will need to find food, tools, and clues that can get you to safety. Once you have completed the main game, you can download The Walking Dead: Saints & Sinners add on called Aftershock. More zombie fun for you to have.
Price – $39.99
WILL OCULUS QUEST 2 GET MORE GAMES?
Are the above Oculus Quest 2 games not enough for you? Well, fear not VR fans, Oculus has plenty more on the way. In the upcoming months, Oculus will be releasing some of the following games for your playing pleasure: Ruinsmagus, Little Cities VR, Moss: Book II, Into the Radius, Among Us VR, and the highly anticipated The Walking Dead: Saints & Sinners – Chapter 2 Retribution. These are just a few of the titles that will be coming out through the 2022 holiday season.
IS OCULUS QUEST 2 WORTH THE MONEY?
If you are a fan of VR technology, then the Oculus Quest 2 could be well worth the $299 investment. While the price may appear to be steep to the average gamer, this new headset with better all-around specs than its predecessor comes in $100 less than the Oculus Quest's initial price. Better technology for less money, it isn't often those two go hand in hand. If you like VR games, the Oculus Quest 2 has some of the best games available making this VR headset well worth the price.
FINALLY
VR gaming is here to stay. The massive advances in technology and ease of use with the new headsets make this a no-brainer. Whether you prefer your games with some scares, fighting, or a little of both, or perhaps you need some competitive sports action, the Oculus Quest 2 will give you hours and hours of entertainment.
---