Walmart and Target are planning to fight inflation this holiday by offering discounts and deals much earlier in the season, additionally, Walmart is enhancing its return policies to include curbside and pickup from home options.
With the busiest holiday season shopping months right around the corner, Major retail chains like Walmart and Target are looking to roll out holiday deals even earlier than normal. This will happen the first week in October in fact, in a strategic plan to bring in more financially strapped customers that are still trying to get by with higher living costs due to inflation. Walmart announced a new holiday return program to roll out on October 1st and Target published its deal days would begin on October 6th. 
Americans overwhelmed by inflation woes and the burden of upcoming holiday spending can count on Walmart and Target for money-saving stress relief with price matching and holiday deals much earlier this year, reveals ABC News. For the past several years, both Walmart and Target customers have started their holiday season shopping earlier and earlier. Mostly due to shipping and supply-demand challenges from the aftermath of the COVID-19 pandemic lockdowns nationwide. 
This year, experts are anticipating, the pandemic-stricken economies and the continued rise in the cost of goods due to inflation will push customers to shop even earlier. Both Walmart and Target are focused on ways to draw in customers now to avoid potential future rising costs associated with food, fuel, housing expenses, and essential needs. The holiday season shopping sales strategies are based on slower anticipated sales growths this year compared to last year's final sales numbers. 
The nation's largest retailer, Walmart is implementing three new holiday plans to encourage ease of shopping. These include how to return holiday purchases, and the timeline associated with returns. Walmart is focused on making the returns experience more convenient and easier with three expanded new options that will save Walmart customers time during the busiest time of the year. Starting in October, Walmart+ members and Walmart customers can take advance of these new options to return purchases with their holiday guarantee, curbside returns, and pick-up-from-home returns.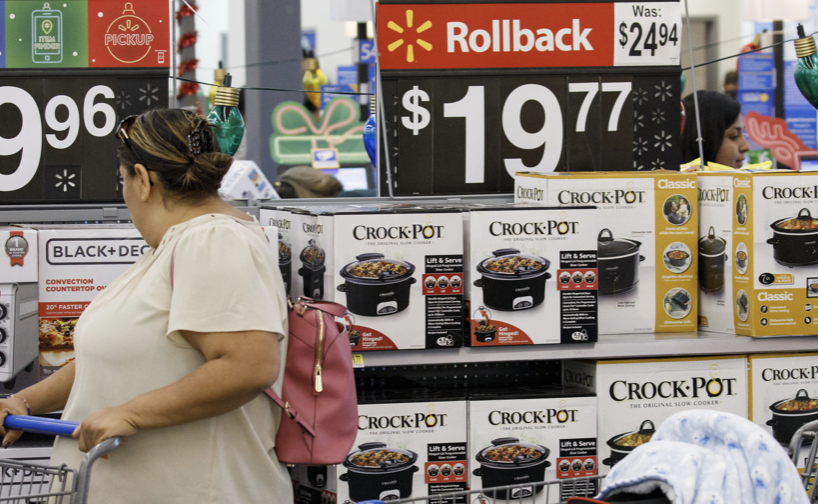 With the Walmart holiday guarantee, customers can shop earlier this holiday shopping season and no longer have any stress around the timeline to return any of these holiday purchases with the extended timeline of returns from October 1, 2022, through January 31, 2023. Walmart is also adding curbside returns knowing life can be fast-paced and time is precious to customers and their families. Curbside returns at Walmart allow customers to return items from the safety and comfort of their vehicles while picking up their shopping essentials.
Target locations based in Minneapolis will begin holiday season shopping deals between October 6-8th, which is several days sooner than in past years, and will also follow in Walmarts shoes and offer new timelines with price matching. Target is known for being one of the best retail shopping stores for price matching as they counter off more than two dozen other major retail store pricing, which of course also applies to Target's website. 
This holiday shopping season, no matter which retail giant you favor with your long list of holiday gift items and essential needs, both truly are going out of their way for the ultimate shopping experience and customer savings.