Despite economic concerns, Target is planning to add 100,000 new hires this holiday season.
With the holiday season fast approaching, Target is moving forward with holiday plans to hire 100,000 seasonal workers. With a constantly fluctuating economy, price increases in all sectors, and kinks still being untangled with the supply chain, this may come as a surprise. Despite the current economic status, Target is working to ensure customers a seamless shopping experience.
Anticipating the needs of your customers is essential to any successful business. Target laid out their plans for their seasonal workers to not only be in retail stores, but also in their supply chain facilities. They are prepping to ensure stores are clean, stocked, and even rolling out savings deals as early as October. Whether you want to shop in-store or online, they are making it clear that they are prepared to deliver and keep the holiday season joyful and easy.
They even have a guide with tips for interviewing and how to best be prepared when applying for positions. Target seasonal employees, like year-round employees, can expect starting wages between $15 to $24 and also have access to many employee benefits. Seasonal work usually lasts from October through January.
However, if seasonal employees are wanting to stick around after the holiday season, there is often an opportunity for permanent employment after the holiday season. In the spirit of joy, Target is making the necessary efforts to not only ensure happy customers but happy employees too.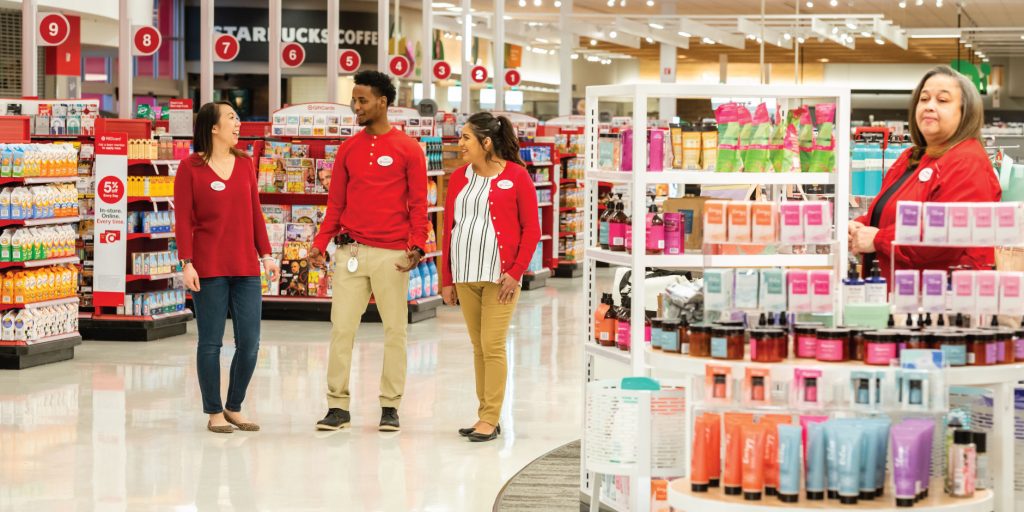 This is actually not unusual for Target though. Last year during the holiday season, they also hired approximately 100,000 seasonal employees. Mark Schindele, one of Target's chief store officers said "Our store teams continue to step up to serve our guests and communities when they're counting on us most, time and time again."
While other retailers, like Walmart's plan to only add 40,000-holiday workers, are opting out of hiring large seasonal teams, Target is sticking to its winning strategy. During the holiday season, having extra hands on deck has proven to be a key component to the success of its retail stores. While some retailers are still struggling to catch up to pre-pandemic numbers and sales projections, Target is holding firm and forging ahead.
With more than 1,900 retail stores, over 45 distribution centers, and 100,000 new holiday hires being added, Target is stepping into the future with confidence and determination. Whether you are looking to add to your resume and become part of the holiday team, or do some holiday shopping, Target is doing what is necessary to ensure joy across the board. It's nice to have a little consistency in the consistency-shifting sand. The future appears to be bright for the 100,000 seasonal employees being brought on by Target.