Beginning on October 1, 2022, Walmart will launch curbside returns as well as a pick-up at-home return option in addition to extending the return window on all purchases done in October to January 31, 2023.
Of the more than 80% of customers planning on doing their holiday shopping at Walmart this year, it is due to the higher-than-ever planned rollbacks on prices. With the increase in the cost of living with the recent inflation, Walmart customers are looking forward to incredible prices on gifts and their everyday shopping needs to save money. Walmart customers not only can experience more savings this holiday shopping season but more convenience online and in stores with their purchases and now returns.
Effective October 1, of this year, Walmart+ members can expect new savings, gift assortments, and new services including curbside returns and return pickups, according to PYMNTS. Purchases made at Walmart on or after October 1st will be allowed to be returned through January 31, 2023, and this extended window for these returns does include marketplace items and electronics.
Walmart is focused on making the returns experience more convenient and easier with three expanded new options that will save Walmart customers time during the busiest time of the year. Starting in October, Walmart+ members and Walmart customers can take advantage of these new options to return purchases with their holiday guarantee, curbside returns, and pick-up-from-home returns. 
With the Walmart holiday guarantee, customers can shop earlier this holiday shopping season and no longer have any stress around the timeline to return any of these holiday purchases with the extended timeline of returns from October 1, 2022, through January 31, 2023. Walmart is also adding curbside returns knowing life can be fast-paced and time is precious to customers and their families. Curbside returns at allow customers to return items from the safety and comfort of their vehicles while picking up their shopping essentials.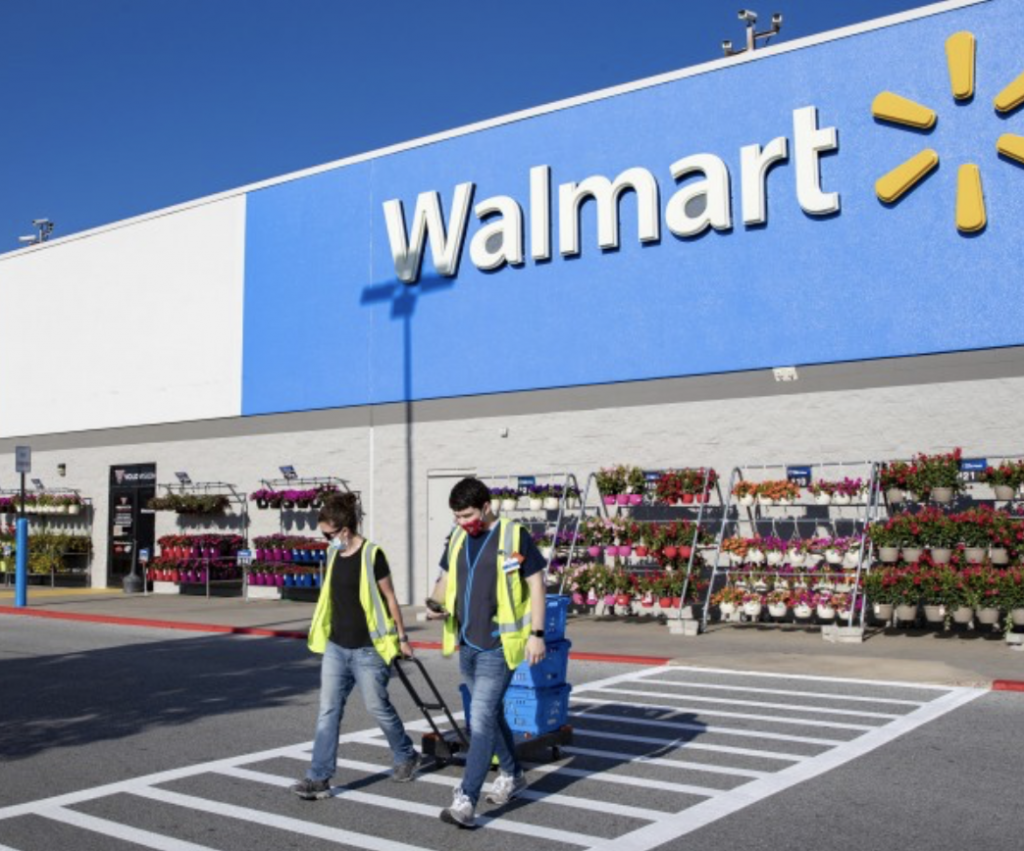 The retail behemoth is also expanding to complete return pickup from the homes of Walmart+ members this holiday shopping season. For Walmart+ members at select store locations, there will be a new option to have returns picked right up at their doorstep. The return-from-home pickup process will be as easy as utilizing the Walmart app to initiate the return and a handy, dandy delivery driver will pick it up at your residence for you. 
The retail titan is ready to make this the best and most affordable holiday shopping season by offering better value and more convenience than ever before. The majority of Walmart customers will start their research for the hot holiday items to be purchased beginning in October and the retailer is digging in to be prepared and ahead of the game. The company wants its customers to have an exceptional experience not only with purchases but now with its three new ways to return items. 
Walmart's curbside returns, return pickups from home, and holiday guarantee options are set to fully launch in participating stores on October 1st and will continue to spread out to more store locations in the following months as they work through test pilots of the programs. In addition to these three new options, Walmart customers can still return purchases by mail or in-store.