Walmart is revamping its app to include features like a digital fitting room experience and support for payment with EBT and SNAP cards.
Halloween is just around the corner, and holiday shopping will follow closely on its heels. This time of year can be highly stressful for many families as they try to fight crowds and traffic to score the best gifts. However, this year there is good news for weary shoppers. Walmart just announced some changes that will help make your shopping experience a whole lot easier.
Over the years, the retail giant has worked hard to capture the corner of the holiday shopping market. They set the standard for Black Friday shopping and revolutionized online ordering. Now, they are making drastic changes to their app – all designed to improve user experience.
In a recent press release, Walmart provided details about these sweeping changes. A few general updates provide a more personalized and enjoyable online shopping experience. Among them is the addition of an EBT and SNAP filter, which will only show eligible items and prevent disappointment at checkout.
Another unique feature that got added is a tool called "Choose Your Own Model." It allows shoppers to choose a "model" that most closely represents their body type. You can style it with various clothing items to see what looks best – without stepping foot in a dressing room. The new styling tool also provides suggestions on different ways to accessorize your new look.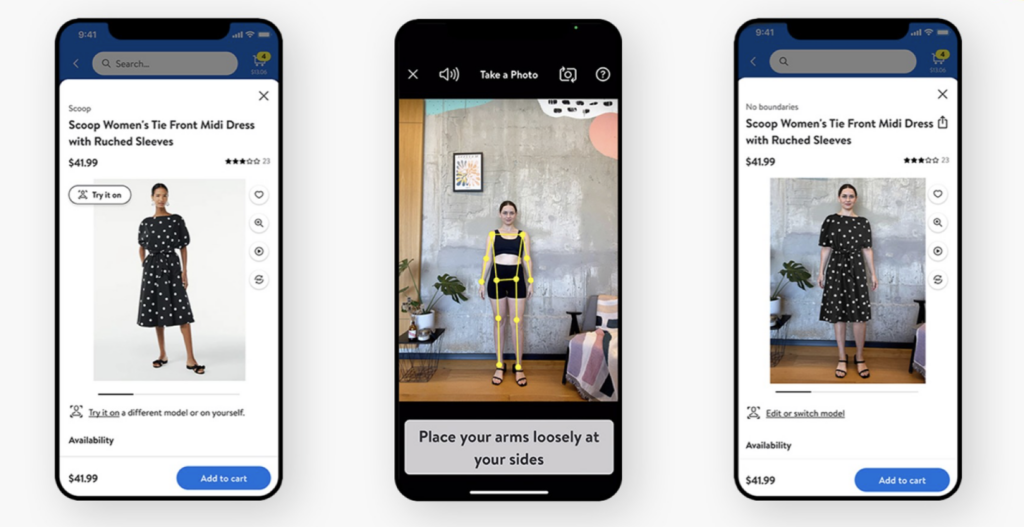 Perhaps the most relevant updates for this time of year are the updates to wish list functionality. Some details about just what those updates entailed got included in the press release. But they were a little vague.
According to reporting by The U.S. Sun, the update "…allows customers to start their registry with ease by selecting from a list of the most popular and wanted items on our wedding or baby registries; and Scan to Add, a new feature rolling out to customers soon. " Gift lists and registries will now also include some exciting new features. Some of these are sections for coming soon, new recommendations, and available online-only items.
And while adults love wish lists, the biggest fans of wish-list building are the littlest shoppers. Thankfully, the latest updates Walmart made also bring good news to them. Due to the updates, even the youngest kids in your family can easily create their wish lists by "hearing" items and send their lists to family members.
The changes Walmart is rolling out to its app ensure it maintains its industry-leading status. The press release states: "The throughline of all these enhancements is taking the guesswork out of online shopping so customers can shop with ease and confidence, empowering them to make decisions that are just right for them."
And with all the upheaval in shopping over the last few years, customers will surely appreciate the effort. Consumers have gotten used to changes such as online ordering, curbside pickup, and delivery. Any changes designed to streamline and enhance the new shopping norm is welcome news.
If you are a fan of Walmart but have not downloaded the app yet, now is the perfect time to try it out. You may find the changes are what you need to avoid holiday crowds.
---