Walmart is planning to incorporate more robots into its warehouses in the coming years, embracing automation to streamline and increase both production and overall profit.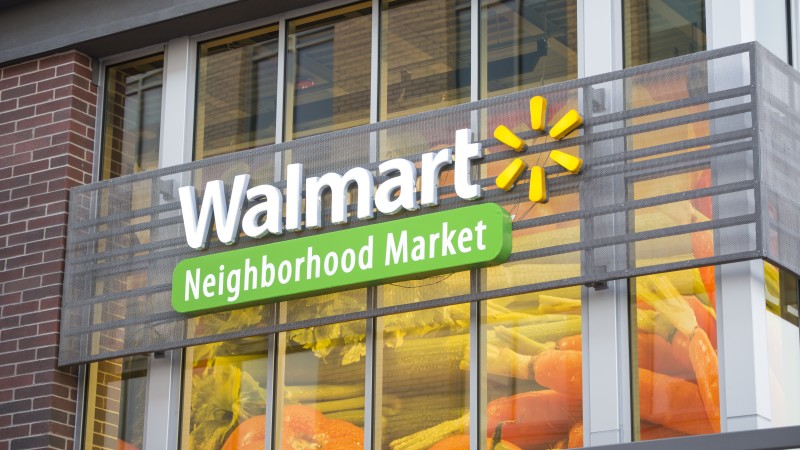 Walmart plans to boost profits by investing in warehouse robots and mechanical claws to improve efficiency. The big box retailer showcased the cost-reducing technology at a distribution center in Brooksville, Florida. CEO Doug McMillon gave investors a tour of the facility, saying two-thirds of its stores will incorporate automation in the next three years.
Automation and robotics are part of a broader plan to increase profits at Walmart. McMillon expects the company's revenue to grow by four percent yearly. Although it's a slower rate than the pandemic-fueled years, the figure is still higher than expected. The retailer plans to expand advertising, fulfillment services, and last-mile delivery.
"We're now in a phase that is less about scaling store pickup and delivery, e-commerce assortment, and e-commerce fulfillment center square footage," McMillon said via CNBC. Instead, Walmart will focus on execution and operating margin improvement. But the shift to automation is not without consequences. The company, which employs about 1.6 million people, may have to render some roles obsolete.
This was already evident during the investor tour at the Walmart Brooksville facility. Only a few (if any) employees at the distribution center, although no one had lost their jobs. Additionally, Executive Vice President of Supply Chain Operations David Guggina assured staff that automation was about "increasing capacity, not cutting jobs."
Guggina also noted that employee turnover dropped since strenuous physical work has been automated. However, he declined to share specific data. Supporting the sentiment, McMillon believes the workforce size will remain constant. However, as fewer people will be needed to offload trucks, these workers will be moved to new positions like delivery.
Despite its promise to retain employees, Walmart recently retrenched workers at e-commerce facilities across the United States. But the job cuts were not due to automation. According to McMillon, the layoffs resulted from a surge in online pandemic-driven sales. When the demand died down, the company realized it had too many people on staff.
As Walmart plans to expand its automation, some workers have already adjusted their daily routines. Jose Molin, who started work at the Brooksville distribution center in 1995, shared his experience during the investor tour. He detailed how taking inventory was carried out manually with a pen and paper. Molin also explained that lifting heavy boxes with a pallet jack and operating a forklift was tiring.
Now, Molina is tasked with monitoring robots that unload the trucks. His job is to intervene if they run into any problems. Scanners take inventory, so there's no need to make manual notes. The long-time Walmart employee explained that he's no longer exhausted at the end of the day, which gives him time to coach soccer at a local high school.
The use of robots in Walmart's warehouses is not new. In 2020, the company unveiled a 20,000-square-foot automated fulfillment center that uses the Alphabot robot to retrieve items from shelves and assemble online grocery orders. The system uses human and robot skills to improve the speed and accuracy of orders.
But the use of warehouse robots has its challenges. Walmart's 2017 investment in Bossa Nova, a robotics company that developed shelf-scanning robots, went quiet since the acquisition. In 2020, the retailer ended its contract with the company as humans could do the job just as well.
---