Walmart added a featured products tab to its website, a small change that experts say makes it better to navigate than Amazon's.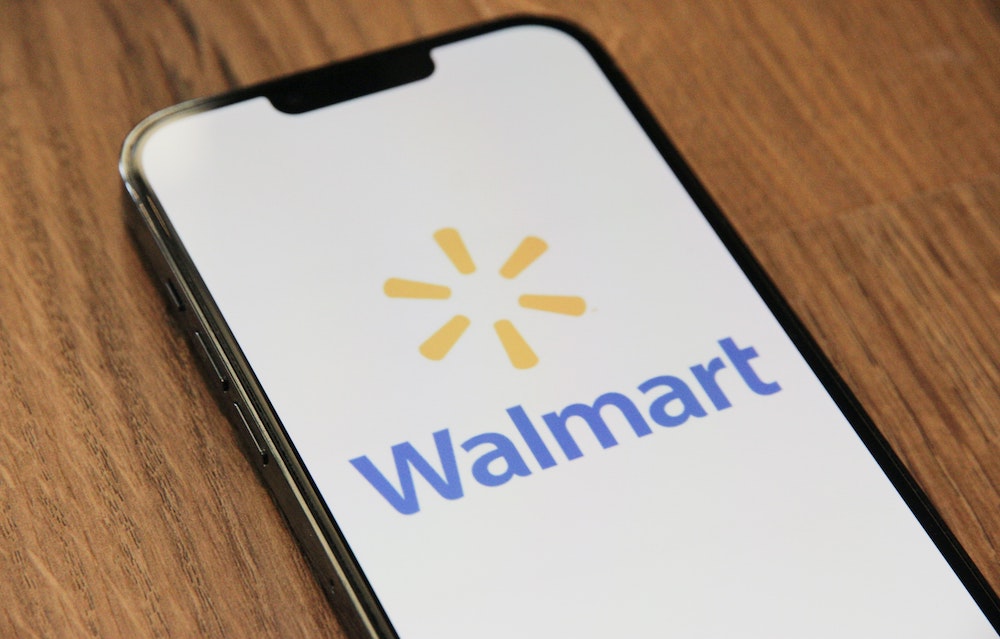 Walmart–the store that Paris Hilton thought sold walls in the early 2000s–has climbed itself out of being known as a low class hangout to a trillion-dollar, world-class brand that sells fresh vegetables and organic food. And today, it was reported that Walmart's newest website is better to navigate than Amazon's. Those around when Paris uttered confusedly, "do they sell walls?" will completely understand this sentiment.
According to Tom's Guide, this week, Walmart recently upgraded its website with a small yet mighty tweak. It added a "featured products" tab. This new feature lets shoppers quickly locate items by searching by certain product categories, such as "Easter Food Prices" and "Buy Groceries Online."
The site also highlights what Walmart considers its best-selling items. Shoppers can quickly locate items and save time in the store. In addition, customers can compare prices to other stores like Amazon.
Walmart has come a long way from being simply an old-timey grocer in small towns across America. It's now an online powerhouse that offers customers both convenience and affordability — something Amazon has yet to match.
With the addition of its "featured products" tab, Walmart can now further cement its place in the online shopping market. It has the potential to make Walmart a more beloved brand among shoppers and help the company further outpace its competitors. All in all, it's yet another step in Walmart's ongoing quest to dominate the retail space.
Walmart's large tiles on the website resemble the social platform Instagram. Visually appealing and perfect for viewing on mobile devices, Walmart's newest update allows users to see what specials are happening and what sales are taking place. They can then easily navigate to categories that they are interested in.
This helps customers find the items they want in a much more efficient manner. It remains to be seen whether or not Walmart can establish itself as a go-to website for online shopping. With its wide selection of products, streamlined design, and modern features like "featured products" tab, it has the potential to become an eCommerce giant.
Only time will tell if Walmart's update makes an impact and how it stands up against other retail giants, such as eBay. For now, customers can take advantage of the convenience and savings that come with this new website. With a few clicks, they can find what they need without having to bother with visiting physical stores or scrolling through countless search results. 
Walmart is proving to be an online shopping destination that customers can trust for their needs. It will remain to be seen if the company's focus on customer service and convenience will pay off in the long run. While there are still some kinks to work out, it's clear that Walmart is working hard to make online shopping easier and more efficient for their customers.
However, Walmart still has some economic headwinds to contend with. The retail giant has reportedly shuttered many of its store locations and cut many jobs. This new website tweak is just one small part Walmart's attempt to bounce back, and bounce back big.
---