Walmart is laying off over 2,000 workers in online-order warehouses nationwide, affecting workers in Texas, Pennsylvania, Florida, and in New Jersey.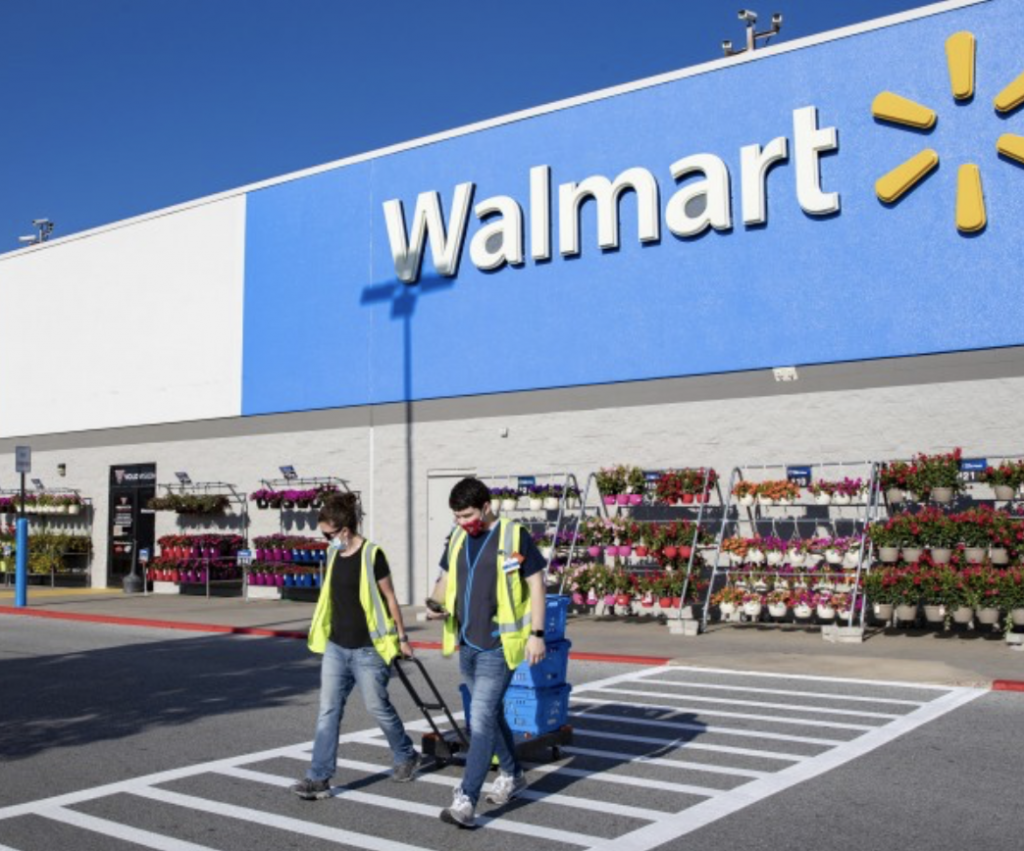 Just weeks ago, Walmart warned employees and customers alike that the year ahead was looking difficult amid looming financial struggles. Now the retail giant is laying off over 2,000 workers in online-order warehouses nationwide, in one of the biggest layoffs in Walmart's history. Over 1,000 of those job cuts will come from Texas, with another 600 in Pennsylvania, 500 in Florida, and 200 in New Jersey, primarily comprised of evening and weekend shift workers.
Walmart has stated that the layoffs are simply adjustments they're making to better meet customers' needs, but with the economic future looking dim for much of the country, Walmart is more than likely cutting corners to save potential lost profits. A Walmart spokesperson also said that layoffs are never taken lightly at the company and that they're assisting affected employees with other career options and openings at other Walmart locations. Nevertheless, the company hasn't indicated whether this is the beginning or the end of the widespread layoffs that have recently struck not only Walmart but dozens of other large companies across the country.
According to CNN Business, Walmart is projecting slower profit growth this year. Although it recently cut employees, it's attempting to retain its existing worker base by upping its average minimum wage from $12 to $14. With the recent layoffs, though, some employees might be hedging their bets or looking for employment elsewhere to guard against more potential layoffs. In most U.S. cities, $14 an hour, even full-time, isn't enough to pay for basic necessities like rent and food, leading many retail workers to look for other opportunities.
Unlike many other grocery and retail stores, Walmart has done its best to keep prices steady in a year of record inflation. Much of Walmart's consumer base value the store for its consistently low prices; Walmart is attempting to ride out a year of lower sales and profits to hold onto its existing consumer base. Though 2,000 jobs are a lot of jobs, it's not nearly the size of the layoffs at companies like Amazon, who's laid off 30,000 people since the beginning of the year.
While Walmart's overall profits might shrink in the next year or so, its consumer base might grow as well, as more and more Americans turn to more budget-friendly grocery and shopping options. It's hard to beat Walmart's grocery prices, especially their Great Value products. In an economy where many shoppers are prioritizing low prices over higher quality, Walmart may just become the preferred grocery option.
Walmart hasn't announced any additional layoffs, but only time will tell what the rest of this economically tumultuous year holds for the company. With inflation still rising and fears of a recession or another market crash on the horizon, companies across the country are battening down the hatches and preparing for even tougher financial times ahead. Walmart and other large companies will likely weather the storm, but the future is less clear for small businesses and for the American retail workforce.
---