Frontier Airlines' unlimited travel pass, which can be used for international and domestic flights, can be bought directly from the airline's website for the sale price of $699.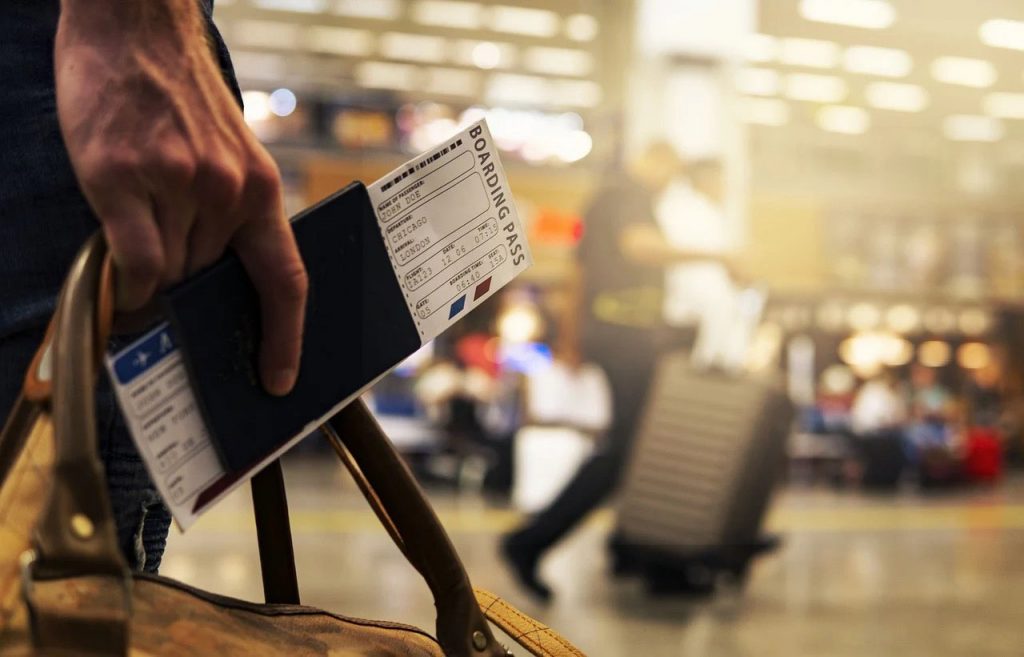 Frontier Airlines recently launched an unlimited travel pass for the summer months. The deal allows people to travel as often as they want anywhere the airline goes. Last week, the air carrier dropped the price from $ 999 to $699 and expanded the promotion by three weeks. Along with unlimited flights, folks also get access to domestic and international destinations.
Speaking about the unlimited offer, Vice President of Marketing at Frontier Airlines Tyri Squyres said the airline is thrilled to offer its GoWild! All-You-Can-Fly Pass to its valued members. "This is an exciting opportunity to begin using your pass benefits and start planning to visit a wide variety of U.S. and international destinations," he said via USA Today.
The unlimited travel GoWild! All-You-Can-Fly Pass also features a few other benefits. This includes travel miles that don't expire, confirmed bookings the day before departure for domestic flights, and confirmation 10 days before international travel. The offer is valid till September 30, according to Frontier Airlines' website.
It's worth noting that the unlimited flight pass comes with a few stipulations. This includes a one-cent airfare charge for each flight, along with applicable taxes, fees, and costs. Extras, like baggage and seat selection, have to be purchased separately. So travelers should read the fine print carefully before signing up for a membership.
Several blackout dates apply, including the Memorial Day and Independence Day weekends. The unlimited travel pass is not eligible to earn miles or status on flight books during these dates. Additionally, the subscription is set to automatically renew unless a pass holder cancels it. Frontier Airlines is also offering deals to Discount Den members.
Frontier's unlimited travel pass comes as Alaska Airlines introduced a flight subscription pass in 2022. According to Travel+Leisure, the offer allowed members to book "six, 12, or 24 roundtrip flights" each year at a fixed monthly rate. The deal initially applied to West Coast trips only, but the airline later expanded the promotion to Salt Lake City.
Summer is the best time for travel in the United States, with many people taking advantage of the warmer weather and longer days to explore the country. Some popular destinations include coastal regions like California, Florida, and the East Coast. National parks like Yellowstone, Yosemite, and the Grand Canyon are also favorites with holidaymakers.
With so many places to visit, an unlimited travel pass is essential. Summer is also a great time to explore the beauty and diversity of Europe, with its vibrant cities, charming villages, stunning coastlines, and rich cultural heritage. Paris is known for its romantic atmosphere, iconic landmarks like the Eiffel Tower and Notre Dame Cathedral, world-class museums, and charming cafes and gardens.
Barcelona, Spain, is also appealing due to the region's Mediterranean climate, beaches, colorful architecture, and vibrant nightlife. The picturesque Amalfi Coast in southern Italy offers stunning views of the sea, rugged cliffs, and charming villages. It's a popular summer destination for those looking for relaxation and natural beauty, making an unlimited travel pass an excellent investment.
The Greek Islands also offer a unique blend of ancient history, idyllic beaches, and delicious cuisine for those seeking a holiday away from home. But sometimes, exploring the natural beauty at home is a good idea before venturing into the world. Fortunately, Frontier Airlines' unlimited travel pass covers all your travel preferences.
---