The must-see sites when visiting Mexico include Cobá, Quintana Roo, Ek Balam, Yucatán, and Edzná, Campeche.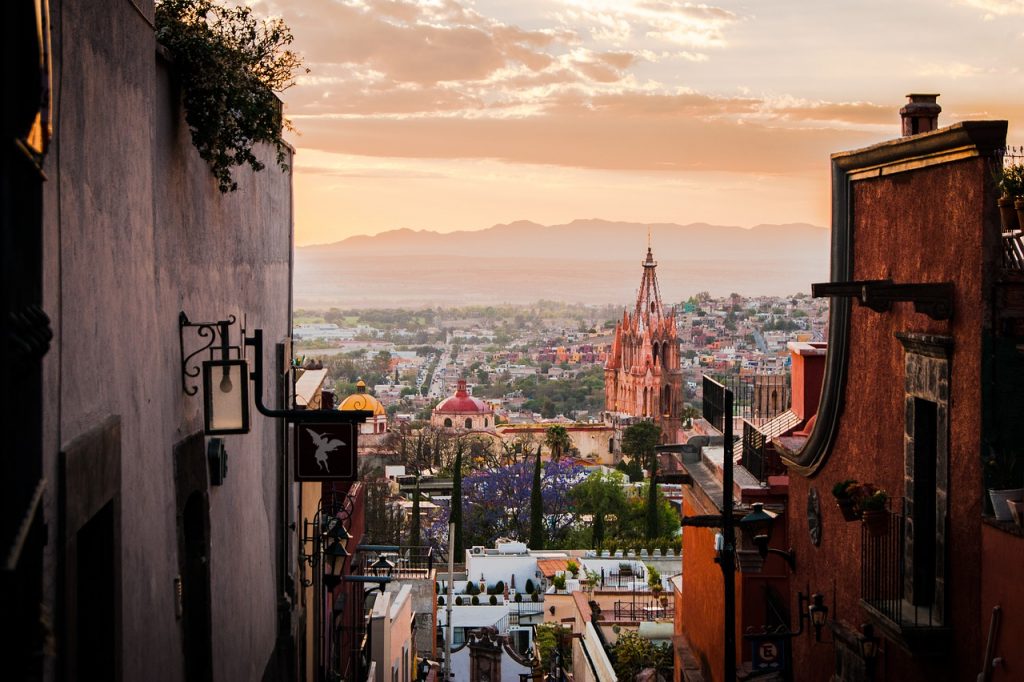 No vacation to Mexico is complete without visiting some of the country's amazing Mesoamerican ruins, but the most popular ones, such as Chichen Itza, are often so crowded that it ruins the mystical vibe. Fortunately, Mexico is full of fascinating archaeological sites that are not swamped with tourists. Here are eight of the country's best hidden archaeological gems to check out on your next trek south of the border.
According to CNN, Cobá, Quintana Roo, is actually more impressive than the nearby—and far more crowded—ruins in Tulum Mexico. Easily accessible from Cancun or the Riviera Maya, a visit to Cobá leaves you feeling like a real explorer as you walk on the same stone paths Mayan rulers once used. Be prepared to hold back vegetation and see some pyramids that have yet to be fully excavated.
Ek Balam, Yucatán is just 43 miles from Chichen Itza, but it's far enough to keep the day crowds from Cancun away. You will be awed by the extraordinarily detailed carvings on the White House of Reading (Casa Blanca de la Lectura) and the detailed paintings inside a ruler's tomb that date back to around 800 AD. It's a fraction of the cost of visiting Chichen Itza, as adult admission is just $5 (compared to $31 at Chichen Itza).
Mayapán, Yucatán is still a mostly unknown archaeological site in Mexico, so it's an ideal place to escape from other tourists. Located about 30 miles southeast of Merida, Mayapán was home to about 17,000 people during its peak period between 1220 and 1440. It's sprawling acres surround a grand pyramid that visitors are allowed to climb.
Edzná, Campeche is hard to find, even on search engines, but it is well worth the trek to view its remarkably preserved pyramids and temples. Located about 34 miles southeast of the city of Campeche, Mexico, it once housed up to 25,000 people who remained through the 1400s. Over ten square miles of buildings and stelae await you, including the five-story Gran Acropolis pyramid and the remains of a complex water management system.
Also in Campeche, Calakmul was one of the most powerful kingdoms in Mexico during the Mayan Classic period between 250-900 AD. More than a million people once lived in this area only 22 miles from Guatemala, but now it's practically buried within 2,792 miles of protected jungle land. The UNESCO World Heritage site's biggest pyramids sit atop two hills, and seeing them is an unforgettable experience.
Yaxchilán, Chiapas was an important Mayan riverfront city on the border between Mexico and Guatemala. It's perhaps best known for its detailed limestone lintel carvings and sculptures depicting the area's history and rulers. Combine a visit with a trip to nearby Bonampak, famous for vivid tomb paintings that have remained intact for centuries.
Cañada de la Virgen, Guanajuato housed the Otomi and other ethnic groups in ancient Mexico. It was abandoned around 1050, but not officially excavated until 2002. It is difficult to gain access because it is surrounded by private lands, but it holds many archaeological treasures including seven pyramidal structures, sunken patios, a ball court, and a 1-kilometer stretch of roadway.
Last, but perhaps most intriguing, Guachimontones, Jalisco features a unique collection of circular pyramids that predate other Mayan and Aztec structures. Excavation only began about 20 years ago, so many structures are still covered in vegetation or buried under dirt. It is an easy day trip from Guadalajara or Tequila, and admission is only 50 pesos (around $3).
---