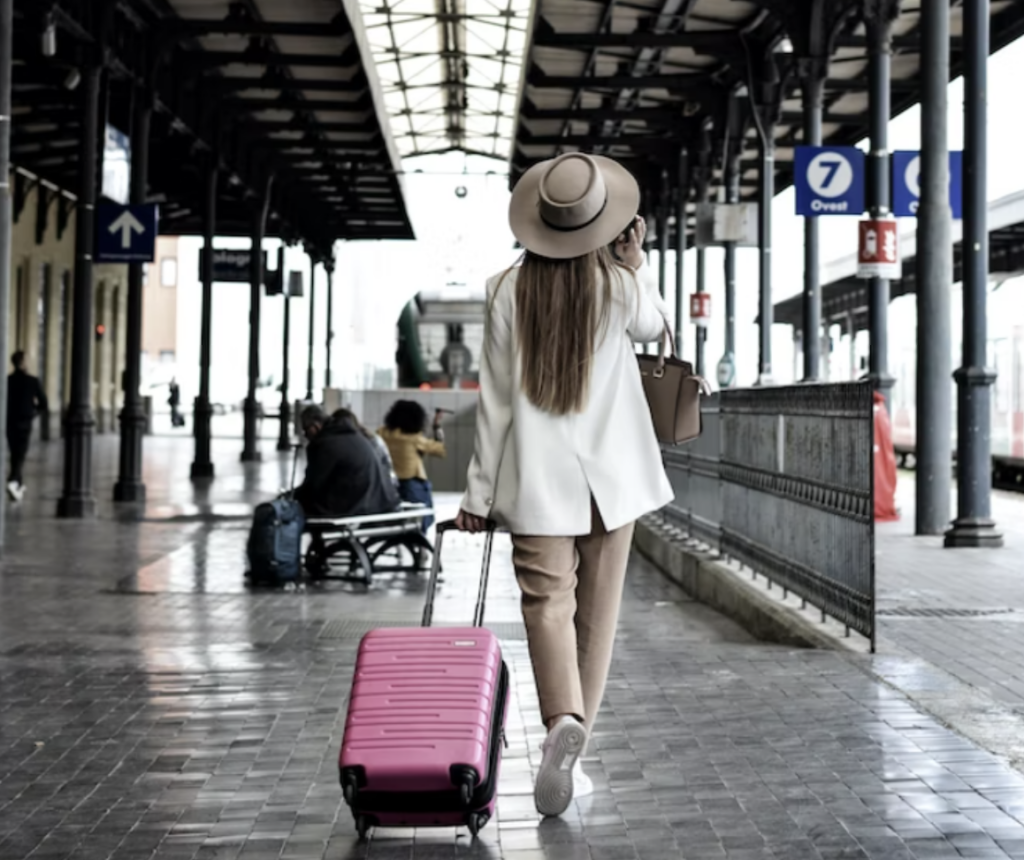 The post-pandemic return to travel made 2022 a turbulent year for travelers and the industry as a whole. Even though many are still fulfilling their urges for "revenge travel," others are just ready to begin exploring again. Huffpost compiled a list of popular places to travel in 2023, and though few of us have quite that many vacation days, choosing one or two of these destinations is a great place to start planning your next getaway.
Europe Continues To Be A Favorite
Europe is on many people's travel bucket lists and will always be one of the most popular places to travel. Hit locations predicted for 2023 include the beautiful island of Cyprus. More affordable than the typical Mediterranean hotspots of Mykonos and Santorini, Cyprus has the same beautiful combination of seaside charm and rustic mountain landscapes.
Crete, another gorgeous island with stunning beaches and undeniable charm, is an excellent next destination after Cyprus. Continue your Mediterranean tour by spending a few days in Malta, a popular place to travel for those in the know about Europe's hidden gems. This cultural melting pot is part of an archipelago that hosts three UNESCO World Heritage sites.
Montenegro, Croatia, And Georgia Are The New European Hot Spots
Montenegro, Croatia, and Georgia are three locations becoming popular places to travel in Central Europe. Montenegro boasts beautiful beaches along the Adriatic Sea and is just a short drive from Dubrovnik in Croatia. The birthplace of famed explorer Marco Polo, Croatia is an affordable destination for anyone seeking turquoise seas, mountain views, and visa-free travel.
Georgia—the country, not the state—is another 2023 selection for affordable and popular places to travel. A little off the beaten tourism path, Georgia boasts delicious cuisine and stunning old-Europe landscapes. Head north for two more predicted popular destinations: Oslo, Norway, and Reykjavik, Iceland, and be sure to schedule your trip so you can see the Northern Lights.
Thailand Has Become A Favorite For Foodies
Asia boasts many popular places to travel, and you really cannot go wrong with any of them, especially if you love Asian cuisine. Hong Kong is an exciting destination for city lovers as it continues to expand post-Covid access. Japan is another breathtaking Asian destination for 2023, especially when you take the bullet train out of Tokyo to lesser-known cities like Fukushima, Ishinomaki, Morioka, and Sendai.
Two locales in Thailand made the 2023 popular places to travel in Asia: the capital city of Bangkok and the lesser-known but gorgeous island of Ko Pha-ngan. The island is home to the famous all-night Full Moon Party and its Thong Sala Night Market has some of the most experimental Thai cuisine around. Bangkok is a foodie mecca, with everything from amazing street food vendors to top-notch luxury hotels and restaurants.
Costa Rica, Peru, And Colombia Are Foodie-Favorite Destinations, Too!
Popular places to travel in South America include Costa Rica and Lima, Peru. Both locales are known for their stunning landscapes, national parks, cultural experiences, and relatively affordable airfare. Medellín, Colombia, is another of the world's foodie meccas where your travel dollars go further and it's only a four-hour flight from Florida.
Two Middle Eastern destinations are on travel experts' radars as burgeoning popular places to travel. Cairo, Egypt, is opening its long-anticipated Grand Egyptian Museum in 2023, and the Giza pyramids are just a one-hour drive away. Turkey is increasing in popularity, as many U.S. airports offer direct flights to this richly historic locale.
Australia And New Zealand Boast Breathtaking Scenery
If you're up for a long flight from the U.S., consider a trip Down Under. Aotearoa-New Zealand boasts gorgeous scenery and a commitment to sustainable, inclusive, and Indigenous-friendly travel experiences. Sydney, Australia, is one of the most popular places to travel in the Southern Hemisphere for the same reasons, and will be hosting World Pride in February and March 2023.
The United States Has The Best Destinations For History Buffs
If your travel budget is keeping you closer to home this year, a few amazing United States destinations made the 2023 popular places to travel list. Drink in southern charm in Memphis, Tennessee, and be sure to visit the National Civil Rights Museum and other historic sites. Any journey west should include at least one of the following 2023 hot spots: Colorado, Las Vegas, and the beautiful wine country of San Luis Obispo County, California.
---