With travel back in full swing, National Geographic released its list of top destinations to visit in 2023, some of the best spots include the Scottish HIghlands, Alberta, Canada, and Cairo, Egypt.
Now that travel is back, people are making up for time lost to the pandemic. While many know exactly where they want to go, others are simply ready to get away again and looking for inspiration. The global editors at National Geographic just published their 25 best travel destination ideas for 2023 and organized them into five neat categories: Community, Nature, Culture, Family, and Adventure.
Nat Geo describes their annual list of superlative destinations as "places filled with wonder, rewarding to travelers of all ages, and supportive of local communities and ecosystems." Environmental and cultural awareness frames many people's travel plans now. Voluntourism—travel where visitors contribute something to the community while on vacation—is also on the rise.
Community-focused locales for 2023 include Karpathos, Greece, located in the Dodecanese Islands, and the country of Laos, where a new high-speed train allows easy travel to all corners of this fascinating country. Ghana, Africa is also listed as a community-centric travel destination, especially for those interested in exploring the roots of Black heritage. Two North American destinations also made the list: Milwaukee, Wisconsin, for its breweries and cultural celebrations, and Alberta, Canada, with its focus on Indigenous tourism.
Nature-filled destinations that made the list include the Scottish Highlands, where breathtaking views form the background for a rewilding project restoring native plant life. Foodies and nature lovers will want to add Slovenia to their travel itineraries as it offers gastrotourism biking tours that visit cheesemakers, farms and vineyards. Botswana's wildlife corridors, Big Bend National Park's blend of nature and frontier history, and the Azores' thermal springs and whale-watching opportunities round out Nat Geo's nature-based suggestions.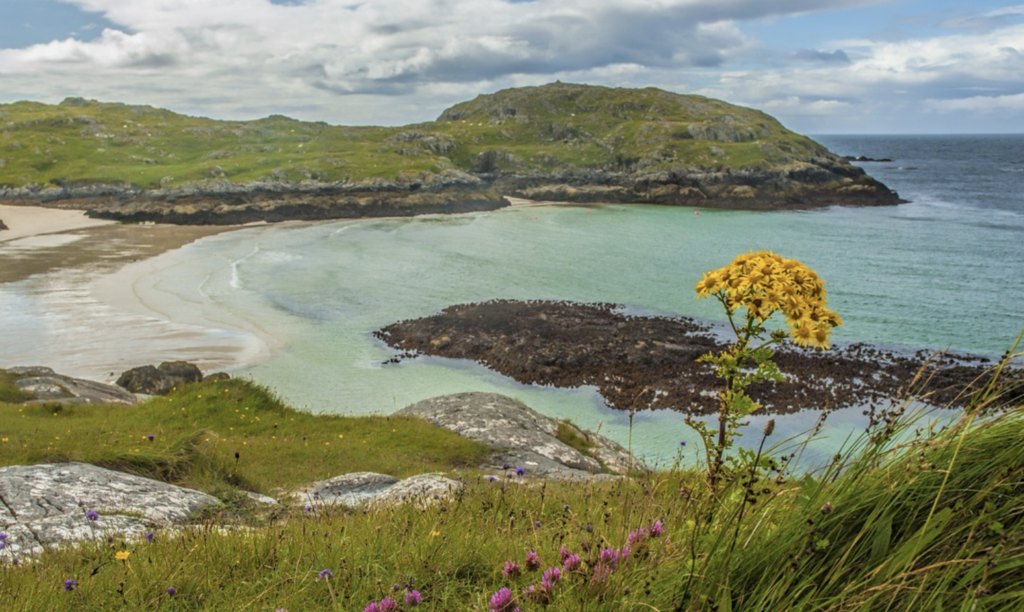 Cultural immersion is something that draws some people to new travel destinations. Two Asian locales are in this category: Busan, South Korea, and Henan Province, China. Busan is South Korea's second-largest city and hosts Asia's top film festival, while Henan Province is home to the Longmen Grottoes, a UNESCO World Heritage site that features one of the world's largest collections of stone statues.
Immerse in Egyptian culture when you visit King Tut's new home at Cairo's Grand Egyptian Museum and Luxor's Avenue of the Sphinxes. Italy's Appian Way is a drive through history, a revitalized Roman era "superhighway" that inspired the saying "All roads lead to Rome." The last culture-centric travel destination on the list is Charleston, South Carolina, full of historic homes, low country cuisine, and the acclaimed International African American Museum.
A family travel destination is one that holds treasures for visitors of all ages. San Francisco, California is still a great place for families to visit, with Fisherman Wharf's entertaining seals and Golden Gate Bridge views from Presidio Tunnel Tops. Manchester, England is a fun destination for soccer fans and Switzerland is another great European stop for lovers of chocolate, hiking, skiing, and trains.
Animal-loving families will enjoy birdwatching in beautiful, colorful Columbia or heading to the island nation of Trinidad & Tobago. These islands are home to one of the most important leatherback turtle rookeries in the world. After helping save the turtles, miles of golden sand and turquoise water provide families with plenty of snorkeling and watersport activities.
Adventure-minded travelers have multiple travel destination options on National Geographic's list of places to go. See sharks and manta rays in the protected waters of Revillagigedo National Park, Mexico, or trek to an isolated Inca site in Choquequirao, Peru. New Zealand, Austria, and the State of Utah also rank as top adventure destinations for 2023.
Wherever you plan to go, buy your airline tickets early. Due to several economic factors, it's no longer beneficial to wait for airfare prices to drop. In fact, you may risk losing your chance to go as airlines have been canceling flights with alarming frequency lately.
---