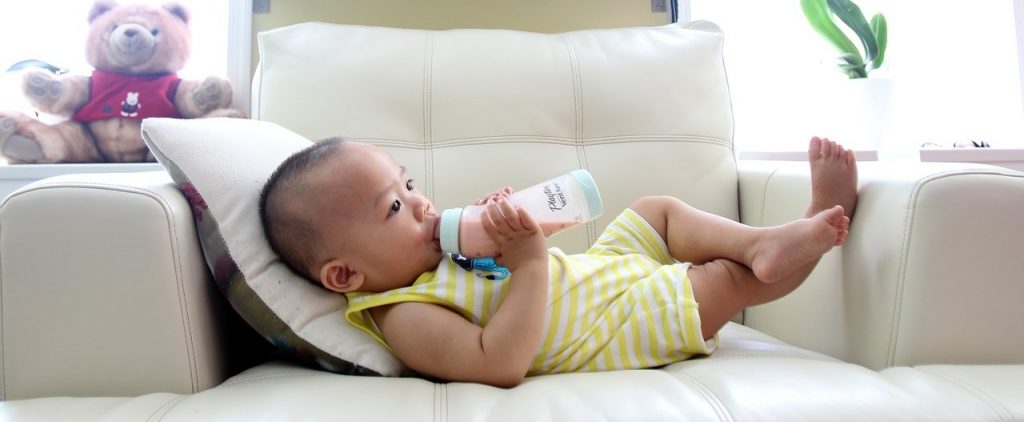 A toddler cups recall has been issued. The cups are made by Green Sprouts, which claims to be a maker of natural products. Despite the claim of natural products, at least three of their products contain a toxic amount of lead that could potentially lead to death.
Green Sprouts toddler cups recall has been issued due to the bottom base of the cups and bottles leading to lead exposure. Prolonged exposure to lead can lead to brain damage and even death. If you have the Green Sprouts brand in your home, listen up.
There are three different products involved in the latest toddler cups recall. The three cups include the six-ounce stainless steel sippy cup, the eight-ounce stainless steel straw bottle, and the six-ounce stainless steel sip and straw cup. A total of 10,500 units have been affected by this recall.
For customers who find themselves in ownership of one or more of the items included in the toddler cups recall, the company is offering a full refund. You could receive money back or store credit. The company is also working to contact known customers directly to inform them of the recall.
The three cups included in the toddler cups recall were sold at Whole Foods, Buy Buy Baby, and online through Amazon and Bed Bath & Beyond. The units involved were sold from January 2020 to September 2022. VINs can be found here to confirm if you have one of the cups affected.
As of now, there have been no reported injuries from the items involved in this toddler cups recall. Though this is good news, there is still potential for lead exposure. The cups should be taken away from the child using them.
Green Sprouts, the maker of the products involved in the toddler cups recall, is self-proclaimed as natural. The company claims to use products from materials that are safer for children. The company makes a range of baby products, including but not limited to bibs, swimwear, dishware, nail clippers, combs, and brushes.
Becky Cannon founded the company in the early 80s. Becky claims to have been living naturally and holistically for over 40 years. Health and safety are stated as a top priority on the company website, but the latest toddler cups recall may say otherwise.
Although the company claims to source natural products whenever it can, apparently, this is not always the case. The toddler cups recall may be a one-time ordeal or a case where a natural material could not be used, but that is unclear. Despite claims for being natural and exceeding safety testing, a recall for a product the company makes has been issued, and it makes one wonder how clean and natural other products may be. 
Many companies often claim to be natural and only use clean ingredients when that is not actually the truth. Sometimes it only takes a simple glance at the ingredient label on a product to find out that there are unnecessary ingredients in the products. The latest toddler cups recall shows that no matter what a company claims, there may still be a risk of potential exposure to harmful ingredients.
---