Thinx Underwear, the sustainable period underwear, has been met with a lawsuit that alleges that its products contain dangerous PFAS (forever chemicals).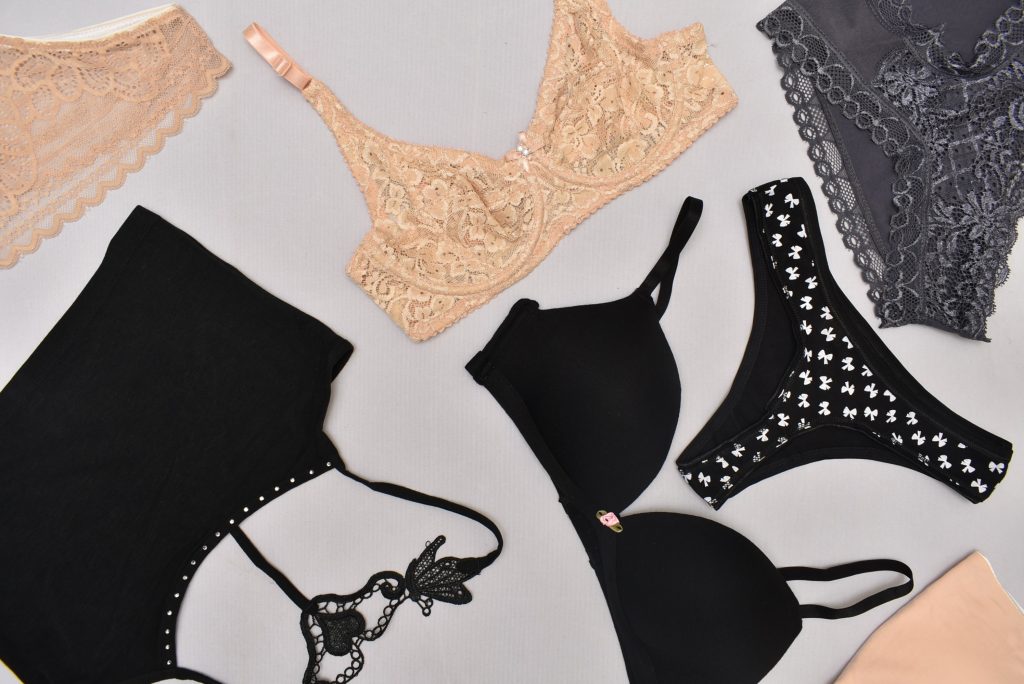 In another blow against women, aside from the "pink tax," the end of the right to choose, and the proliferation of diet culture, another popular hygiene product has been said to contain harmful chemicals that could cause cancer or other deadly diseases. However, a lawsuit against Thinx Underwear was recently settled with cloudy details.
According to NPR, Thinx Underwear, the revolutionary period panty that claims to be sustainable and a healthy choice for menstruation hygiene, has found itself in the crosshairs of legal trouble. However, it is unclear whether Thinx Underwear is guilty of what it was charged with.
The Thinx Underwear brand purports that it can act as a stand-alone maxi pad or be used with one to prevent leaks during a period. The company's marketing and advertising allude to sustainability, pro-health, and pro-diversity. Naturally, anyone buying the product would believe that the underwear would be safe and free of harmful products. According to this new lawsuit, it's not true. 
The lawsuit alleges that Thinx Underwear contains short-chain per-and polyfluoroalkyl substances (PFAS). These are human-made chemicals in many consumer and industrial products that do not easily break down and have been linked to adverse health effects.  
Because of the advertising and marketing that Thinx Underwear creates, the lawsuit purports that the company is guilty of fraud and deceptive marketing techniques. It goes on to clarify that because the company uses the words healthy and sustainable, most women would believe that it would be free of harmful chemicals. In addition, the company's website has an entire blog dedicated to women's health and other helpful information. It is not a wide leap to assume they would be safe. However, it's not a wide leap to assume that any other hygiene product is unsafe.
However, according to some reports, most sanitary pads and diapers contain harmful toxins that can be absorbed by the genitals. Therefore, the lawsuit is not against the fact that Thinx Underwear does have these toxic chemicals in them, it's that their marketing alludes to the fact that they were safe. But a reasonable person would probably assume anything coming in close contact with their bodies is safe. Not so.
Thinx Underwear is denying the allegations, however, and says that the chemical is not, nor has it ever been, part of the underwear's makeup. In addition, the company is saying it will continue to take extra measures to ensure that chemicals are not added to its products.
Thinx Underwear says that it is going to go through some changes to its marketing and production process. Consumer products are never immune to these types of class action lawsuits. Sometimes the lawsuit is justified, sometimes not. Let's remember that Walmart, CVS, and Walgreens have all been ordered to pay up in a mass settlement that names the brands as part of why an opioid pandemic exists in the U.S.
Reportedly, all companies must pay back the U.S. government for mishandling the country-wide crisis. This suit shows that even though a brand may not intentionally be harming its consumers, it cannot aid or abet in the harming thereof. Walmart is no stranger to lawsuits and has had some impactful ones, including a recent tragic shooting. Although Walmart was not directly responsible for the shooting, it was held culpable.
These examples show how all consumer products, like Thinx Underwear, need to be careful in presenting their brands and that you cannot assume that a product will be safe for you. However, lawyers representing the people are pushing for 100 percent transparency so that users have more knowledge at hand in order to make a decision. The same is true for every product or service. Class action lawsuits are not rare, and companies need to take care to ensure they are being honest. As consumers place trust in hygiene companies, it may be wise to be wary. Especially when it comes to products used on or near your body.
---