A new lawsuit filed against Mars Inc. alleges that it uses a DNA-altering toxic ingredient when making Skittles candy.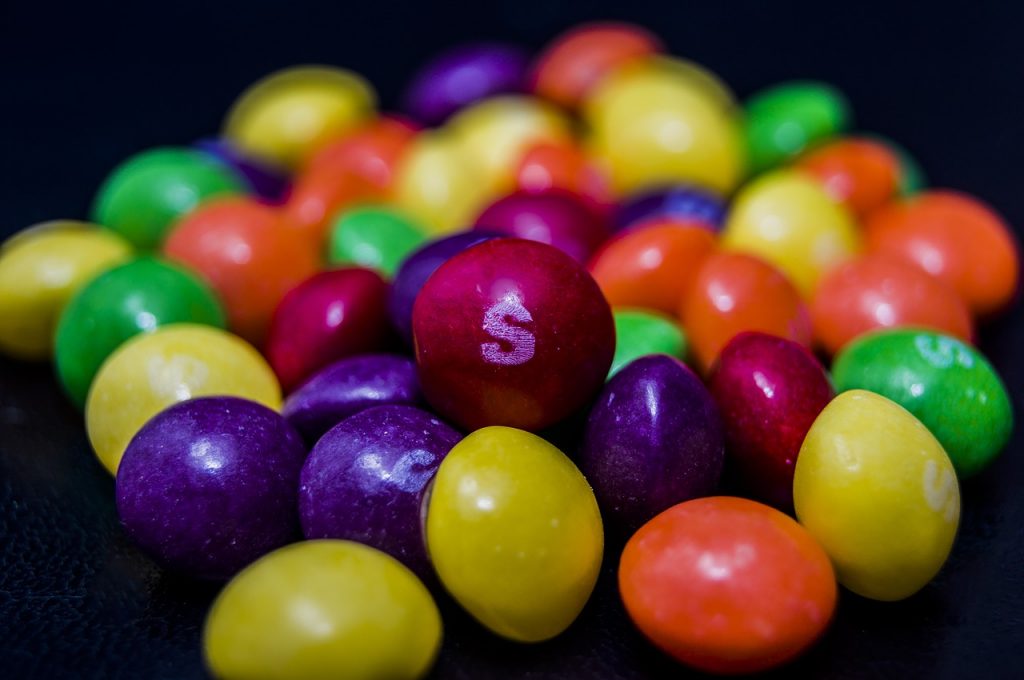 A lawsuit filed in California is taking aim at an iconic candy. The lawsuit alleges that Skittles contains a toxic ingredient that has the potential to alter human DNA. The class action suit is seeking an undisclosed amount in damages from Skittles producer Mars Inc.
Lawsuit filer Jenile Thames, detailed in her claim that Mars Inc. uses "heightened levels" of titanium dioxide as an ingredient in Skittles, as was first reported by NBC News. The lawsuit asserts that the levels measured in the candy were so high that the product is "unfit for human consumption." It goes on to point out that various European countries prohibit the use of titanium dioxide in food. Today pointed to the fact that the substance was banned for use in France in 2019. As of May, it has also been deemed unsafe to ingest by the European Food Safety Authority.
Moreover, the filing suggests that not only is the titanium dioxide found in Skittles harmful to the human body, but if consumed, it actually could have the propensity to alter human DNA. A portion of the lawsuit reads that ingesting Skittles puts one at "…heightened risk of a host of health effects for which they were unaware stemming from genotoxicity — the ability of a chemical substance to change DNA." The lawsuit cites evidence that titanium dioxide has been found to be able to pass through cell membranes. It also highlights that the substance is often found in paint, adhesives, roofing materials, ink, and other non-edible items.
Furthermore, the suit highlights Mars Inc's previous commitment to phasing out the substance in Skittles and other candies back in 2016 and emphasizes that the company has failed to do so. Back in 2016, the Center for Food Safety was urging Mars Inc. to speed up the phase-out of titanium dioxide in its candies.
In response to the allegations, Mars Inc. has maintained that they manufacture Skittles and all their other candies with adherence to regulations put in place by the Food and Drug Administration. "While we do not comment on pending litigation, our use of titanium dioxide complies with FDA regulations," said a Mars Inc. spokesperson.
Despite Mars Inc.'s position within the ongoing litigation, the lawsuit filing demonstrates that Mars Inc. has not done enough to "to inform consumers of the implications of consuming the toxin." The filing concludes by referencing the numerous viable alternatives that Mars could be using in Skittles and its other candies in place of the purportedly dangerous titanium dioxide substance.
At this point, it is unclear when the case will be heard and when any official ruling will be made. That being said, given the evidence outlined in the case, it is scary to think that such a well-known candy company would knowingly sell a product containing a potentially harmful ingredient. It's even more concerning that the FDA has not revised its guidelines to adequately reflect the toxicity of titanium dioxide. This is especially true considering that countries overseas have already taken steps to permanently eradicate the use of the substance in foods altogether.