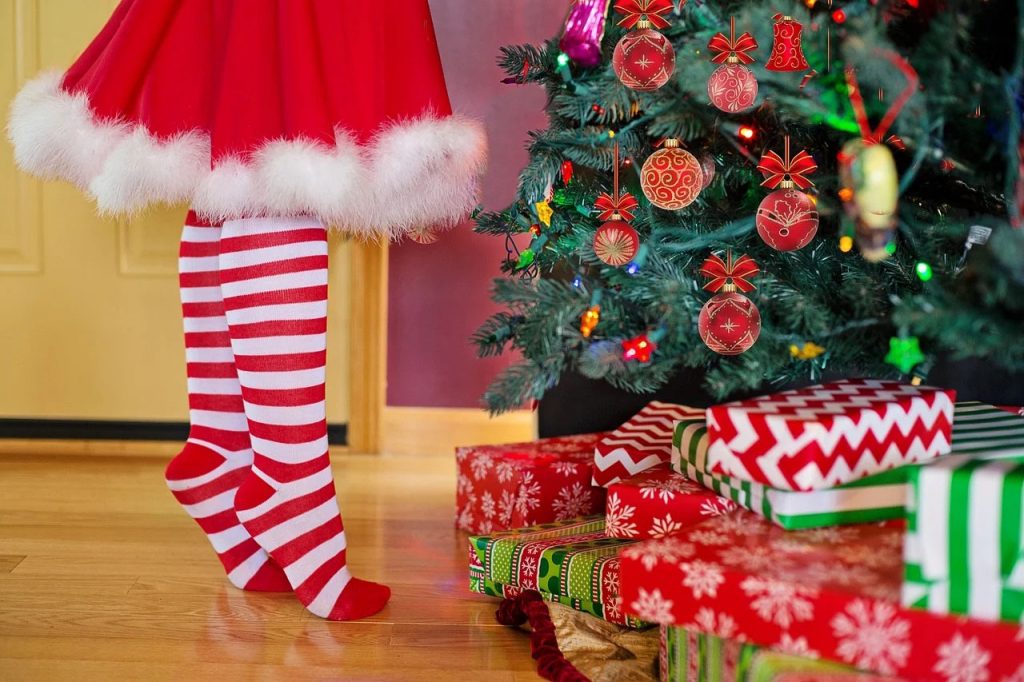 It's that special time of year now where things begin to get serious. There are decorations to go up, both inside the house and all around the yard. There are Christmas movies to watch by a warmly lit fireplace. There are gifts to wrap to put under the Christmas tree. There are Christmas parties and holiday get-togethers. And there is Secret Santa.
Secret Santa is a gift exchange that can take place between family members or even co-workers as a means to keep from making a larger dent in one's wallet. Mainly used for larger families or work offices, the set-up is simple. Those who wish to be included simply put their name in a hat. Then, one by one, those involved with Secret Santa will, yes, secretly pull a name. They won't tell anyone who they've chosen, hence the "secret" part of Secret Santa.
While this may seem similar to another Christmas tradition, the White Elephant, it actually is played more seriously than a White Elephant gifting. With a Secret Santa, you can learn more about the person you've chosen, research their likes and dislikes, and choose a gift that is well-suited for them. Typically, there is a price limit set, so those involved won't break the bank with their one gift.
We know it can sometimes be difficult trying to find that perfect Secret Santa item, so we thought we'd pitch in. These are by no means the final answer, but they are a good start and may help you further with ideas. We have set a $40 limit though most of our Secret Santa ideas will run under $30.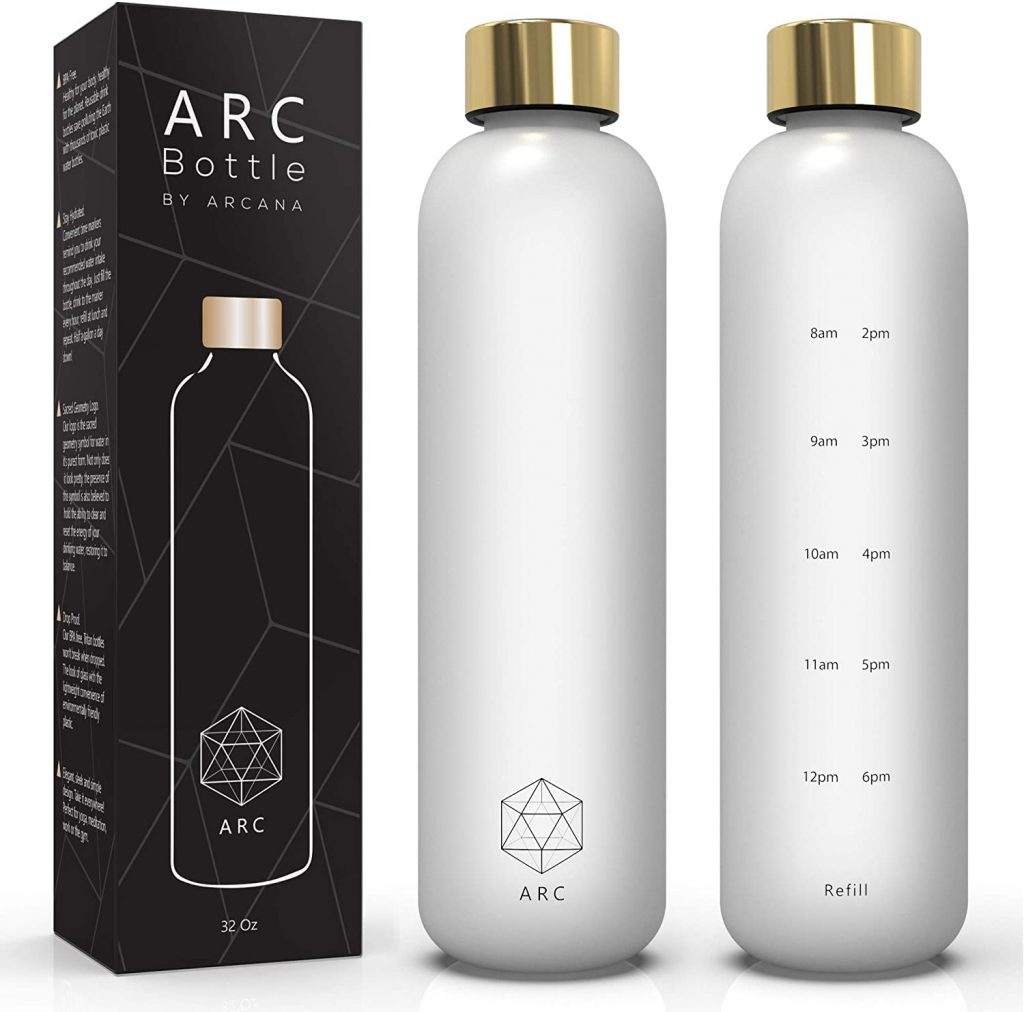 WHY IT'S A GREAT SECRET SANTA GIFT – Simply put, it's a reminder to stay hydrated. Many of you like to drink your recommended amount of water every day but sometimes may forget when and how much. With the Arc Bottle, you won't have that issue anymore.
The bottle, made of non-toxic frosted Tritan plastic, has convenient time markers to remind you to drink throughout the day. The process is simple – fill the bottle and drink to each marker every hour. At lunchtime, refill your bottle and finish it off throughout the afternoon. In total, you'll be putting down half a gallon a day. Perfect.
PRICE – $23.99 on Amazon.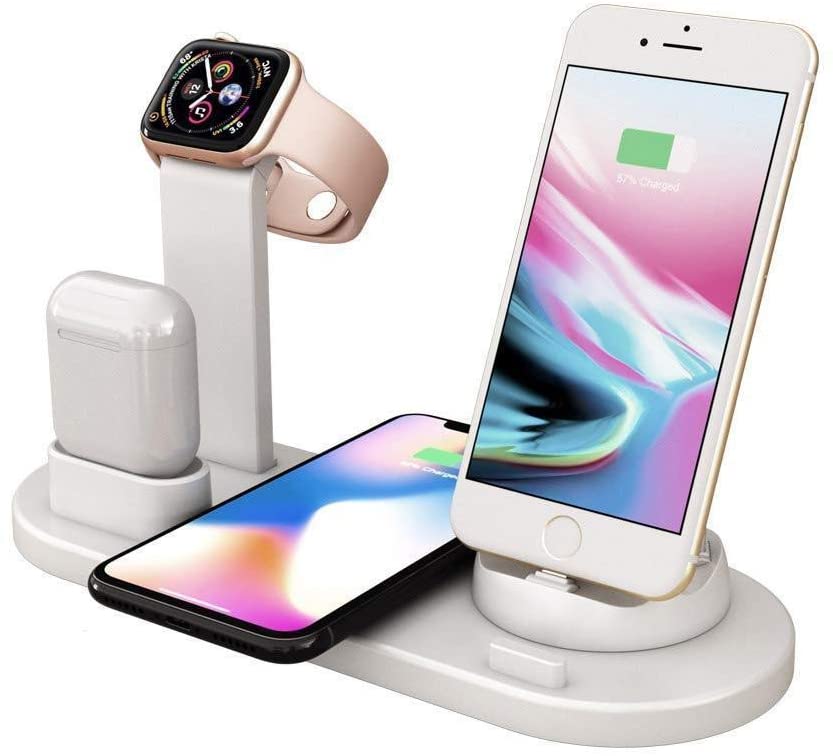 WHY IT'S A GREAT SECRET SANTA GIFT – We all have that family member or office pal who owns every tech gadget possible. Their workstations or homes are littered with charging cords and plugs and many times they can't even find them. So, why not Secret Santa them with a 4-in-1 Charging Dock Station?
This 4-in-1 is a fast-charging station that is built for all gadgets. You can charge your phone, your watch, and your earbuds. Built for both Apple and Android, you can charge by plugging your device in or charging wirelessly. No longer will they have clutter or search for plugs. This 4-in-1 offers an organized environment that is sure to please anyone.
PRICE – $36 on Amazon.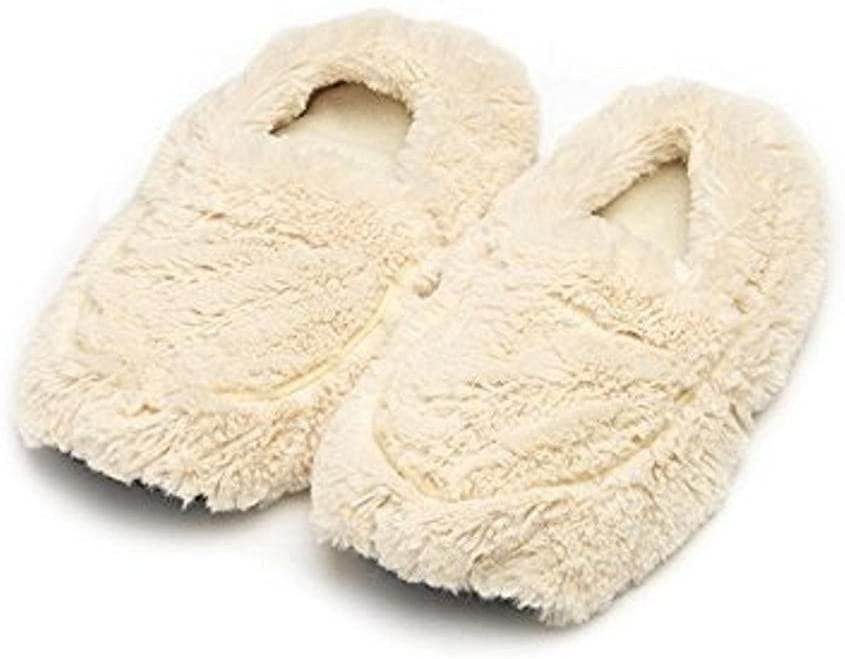 WHY IT'S A GREAT SECRET SANTA GIFT – It's a never-ending battle. Cold feet. Men, we hear it all the time from the ladies – "My feet are so cold." Well, now you can help them out with the Intelex Warmies Slippers.
While they look like normal fuzzy slippers, they do have one big difference from the norm. These you can put in a microwave to warm them up. Made with microwave-safe materials, simply slip them into the microwave, set them for a specific warm time (PLEASE READ THE DIRECTIONS FIRST), then take them out and slip them onto your cold tootsies. Ahhh, the warmth will surely make you smile. Better yet, the warmth will make your Secret Santa Warmies Slippers wearer happy.
PRICE – $19.99 on Amazon.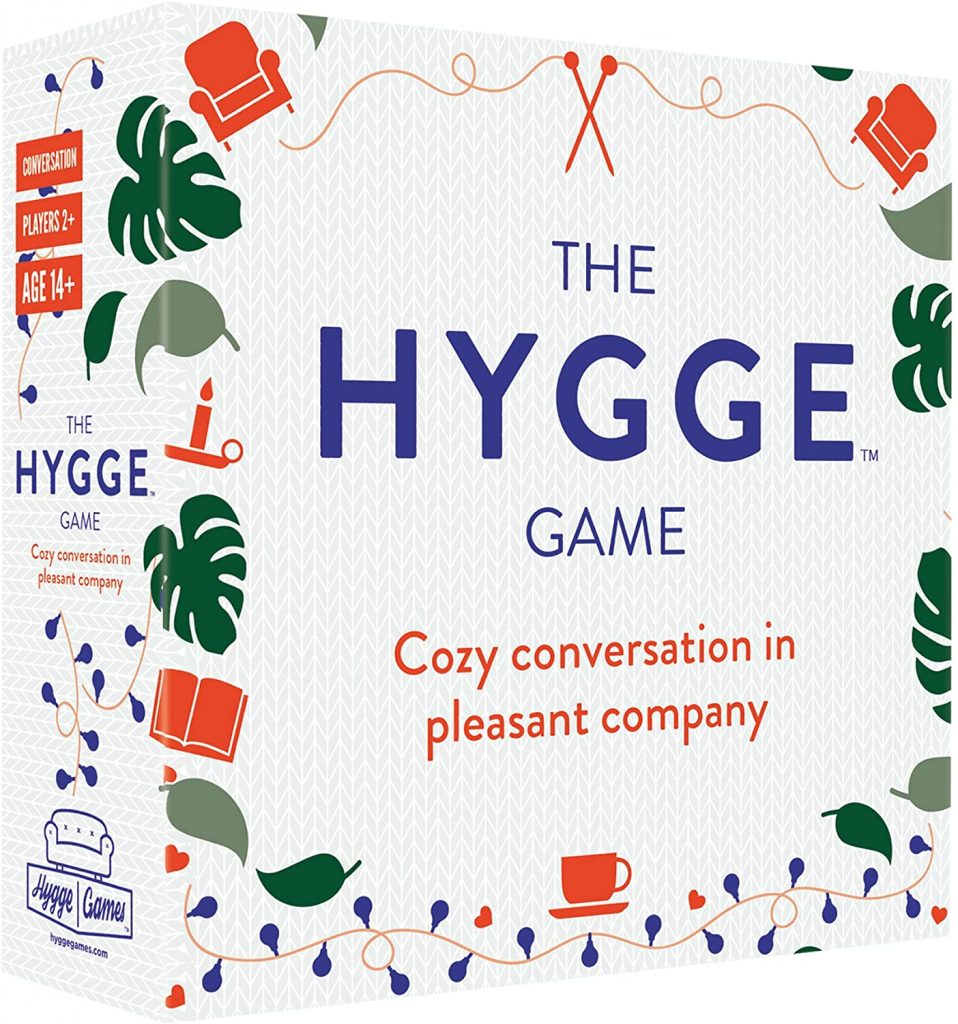 WHY IT'S A GREAT SECRET SANTA GIFT – We all know that families and friends love a wild and crazy game night. Who doesn't? So, here's a game that you can add to game night, but don't expect it to get wild and crazy.
The Hygge Game (pronounced hoo-gah) is designed to provoke thought. A sample question would be: What smell reminds you the most of your childhood? You may also get one like this: Did you try anything for the first time in the past year? Conversation-starting, story-bonding, and thought-provoking. Your friends or family just may get a kick out of it.
PRICE – $20.00 on Amazon.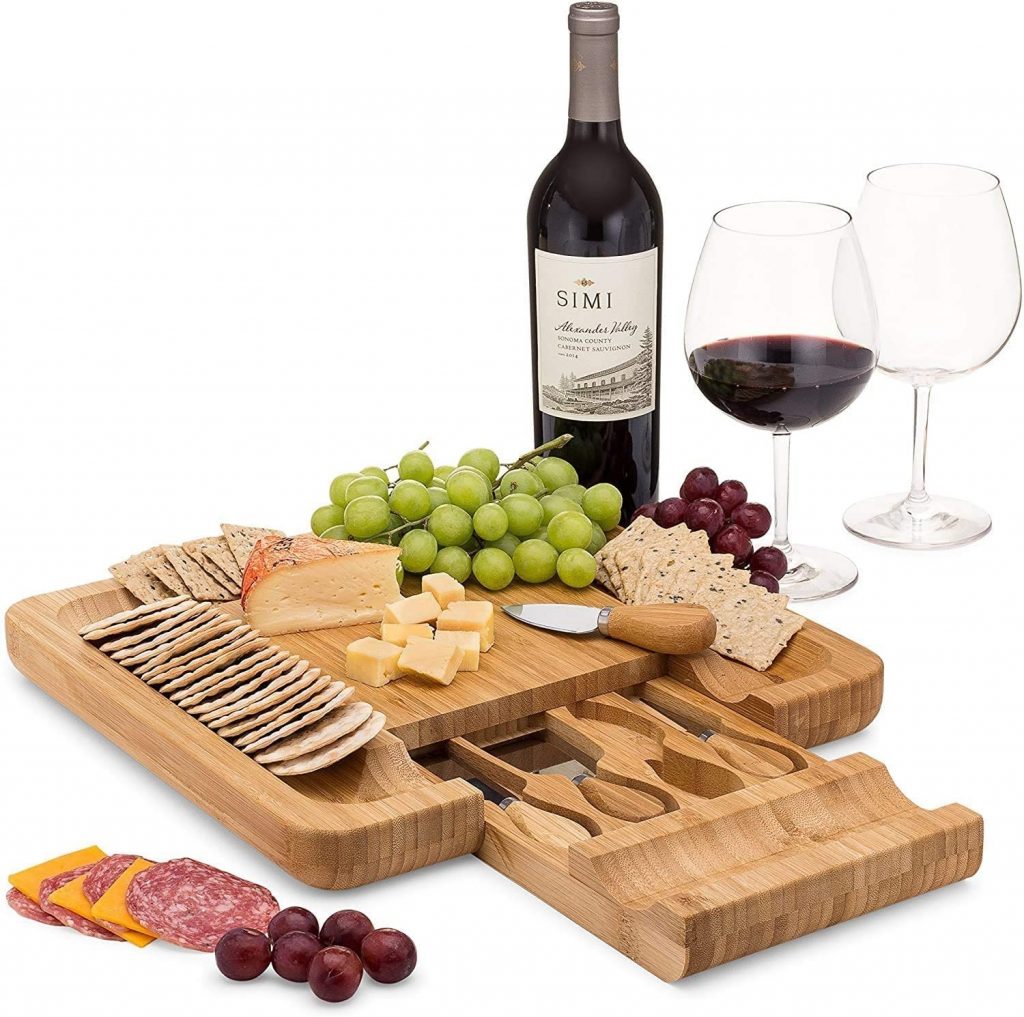 WHY IT'S A GREAT SECRET SANTA GIFT – This Secret Santa gift is perfect for those who love to entertain, even on a small scale. Made from 100% bamboo, this Charcuterie/Cheese Board Set offers enough space to impress.
The board comes with deep grooves on the sides for different sizes of crackers while the board itself is perfect to slice cheeses and then lay them out. Also included with the board is a hidden storage drawer that holds four stainless steel serving utensils.
PRICE – $34.99 on Amazon.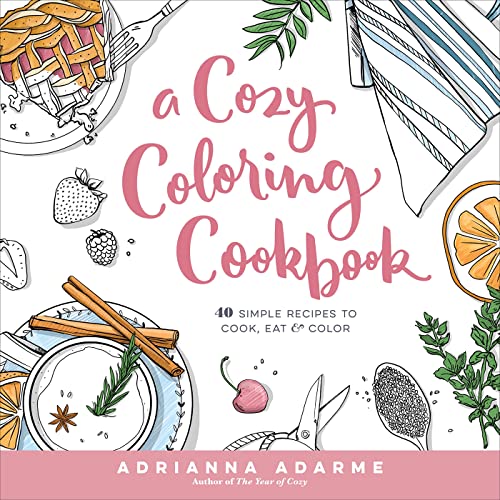 WHY IT'S A GREAT SECRET SANTA GIFT – It's an adult coloring and recipe book in one. The book comes from food blogger and cookbook author Adrianna Adarme and is filled with illustrations to color as well as 40 tasty recipes.
You can color as you cook with this book or fill in the blanks once you have completed the recipe. Adarme has included items like pizza for breakfast up through ratatouille tarts. These are all fun, easy recipes that are sure to whet anyone's particular palate.
PRICE – $15.99 on Amazon.
Article continues below headlines
---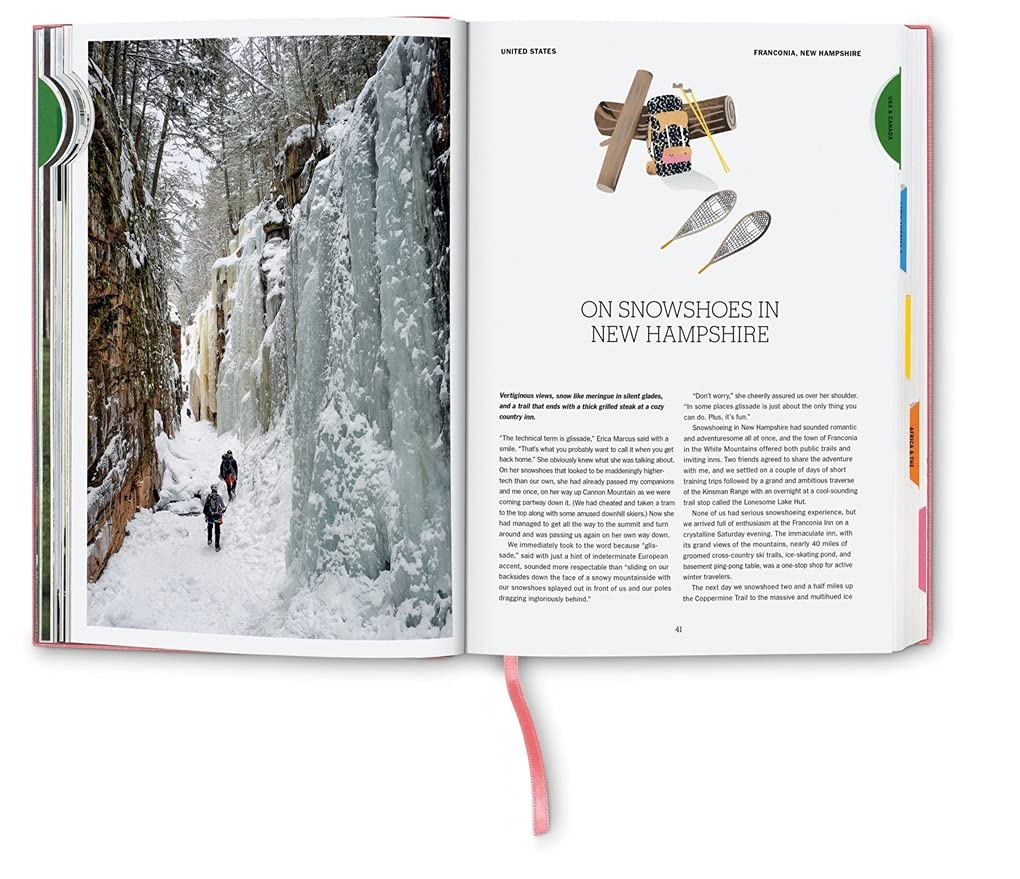 WHY IT'S A GREAT SECRET SANTA GIFT – We all know that co-worker or family member who always seems to be off on one adventure or another. With The New York Times Explorer, you can be grateful to know that you may have contributed to their travels.
The book details 100 Trips Around the World. Your Secret Santa will get ideas on historic train rides through Siberia, or solo trips to Paris, or a wonderful culinary adventure in Mexico City. Even the most worldly traveler hasn't hit everything in this book, so ideas will be aplenty for your co-worker or family member looking for their next adventure. The questions, though, that begs an answer are – How do they get so much time off and how do they afford all these fun adventures?
PRICE – $28.12 on Amazon.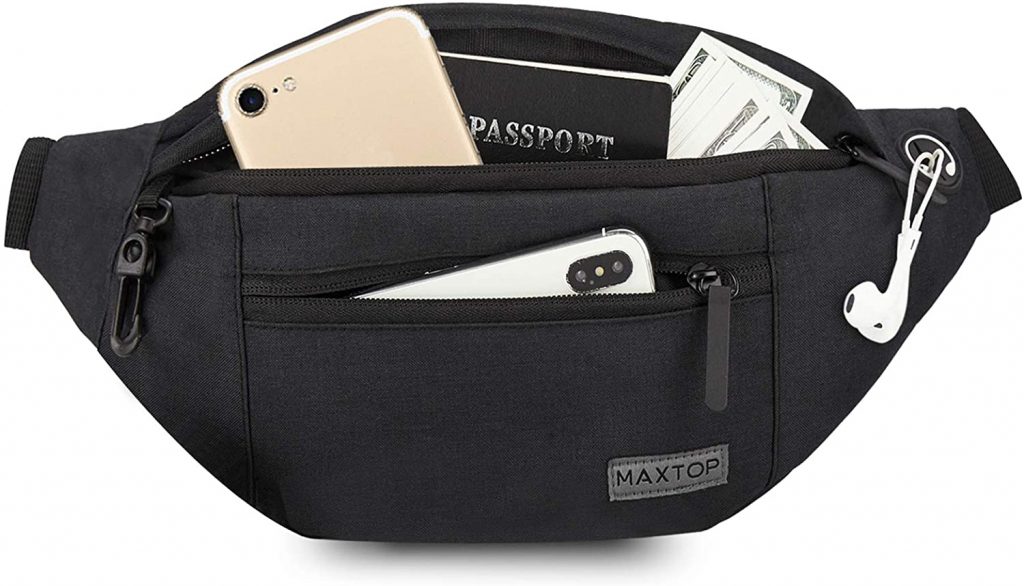 WHY IT'S A GREAT SECRET SANTA GIFT – Admit it. You want one. For a while there, the Fanny Pack was the rage. Then somehow, people got the uncool idea that fanny packs were, well, uncool. Now, look where we are at.
What's "cool" about this fanny pack is that it can be used as a fanny pack or you can sling it over your shoulder as a mini-day pack. The pack comes in two sizes, medium or large, so it can fit virtually any body size.
It is built with sturdy, durable fabric and comes equipped with four pockets so you can store just about anything inside.
PRICE – $12.97 on Amazon.
WHY IT'S A GREAT SECRET SANTA GIFT – We decided to combine this last one as a 2-for-1 idea, one for the winos of the bunch and one who prefers to sip on a nice cool bottle of brew.
These fun socks are sure to make anyone smile. For the wine-drinker, you can kick up your feet knowing a refill is but a couple of feet away. The bottom of the socks read: If you can read this (on one sock), Bring me some wine (on the second sock). Fun.
For the beer drinker, the socks read: If you can read this (on one sock), Bring me a cold beer (on the other sock).
PRICE – $10.95 for "Wine" socks on Amazon. $9.99 for "Beer" socks on Amazon.
FINALLY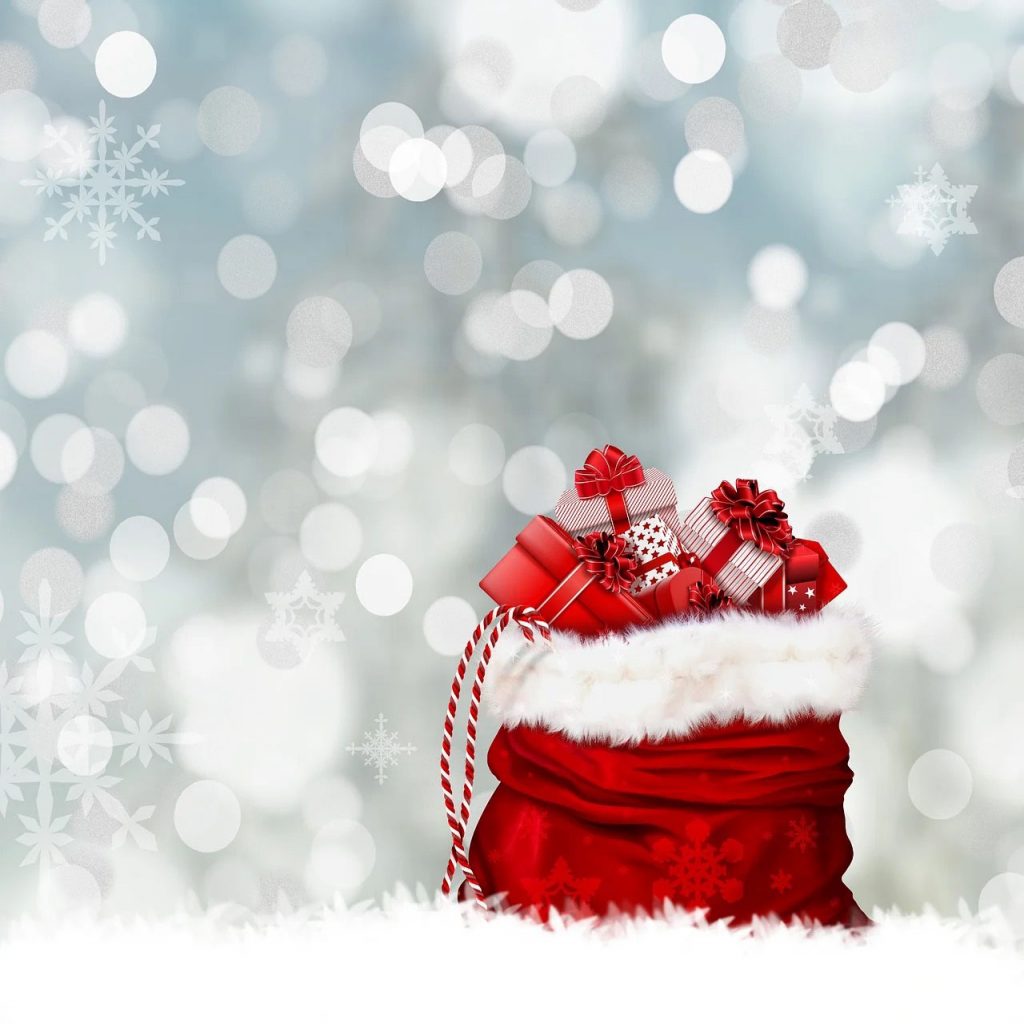 As we mentioned, these aren't the end-all of Secret Santa gifts, but they do represent a great start. The key is knowing who your gift is meant for and what they like. If you tailor your gift around that, it will show the recipient you put some thought into them as a co-worker or family member. The holidays are, after all, a time for smiles.
Happy Holidays.