Southwest is currently selling one-way airline tickets for $59 for travel between the days of February 14, 2023, and May 17, 2023.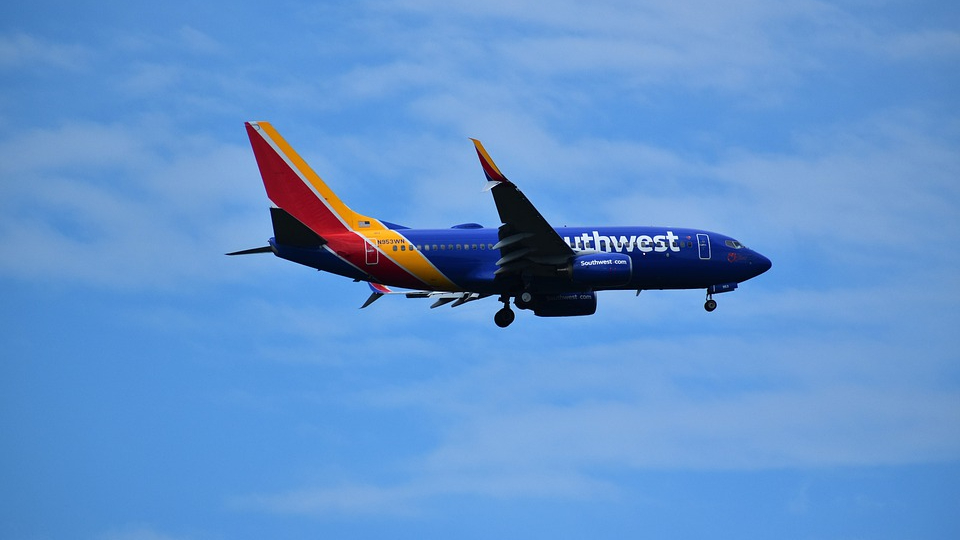 Southwest Airlines announced a sale this week offering one-way tickets for as low as $59. You'll have to act fast if you hope to score this deal, because the sale ends on February 2. The lower-than-normal airfares are good for travel dates between February 14 and May 17, which makes it affordable to plan a Valentine's Day getaway or go visit your mom for Mother's Day.
The Southwest fare drop includes flights from the mainland U.S. to Hawaii and Puerto Rico. Southwest's international destinations in Mexico, Central America, and the Caribbean are also included in the sale. These tropical vacation locales include Cancun, Cozumel, Costa Rica, Aruba, Havana, and ten other cities.
As with all airline deals, the latest Southwest sale includes certain caveats and exclusions. According to USA Today, discounted tickets are mainly available for travel on Tuesdays and Wednesdays. International flights to and from San Juan, Puerto Rico are excluded between March 9 and April 10 while flights between Hawaii and U.S. mainland cities are excluded between March 16 and April 10.
Additionally, Southwest's website says that the specially priced seats and travel days are limited. Though $59 is the lowest rate available, most flights are more expensive. Flights between the same cities may have different prices depending on the day and time of travel, and may not be available during holidays or particularly busy travel times.
Though the airline didn't specifically say it, the timing of the sale feels like something of a mea culpa for the notorious operations meltdown that stranded thousands of passengers over the holidays. Southwest had to cancel as many as 10,000 flights during the breakdown. The internet was flooded with images of crowds sleeping in airports and baggage claim areas overflowing with luggage that had nowhere to go.
Southwest blamed the collapse on the huge winter storm that exacerbated problems the company has had with its outdated scheduling system. Southwest COO Andrew Watterson told employees on a phone call that the company's scheduling software dated back to the 1990s. CEO Bob Jordan has said on several accounts that the airline has learned from the episode and is committed to preventing a repeat in the future.
Southwest created a webpage for customers whose flights were severely delayed or canceled between December 24, 2022, and January 2, 2023. There, affected customers can request refunds, submit receipts for expense reimbursements, and read FAQs about resolving disputes. It also explains how to claim the 25,000 Rapid Rewards bonus points given to all affected by the cancellations.
The meltdown was an expensive lesson for the bargain airline carrier. Last week, Southwest told investors that it expects the situation to have cost the company as much as $825 million when it's all said and done. It's unclear whether that figure includes the cost of updating their scheduling software.
Earlier this month, Southwest investors filed a class action lawsuit seeking damages for a 12% drop in stock value following the holiday debacle. The lawsuit argues that Southwest Airlines has intentionally hidden ongoing problems with its computer systems despite knowing the financial and operational risks it posed. The class period begins in June 2020, when the outdated computer system crashed, causing significant flight delays and cancellations.
---