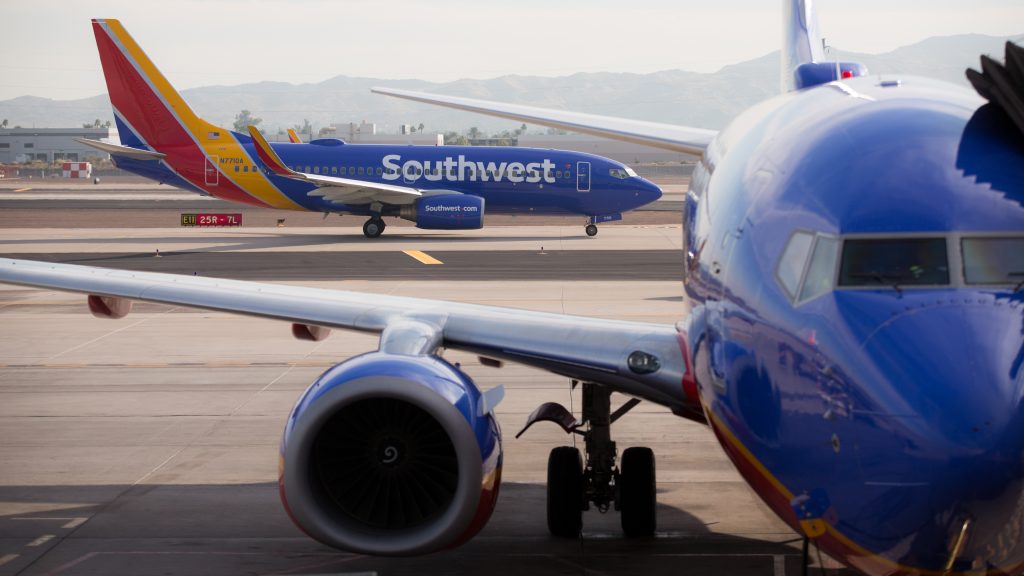 It is to be expected that when a fierce winter storm batters most of the United States on a holiday weekend it is going to severely impact the airline's ability to get their customers to their destinations in a timely manner. Delays and cancellations of flights are the norm during those types of winter weather events, but once the storms let up, we do expect that the airlines are quickly able to recover and start moving passengers to their destinations as soon as possible. In this case, Southwest Airlines has lagged way behind its competitors in its ability to get its operation back up to normal functioning capacity, and this has caught the attention of the US Government.

On Monday, Southwest Airlines canceled 70% of its operating schedule, and they announced on Tuesday they were canceling an additional 2,500 flights, which equated to 63% of its schedule for today. When we compare them to their peer airline's cancellations from Monday, Delta's cancellation rate was at 9%, United came in at 5%, and American Airlines were able to achieve less than 1% of their flights being canceled. When you look at those numbers from Monday and see that Southwest is canceling 63% of its Tuesday flights has raised some major red flags with the Department of Transportation.

According to CNBC, the U.S. Department of Transportation statement says they are, "concerned by Southwest Airlines' disproportionate and unacceptable rate of cancellations and delays as well as the failure to properly support customers experiencing a cancellation or delay." These cancelations have left travelers stranded all over the country as they scramble to secure hotel accommodations and reasonable food sources. The Agency will be investigating whether the cancellations were controllable and whether Southwest is complying with the customer service plan they have in place and a variety of other Federal regulations placed on airlines.

It's certainly not a good look when Delta, American, United, Jet Blue, and Alaska Airlines have had fewer cancelations combined than Southwest had over the holiday weekend. Making matters worse for them, Southwest has stated that it believes it will only be running about a third of its schedule over the next few days, which to all that are affected is completely unacceptable. Southwest pilots and flight attendants were having to sleep in airports due to the lack of available hotel space created by all the cancellations, and this is happening right as contract negotiations with the union are ongoing.

Lyn Montgomery the President of the Transport Workers Union of America Local 556 is quoted by CNBC as saying," Our customers struggled with it just as our thousands of flight attendants did. These are issues that you can't solve with holiday pay; this is time and quality of life that we will never get back," That is certainly not putting Southwest in a good bargaining position when they return to the negotiating table after the holidays. In a message sent out by Southwest CEO Bob Jordan to the company's staff, he reiterated that the company's internal systems were partially to blame and that the company needs to modernize its operation and invest in better crew scheduling solutions.

The biggest failure being reported by crew members was the hours they spent on hold trying to get rescheduled assignments which is one of the issues for Southwest. The crews are not in the right places to be able to start untangling their scheduling web. Hopefully, all the stranded travelers can get to where they were supposed to be a few days ago. Also, the transportation department holds Southwest Airlines accountable to the standards that all the other airlines were able to maintain.

---