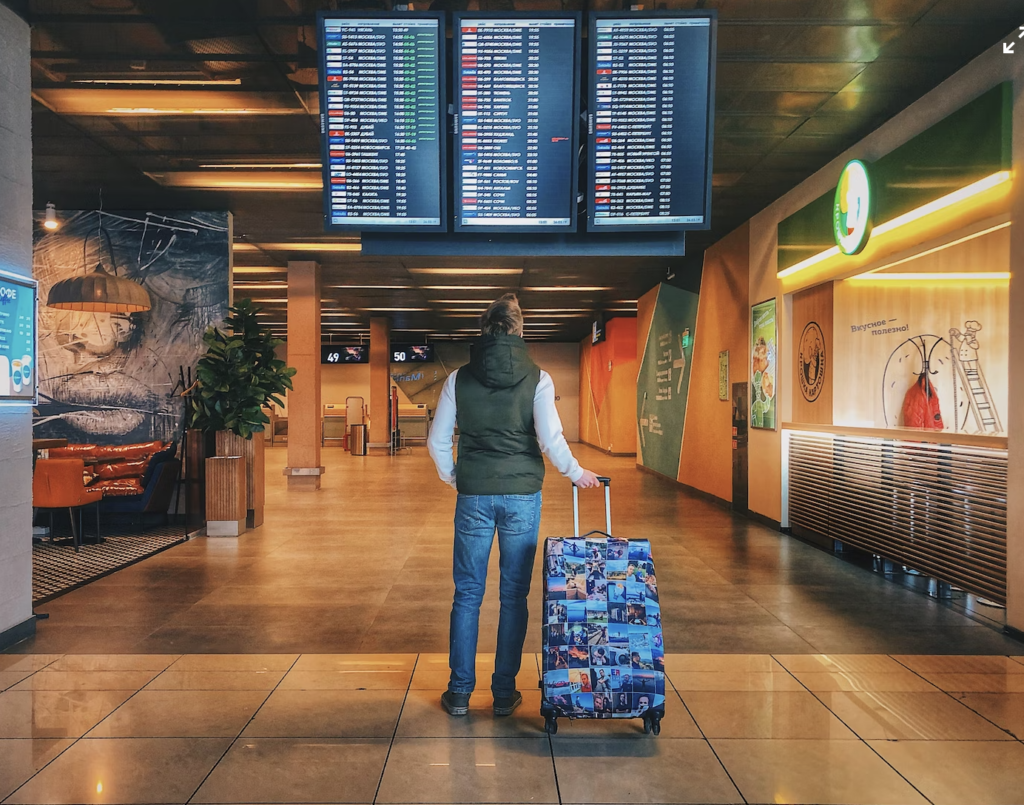 Most of the U.S. felt the wrath of a severe cold spell right before the holiday travel season. Many took the news in stride and holed up at home, but others did not have that choice. And unfortunately, travelers around the nation felt the impact of flight cancellations on their holiday plans.
The record-breaking storm brought snow, ice, and life-threatening temperatures to everyone from the Pacific Northwest to the East Coast. Even residents in typically warmer winter states had to deal with record-breaking lows and power outages. However, those traveling truly felt the brunt of the long-lasting storm.
And while roadways saw a devastating collection of large accidents, they were not the only mode of travel impacted. Thousands of people hoping to get home (or escape to a warm getaway) found themselves stuck due to flight cancellations. CNBC noted that "U.S. airlines have canceled more than 12,000 flights from Wednesday through Saturday, about 14% of their schedule, according to flight tracker FlightAware."
Many airlines anticipated the highest number of passengers since the pandemic as we headed into the holiday season. But as the storm swept through the nation, plans had to change. However, with so many flight cancellations, airlines struggled to help passengers find alternative flights.
Throughout Alaska, thick sheets of ice coated ramps, planes, and tarmacs. That forced Alaska Airlines to cancel roughly 65% of its scheduled flights. After 500 flight cancellations, the company said it could take some days to get passengers to their destinations.
And Southwest Airlines saw a nearly 25% rate of flight cancellations between Wednesday and Saturday. Unfortunately, things did not ease on Sunday. The airline canceled additional flights after 52% of its pilots had been rerouted earlier in the week and were not in their assigned locations.
However, flight cancellations were not the only problem plaguing airlines over the last week. "'Wind could cause delays in and around New York, Boston and Philadelphia. Seattle and San Francisco could see delays from low clouds and visibility, while wind and snow could lead to delays in Detroit, Minneapolis-St. Paul and Buffalo,' the FAA said Sunday morning." Weather-related delays impacted over 10,000 flights, both Christmas Eve and Christmas Day.
And those delays were not minor. The average wait time hit a whopping 81 minutes, which was upsetting news to those hoping to get home. Additionally, companies all felt the pinch of short-staffing.
JetBlue offered incentives to any flight attendant willing to pick up additional shifts. And Southwest Airlines required Denver staff to provide a doctor's note if they tried to call out sick. However, the bad news didn't end there.
"'Temperatures have fallen so low that our equipment and infrastructure have been impacted, from frozen lav systems and fuel hoses to broken tow bars,' said a United Airlines message to pilots on Saturday. 'Pilots have encountered frozen locks when trying to re-enter the jet bridge after conducting walk arounds.'" So, even flights not impacted by cancellations had unprecedented infrastructure challenges to address.
Flight cancellations finally started to ease on Sunday. But it may take a few more days to untangle the mess that the storm caused. Please be patient if you are trying to travel and know the crews are doing their best.
---