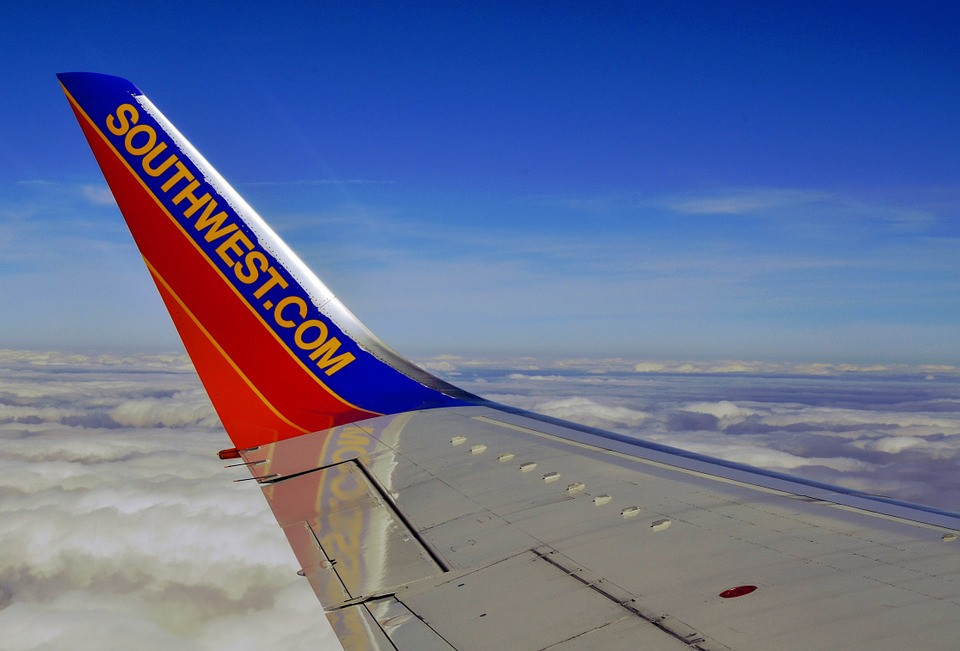 "Wanna Get Away," is one of the most iconic and long-lasting advertising taglines ever created. It has stood the test of time, 26 years to be exact and when you hear it the first thought that runs through your mind is cheap airline flights to anywhere in the continental United States. Now Southwest Airlines is sweetening the promise that its slogan offers for all holiday travelers with a stellar deal.
The Southwest Airlines deal is only valid through tonight, Wednesday 7th, 2022 midnight Pacific Standard Time. And it comes just in time for the holiday season, which is also the highest volume of air travel times of the year. Everyone loves saving money, especially at the end of the year and Southwest Airlines wants to do its part in spreading some holiday joy by helping you put a little bit of extra money back in your pocket for your holiday shopping.

According to Travel & Leisure, "The sale is valid on one-way or round-trip Wanna Get Away, Wanna Get Away Plus, Anytime, or Business Select fares flown on Dec. 24, Dec. 25, Dec. 31, or Jan. 1, 2023." If you are willing to fly on those days, they are offering 25% off the base fare price. The sale is valid on select flights within the continental United States across Southwest Airlines' vast network including flights between New York and Orlando, Boston and Las Vegas, and Chicago to Los Angles.

In the new age of air travel, a potential passenger's next thought always goes to how much extra the airlines will charge for our luggage. We are familiar with the common airline practice of making the ticket prices extremely affordable and they move those lost revenue dollars into the baggage fees column and it offsets what appears to be a great deal. Southwest Airlines' standard luggage policy states that all Southwest Airlines fares include one carry-on bag, one personal item, and two check bags at no charge.

Not only are they not trying to surprise you with the baggage fees, but they also don't charge their clients a fee if they need to change their flight or are commonly referred to in the airline industry as a change fee. This 25% off deal is exactly that 25% off a flight traveling on the specific days of December 24th, December 25th, December 31st, and January 1st, 2023. To receive the discount when making your purchase on their website, you will need to enter the promotional code "HOLIDAY25" and that will add the 25% deduction to the checkout cart.

Bill Tierney was quoted by Travel and Leisure, "We know the holiday season is a busy time and we're here to make your travel as seamless as possible," and "With this promotion, Customers can save money and Go with Heart into the holiday season." It's nice to see a company that knows that people are dependent on their industry to get back to their families to celebrate the holiday. Sometimes times are tight financially towards the end of the year and this will help some who otherwise would not be able to get back to their families to celebrate.

These discounts are going quickly so if you plan to take advantage right now is the time as seats are filling up and the window of opportunity will close tonight at Midnight Pacific Standard Time (PST), Wednesday, December 7, 2022. Remember to have your discount code ready to be input, "HOLIDAY25" minus the quotation marks. Once that purchase is locked in then you get to spend the rest of today figuring out what to do with those extra savings you just got back in your pocket.

---