Slugging, or the process of using a petroleum-based sealing agent like Vaseline on your skin, has gone viral on TikTok for its potential moisturizing and skin-plumping effects, but Dermatologists are warning viewers to be careful of the videos you watch due to accuracy concerns.
A beauty trend called slugging has taken over social media. Luckily it has nothing to do with the slimy bug. Instead, it involves slathering a sealing agent like Vaseline or other petroleum-based ointments onto the skin. Videos showcasing the technique have gone viral on TikTok, with over 500 million views to date. And users who tried it have reported positive results which include plump, glowing, and moisturized skin.
Slugging can be traced back to the Korean beauty world before it gained popularity on TikTok. And most dermatologists recommend the practice for quickly healing dryness and eczema. It's also a great way to trap the skin's moisture during the cold winter months. That's because petrolatum, the ingredient commonly found in Vaseline and other topical creams, is occlusive, meaning it creates a barrier that seals in hydration.
"In truth, dermatologists have been slugging' for years," Doctor Shari Marchbein told Teen Vogue. "We just didn't come up with a cute name for it." She also recommends using petrolatum on its own or thinly layered on top of a moisturizer or hydrating serum anywhere from your knees to your eyelids. She also agrees that the TikTok way of slugging, which shows users applying a small dab of ointment on their entire face, can be a great solution for those with dry or sensitive skin.
However, new research warns that the majority of TikTok posts focused on the wrinkle-reducing practice are medically unreliable, hyping the benefits while downplaying the risks. Speaking to CNET, board-certified New York dermatologist Doctor Debra Jaliman agrees that slugging before you go to sleep is fine if you have very dry skin. But it's not a good idea for acne-prone skin.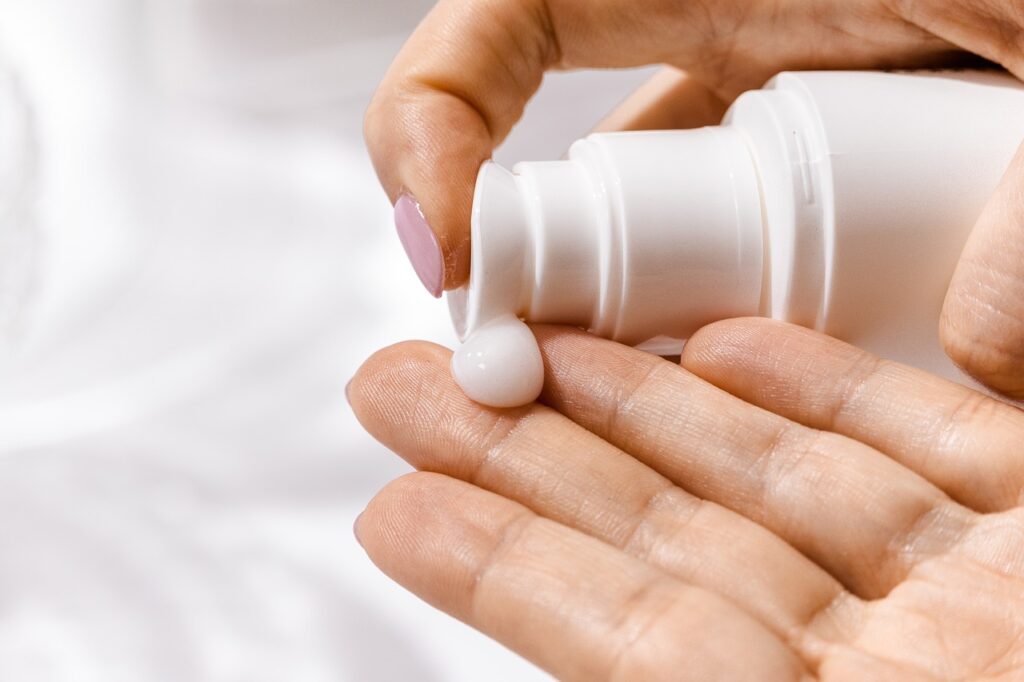 "Slugging can potentially trap oils and clog the skin's pores and especially irritate acne-prone skin, contributing to breakouts," Jaliman, the author of the book Skin Rules, explained. But if you're not prone to acne, some good products to use are CeraVe healing ointment and Aquaphor. She also recommends using a product that hydrates, moisturizes, and protects all in one.
As the popularity of slugging spiked, Doctor Kyla Pagani conducted a study on the TikTok videos promoting the practice, while she was a medical student in the Department of Dermatology at the Beth Israel Deaconess Medical Center in Boston. With social media sites exerting a strong influence on young people, she wanted to see if the platform's users gave people the full picture of what slugging really involves.
So the study team analyzed the content found in the top 49 English-language videos on slugging. When the investigation was launched, those posts had collectively amassed more than 26.5 million views and nearly 3.3 million likes, WebMD reports. But only 37% of the videos were classified as educational, meaning they offered a reasonably full explanation of the potential pros and the potential cons of the practice.
The slugging study also found that the sources mattered a lot in terms of accurate information. Almost 88% of videos uploaded by healthcare providers were found to be educational and balanced. But that figure plummeted to just 43% for posts shared by "influencers" focused on beauty.
---