Professional clowns gather in Orlando, Florida every year for the biggest convention in the industry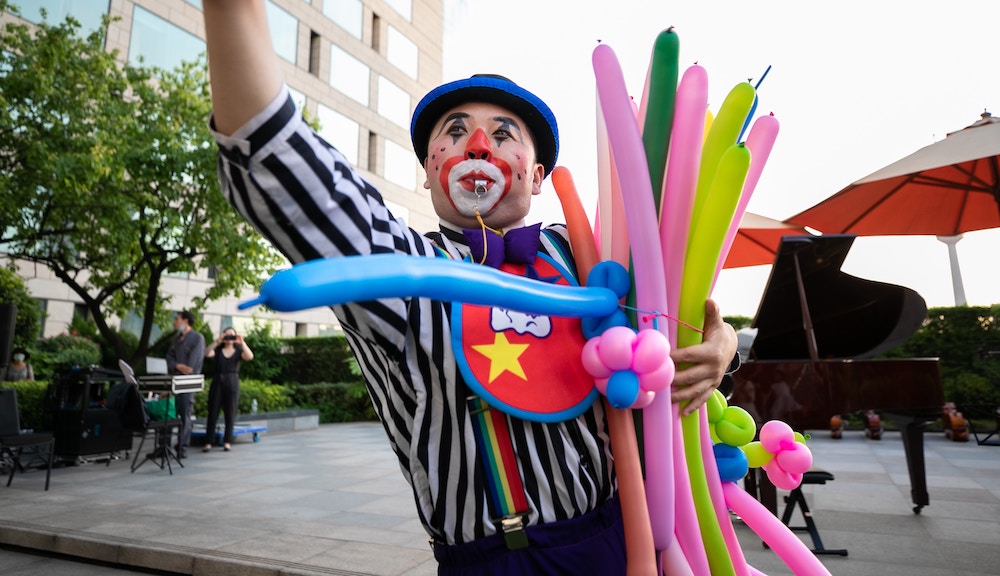 Although some people are afraid of professional clowns, tons of folks have chosen it as a profession. Every year, hundreds of professional clowns come together in Orlando, Florida for the annual International Clown Convention.
Professional clowns attend this convention to learn new skills and techniques, network with other professionals in their fields, and explore new opportunities. The convention is a great way for clowns to further improve their craft. Many workshops are offered such as makeup and costume design, comedy writing, storytelling, and performance skills.
According to NPR, aside from the workshops offered at the convention, clowns can also take advantage of the many activities that are available outside the convention walls. They can enjoy a variety of attractions like Disney World or Universal Studios Florida, visit world-famous beaches like Daytona Beach or Cocoa Beach, or spend time with their peers in the local parks and evening entertainment spots.
Aside from the workshops and activities, another reason why professional clowns attend the convention is to compete in tournaments held around the country. At these events, clowns present their best routines and costumes before a panel of judges. The winner is granted an award that recognizes them as the top clown in the country.
Also, conventions are a great way for professional clowns to network and meet other clowns from all over the world. They can share techniques, discuss business opportunities, and even trade new gags or jokes. The atmosphere at these conferences is always friendly and welcoming, which helps create a sense of camaraderie among clowns.
Finally, conventions are a wonderful opportunity for clowns to show off their skills and get noticed by potential employers. Many of the large circuses and entertainment companies have representatives at these events who are scouting for new talent.
This is an excellent way for professional clowns to land gigs with some of the biggest names in the industry. So if you're a serious clown, it pays to attend a convention or two every year. It just might be the ticket to becoming the top clown in your region!
At conventions, clowns can learn more about different types of clowns. There are four specific types of clown that folks can choose to be. They are:
The white-faced clown
The auguste clown
The tramp clown
The character clown
All professional clowns choose from one of the four of these types. And professional clowns can deepen their chosen personality by learning more at clown conventions.
At conventions, clowns can also learn from experienced professionals in the industry. They can get tips on how to engage with their audience better, use props more effectively, and create comedy that truly stands out from the crowd.
It's a great way for professional clowns to stay ahead of the competition and give their audiences the best show possible! Finally, clowns can also build relationships with other clowns in the industry, and work together to create unique shows that will leave their audiences laughing for days.
This is why professional clowning is such an important part of the comedy industry – it's how they stay connected to keep their craft alive. Professional clowns looking to get into the world of professional clowning, sure take advantage of resources.
---