Florida Governor Ron DeSantis signed a bill, that if passed, will give the state jurisdiction over Disney World and the land that encompasses what is known as Disney's self-governed Reedy Creek Improvement District.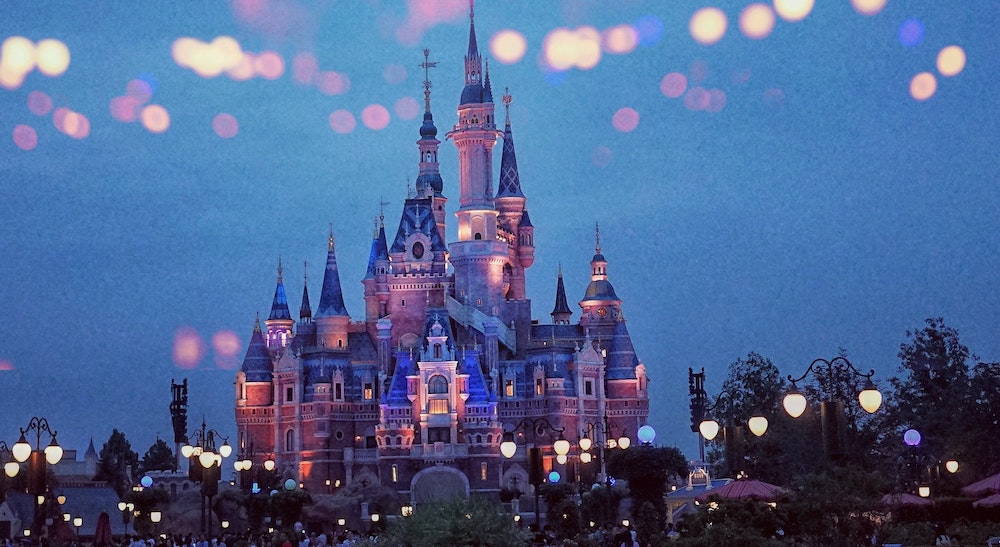 Move over Mickey, there is a new sheriff in town and he's planning on making some major changes to the way Mickey and company have been operating. Florida Governor Ron DeSantis signed a state bill on Monday that gives the state of Florida control over all municipal services and development for the special zone that encompasses the Disney World property. For the past 50 years, Disney Corporation has had complete autonomy and control over the property, which they have invested untold millions for development in the sunshine state.
Disney also employs close to 80,000 people in central Florida and is by far and away the largest employer in the region surrounding Orlando. First and foremost, an obvious question that needs answering is, why wasn't the state government in charge of land that is clearly within the state's borders?
Also, why wouldn't it be under the city or county government's jurisdiction? According to NPR, who spoke with WMFE reporter Amy Green, "The creation of the self-governing zone, known as Reedy Creek Improvement District, was instrumental to Disney's decision to build its theme park near Orlando in the 1960s,"
When Walt was out shopping around for the best place to put his iconic theme park, the state government of Florida made the best offer which included complete control over the site's 25,000 acres of property and its resources. It has always appeared from the outside looking in that it was a mutually beneficial partnership. The state is provided with an iconic destination that attracts tourist revenue from all around the world while providing locals with a lot of jobs and all they seek in return is the ability to control its own eco structure. 
Everything was like ice cream and apple pie between Mickey and the state until last year when Disney CEO Bob Chapek spoke publicly supporting a repeal of Florida's Parental Rights in Education Act that was passed by state lawmakers or better known as the "Don't Say Gay" bill. Conservatives on the far right have been critical of Disney for being too inclusive of diversity. Even a petition accusing the company of "stereotypical racist tropes," received 21,000 signatures, and as a response, Disney shut down the park's Splash Mountain attraction.
DeSantis responded to Chapek's public comments saying he has been fighting the "woke indoctrination" and that Disney "crossed the line," after making their statements. DeSantis went on to use Disney's comments as a fundraising point for his most recent political campaign. A vast majority of his supporters back the ultra-rightwing conservative agenda that is at the core of DeSantis's platform. A month after the comments were made by Chapek, DeSantis introduced this legislation to state representatives.
Retribution for the comments, maybe, but it also goes back to the pandemic and when DeSantis never closed his state except for a very short timeframe in comparison to other states. Disney World did shut down operations for an extended period of time to DeSantis's dismay. When they did eventually reopen they butted heads over Disney's mandate for employees to show proof they had been vaccinated in order to come back to work and enforcing face coverings for their guests while on the company's property. 
This bill appoints a board of state representatives that will have the power to raise revenue to fund services and pay off Disney's debt. In short, DeSantis has stripped Disney of its special tax status, and Disney for decades has not had to work with state regulators around building codes and other logistical services that states will inspect when constructing new buildings or even remodeling old ones. The board members that have already been announced all come from DeSantis's stable of conservative supporters.
Whether the two can repair their rift remains to be seen. However, if this impedes Disney's ability to effectively operate its massive property it may lead to them seeking a new home for Disney World. This would be a travesty for all of us that have been able to visit the park in our lifetimes and have many fond memories of it.
DeSantis claims that he is taking these actions to ensure the state of Florida helps guide the company to follow Walt Disney's original vision for the park.  It sure does look like it's another politician sticking his hand somewhere that it does not belong. Then bringing in his biggest donors to oversee holding Disney accountable sure makes it look like he is out for revenge, and he will use all his power to make sure it's hard for Disney to engage in a successful partnership with the state.
---