Rising sea levels, flooding, and an increase in severe weather is causing residents to move away from the Florida Keys.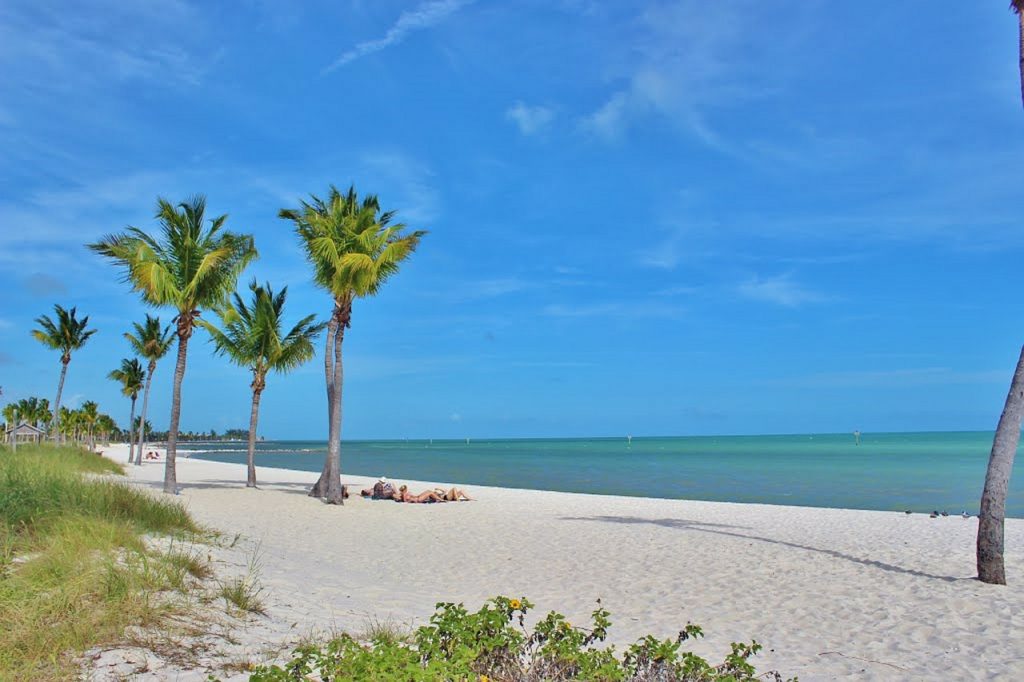 Climate migration has begun to affect residents of the Florida Keys, a collection of about 1,700 islands that trail off the southern tip of Florida. The hurricanes that have always pelted this area have become stronger and less predictable in recent years. Rising average sea levels have also contributed to an increase in tidal flooding, leaving some people's neighborhoods saturated with salt water for months on end.
These changes are motivating some Florida Keys residents to move off the islands completely. Hurricane Irma slammed the Keys in September 2017, fueled by the warm Caribbean Sea boosting the storm overnight before it made landfall. According to Business Insider, scientists predict that more storms of Irma's magnitude are not only inevitable but likely to occur more frequently.
The Florida Keys is a coral cay archipelago that extends over 198 square miles from the Soldier Keys to the Dry Tortugas. The area is divided into three groups: the Upper Keys, Middle Keys, and Lower Keys. Bridges linking the islands lead to the southernmost part of the continental United States. The Florida Keys offer their own unique combination of ecological, geological, and sociological characteristics, a mix of qualities that aren't found anywhere else in the world.
When balanced, these factors make the Florida Keys a stunningly beautiful tropical location to embrace a slower-paced lifestyle. But some fear that climate change is rapidly making life in these islands impossible to sustain. Some residents of the Keys—self-dubbed "conches"—are moving inland and many see it as acceptance of difficult conditions ahead.
Because Hurricane Irma wiped out so many homes and damaged countless others, housing has been difficult to find in the Florida Keys. Entire trailer parks, apartment complexes, and live-on boats were wiped out by the powerful storm. Escalating property values have left many retirees and others unable to afford housing, and those lucky enough to still have a livable residence struggle to afford insurance.
Another factor driving the exodus from the islands is, ironically, attributed to the Federal Emergency Management Agency (FEMA). The agency's 50 percent rule prohibits improvements to structures that cost more than 50 percent of the property's market value. That left many rental properties ineligible for rebuilding—and many Florida Keys conches unwilling to stick around to see what the next storm will do.
Jake Bittle, climate reporter and author of The Great Displacement: Climate Change and the Next American Migration, says the lack of housing has resulted in an ongoing labor shortage in the Florida Keys. "…fire and police departments couldn't find enough officers to fill their shifts, boat maintenance companies struggled to locate buffers and repairmen, and many hotels went shorthanded through the on-season rush." Some jobs were filled by busing in workers from mainland Florida towns like Homestead and Florida City.
The Florida Keys are not alone in losing residents due to climate migration. In a survey conducted by Forbes Home, nearly one-third of Americans surveyed cited climate change as a reason to move in 2022. Irregular weather patterns and climate issues had a total of 64 percent of respondents saying those were a reason to move.
An increase in winter storms, wildfires, and coastal erosion are other environmental factors that appear to be driving people out of areas formerly viewed as favorite places to live. Pacific Northwest residents cited excessive rainfall as a reason to move east. However, the Forbes survey also discovered that people are still moving to climate-afflicted areas, their dreams of living in a certain locale stronger than their fears of climate catastrophes.
---