President Biden proposed a new rule that would force airlines to be more transparent about their plane ticket prices and the fees associated with them.
On Monday, President Joe Biden announced a new proposed rule for airline companies that would help consumers save money. The initiative promotes a more transparent interaction by requiring airlines to display full plane ticket prices upfront when a customer is looking for a quote. This means they would no longer be able to hide extra fees such as baggage or change fees. 
Implementing the proposed rule would also help boost competition between airlines. Third-party travel search sites like Expedia would also be required to display the true cost of a plane ticket under the rule. The rising cost of inflation has already made an impact on Americans' pockets, and creating an environment more conducive to competition can help bring airfare costs down.
Airlines currently charge fees for things like checking luggage and seating families next to each other, and consumers aren't aware of them until after they purchase their airfare. Those extra fees aren't typically displayed upfront and are instead listed in an inconspicuous part of an airline's website. Via ABC7NY, President Biden on Monday said, "You should know the full cost of your ticket right when you're comparison shopping."
The Transportation Department reported that airlines made significant revenue off of extra fees. In 2021, they made $5.3 billion in baggage fees and almost $700 million on change fees. This is excluding other airline fees that the government doesn't track, such as extra spacious seating.
Katherine Estap, a spokeswoman for trade group Airlines for America, believes that airline companies are already doing what President Biden proposed. She claimed that airlines are disclosing terms and the total cost of a ticket. Estap cited the government as she explained that taxes and government fees make up more than 20% of the cost of a ticket.
However, the rule was designed for a common situation consumers may find themselves in when shopping for airfare. One airline company's website may display a lower, too-good-to-be-true price than other companies are showing, leading consumers to purchase the seemingly less expensive option. These same airlines may then turn around and charge high baggage fees or provide only discreet details about extra fees for changes, baggage, or cancelations.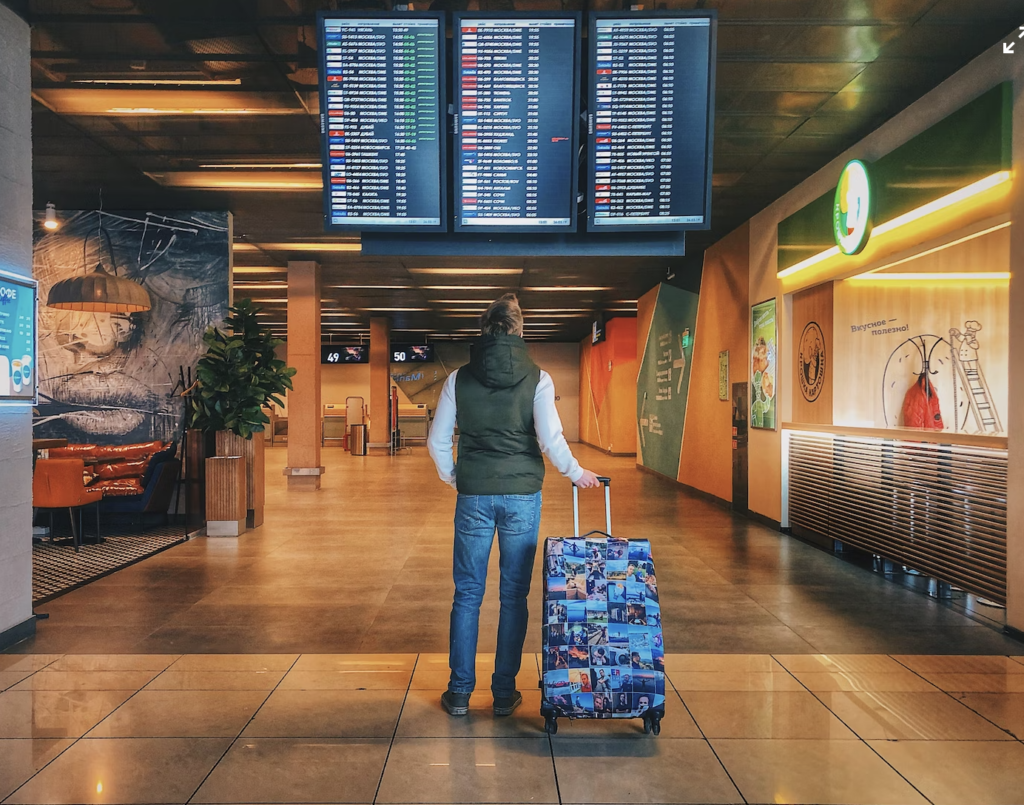 Those extra fees that consumers aren't immediately aware of can be quite different from each other. The true cost of the ticket would have to be displayed when a customer requests a quote. The proposal would be required for all flights within, to, and from the United States.
In 2017, former President Donald Trump faced the same proposal during his presidency. However, he was quick to reject it, believing that it wasn't beneficial to the airline companies. Now the new plane ticket prices rule must wait 60 days before getting finally approved. 
In an effort to help consumers in the meantime, the Transportation Department has given the public resources to raise awareness of their rights as a consumer. Plane ticket buyers are entitled to specific rights when their flights are affected due to a reason within the airline's control. That alone forced airline companies to reassess their approach and update their policies.
Action has already taken place in other industries heavily regulated by the government. Credit card fees were reduced after the Biden administration implemented new rules for those companies, and now its plane ticket prices' turn. "Capitalism without competition isn't capitalism," said President Biden, via ABC7N. "It's exploitation."
---