Mercedes-Benz is partnering with EV-maker Rivian to make electric delivery vans.
Notable car companies are more invested in producing electric vehicles these days. Whether it's to receive government funding or because of the shift in buyer demand, EV production has indeed amplified for huge companies like Ford and Jeep. Unlike the mentioned car brands, Mercedes-Benz is partnering with a popular EV company to manufacture its new electric vans.
Rivian has been a powerful force in the EV industry as of late. They've been striking deals with giant companies like Amazon, ready to provide cleaner-energy vehicles with higher efficiency than their gas counterparts. Mercedes-Benz recognized the company's prowess and decided to initiate a partnership with Rivian. The two will operate from a European factory intended to produce the upcoming EV vans. Though the specific location hasn't been announced yet, the production will start at an already constructed Mercedez-Benz facility in central or eastern Europe.
The partnership between Rivian and Mercedez-Benz will initiate two new EV vans, using one previous model from each company as the vehicles' basis. The first car will be modeled after Mercedez-Benz's new electric-van construction, while the second car will take after Rivian's impending EV Light Van. Mercedez-Benz made a statement regarding producing two new vans, stating that both companies are open to exploring design options for the forthcoming vehicles. Though nothing is set in stone about the exact construction of these vehicles, both companies' highly-revered nature will surely produce excellent cleaner-energy vans.
Mercedez-Benz already offers a few different electrified vans, though they aren't available in the US. The automotive company produces the eVito, eSprinter, and EQV. It's not officially known why these vehicles aren't available in the US, but it could be due to restrictions in the company's battery supply chain. Since electric cars are only produced from having sufficient battery components, the vans' limited availability is most likely from Mercedez Benz's finite supply.
At the start of 2025, Mercedez-Benz will switch out its electric vans' architecture to the updated, next-generation one. This construction will also be utilized for the Rivian-partnership cars, but there aren't any available details about the design. As both companies gear up to create these innovative electric vans, their EV production is steadily increasing as well, hoping to expand cleaner-energy cars to more parts of the world.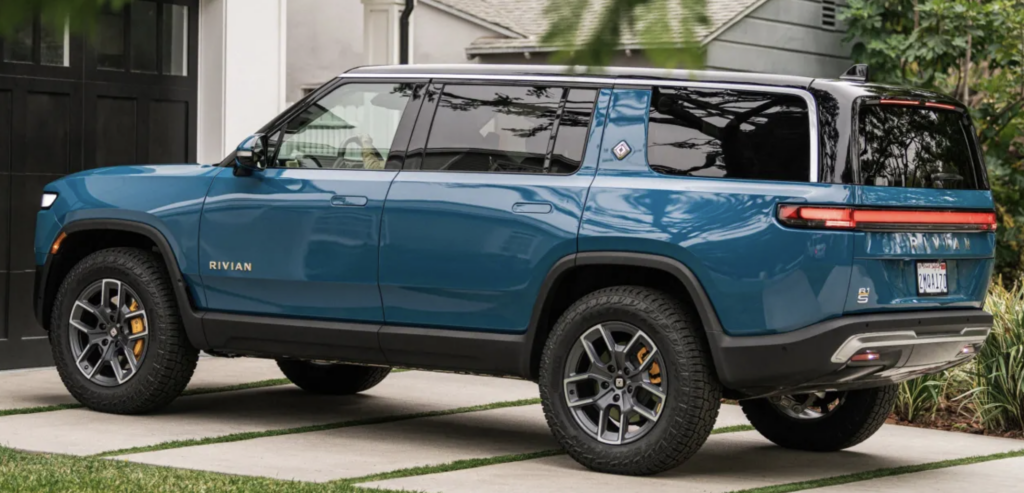 Rivian has had a successful couple of years in the EV market. Its most notable accomplishment is the company's massive deal with Amazon. Though the partnership was announced months prior, the Amazon electrified delivery fleet didn't roll out until this past June. Delivery vehicles were released in Baltimore, Nashville, Chicago, Dallas, St. Louis, Phoenix, and San Diego, with more cities expected to be added to this list in the coming months. Amazon is hoping to control 100,000 Rivian-produced vans by the end of 2030, part of the company's pledge to reduce its carbon footprint.
The Rivian vans were explicitly produced for Amazon usage, taking into account the laborious nature of delivery-service drivers. Amazon applauded the vans' comfortability and safety improvements, which are a definite bonus to its clean-energy usage.
---