Ford is enjoying a huge boost in sales and it's all thanks to a flurry of public interest in its electric vehicles.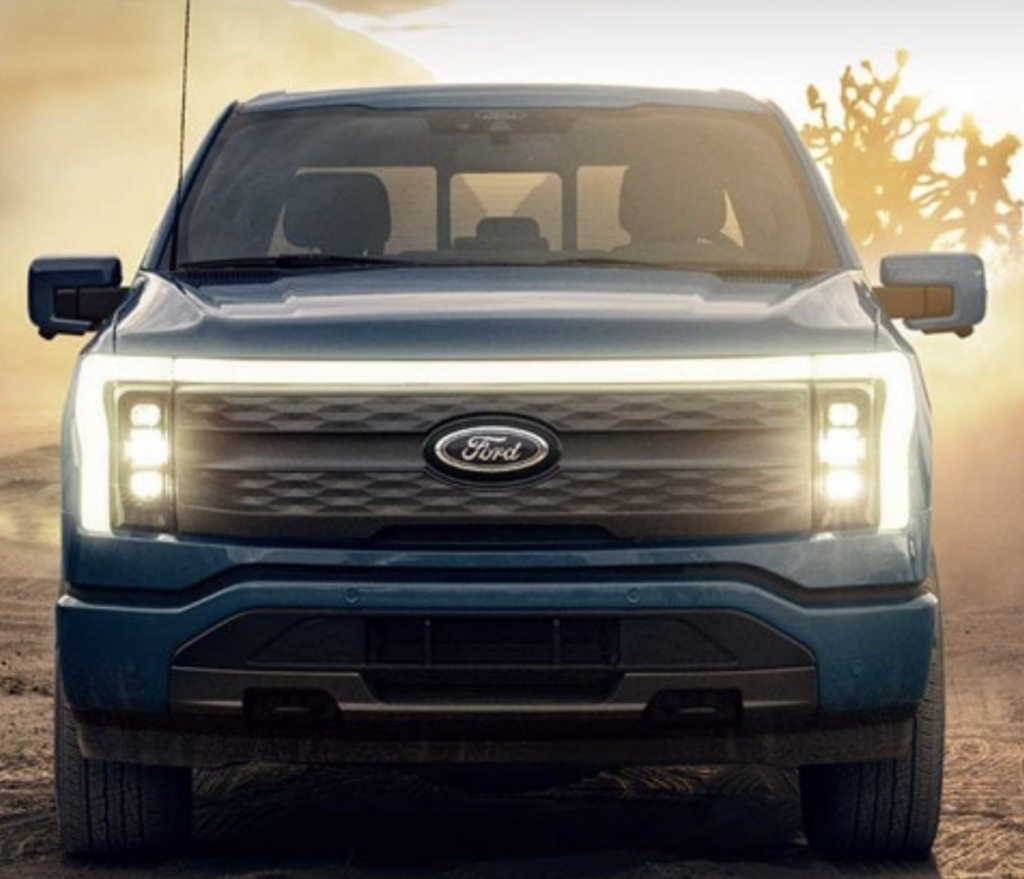 Electric vehicles are quickly gaining market share in the United States. Year over year the number found on the road is increasing exponentially. In response to the growing popularity as well as the major government push towards bolstering public adoption of EVS, more and more automakers have begun to add EV models to their lineups. Ford has recently been reaping the monetary benefits of offering electric vehicles to drivers. Ford's sales are soaring, all thanks to its electric cars. 
Ford reported that its sales grew by an impressive 27% during the month of August. A big part of those gains can be attributed to the number of electric vehicle orders Ford has been fulfilling. The Wall Street Journal reported that the automaker's EV sales have quadrupled since the beginning of this year. A part of that is because public interest is ballooning. However, the other part of the increase in EV sales has to do with more parts becoming available.
After being completely derailed for years as a result of the pandemic, supply chains are starting to rebound. For Ford, this means it can actually make electric vehicles to sell. As such, the company has ramped up production to begin tackling the buildup in demand that has been continuously piling up for years. Simply put, Ford's EV sales are booming due to both public interest and its renewed ability to actually make the cars that the public is interested in. 
Ford's F-150 Lighting has been particularly profitable for the auto industry giant. Ford relayed that the F-150 Lighting is currently selling faster than any other of its models. On average, the F-150 Lightings that actually do make it to dealer lots are there for an average of 8 days before being scooped up by an eager buyer. It's worth noting that the Ford F-150 Lighting is unique in that it taps into a sector of the auto marker that electric vehicles could previously not breach. The F-150 Lightning is a workhorse that appeals to the demographic of individuals who need that type of automobile. The ICE version of the F-150 is also the most popular vehicle on US roads. So it makes sense why there has been such a flurry of immediate interest in the F-150's electric counterpart. 
It's not just Ford who has been enjoying robust sales recently. The auto industry as a whole has been doing exceptionally well. This is surprising. Especially, since inflation has put a chokehold on a vast number of individuals' budgets. Although, judging by the strength of the market that still has left many buyers undeterred. 
Overall, the growth that Ford is experiencing in the number of electric vehicles it is able to sell is indicative of a larger trend that is sweeping the nation. The shift to electric, for reasons both positive and negative, has begun. California solidified its position by asserting its plans to outlaw sales of all new gas-powered cars by 2030. New York is expected to follow in its stead by announcing its intention to do the same in the coming weeks.