What is the F-150 Lightning and why should this new truck be on your radar now that it's on the market for buyers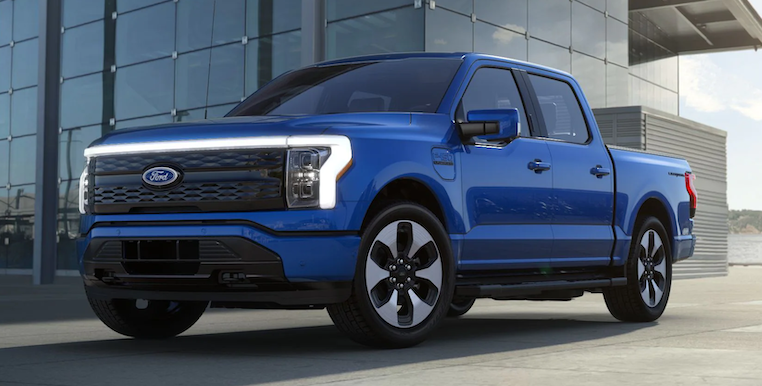 They're coming, whether you want them or not, whether you are prepared or not. Electric vehicles are slowly reaching car lots, and more are on the way. One of the newest to hit the market is not a car, but a truck and it carries a very familiar name – Ford F-150. But as this one is their electric model, they have decided to add a snappy tag, calling it the Ford F-150 Lightning. Let's take a look at Ford's all-new, all-electric truck and decide if it is worth the price tag.
THE F-150 LIGHTNING – AN OVERVIEW
Car and Driver calls the new F-150 Lightning Ford's "most ambitious innovation since the Model T" and they just may be on to something. The new Lightning looks remarkably similar in body and cabin to the gas-guzzling V-6 and V-8, but this electric F-150 swaps out those engines for a pair of electric motors with the option of one of two battery packs.
If you decide to go with the F-150 Lightning's Standard-Range battery pack, you will see around 230 miles per full battery charge. If you opt instead for the Extended-Range battery, then you are going to see almost 100 miles more on your fully charged battery. On the surface, the decision to go with the Extended-Range battery appears to be a no-brainer. So, we'll take a look at the price difference in a bit.
THE F-150 LIGHTNING MODELS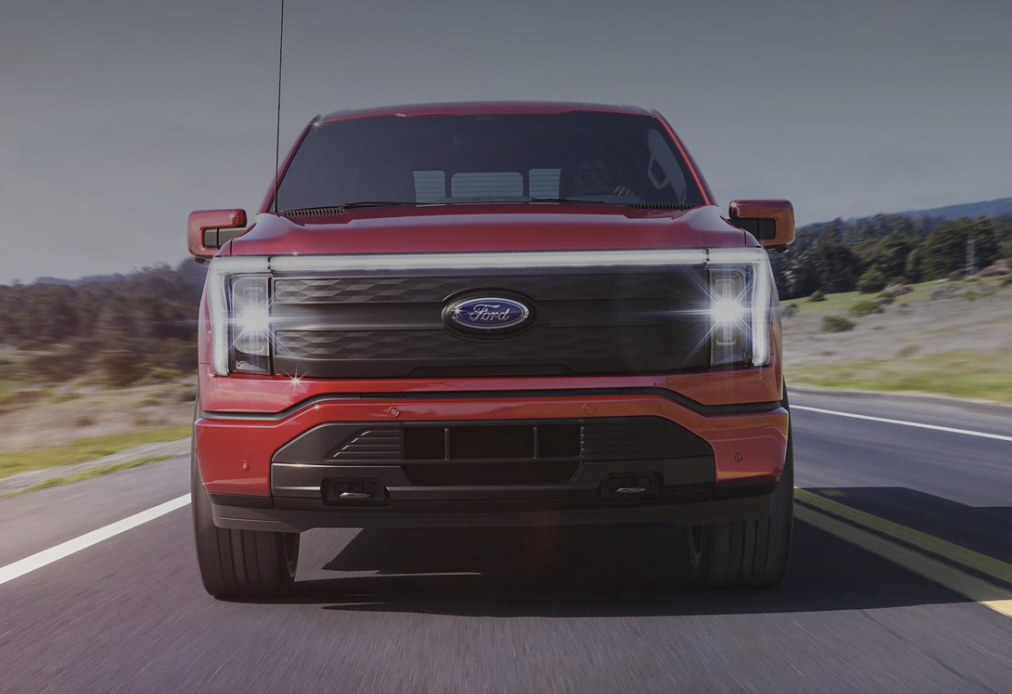 The new F-150 Lightning comes in six different model types. As you can imagine, the lower the price, the fewer bells and whistles you will be offered. Let's take a look at the models and their base prices.
F-150 Lightning Pro – base price $41,769.
F-150 Lightning XLT – base price $54,769.
F-150 Lightning Lariat – base price $69,269.
F-150 Lightning XLT Extended Range – $74,169
F-150 Lightning Lariat Extended Range – $79,169
F-150 Lightning Platinum Extended Range – $92,669
True, the entry Pro model comes at a solid price, but with it, you will not see any of the comforts you'll get with the more expensive models. So, if you have a preference for more options, you may want to start with the XLT. Here, though, is where the price tag jumps. If you wish to include the Extended-Range battery, then right off the top you are going to add another $10,000 to your bottom line. This would definitely be a wise investment if you needed your truck to tow. Unfortunately, though, adding the bigger battery pack also means you have to add the 312A High package. This will set you back $9,500 on top of the $10K for the battery. Ouch.
The nice thing about that 312A High package is that it includes quite a few nice add-ons that could possibly make that price increase worth it. These include heated front seats and steering wheel, adaptive cruise control, a power-operated tailgate, Ford's Pro Power Onboard generator feature, and in-dash navigation among the many additions. You will have to decide whether these features equate to the price jump.
THE F-150 LIGHTNING IS POWERFUL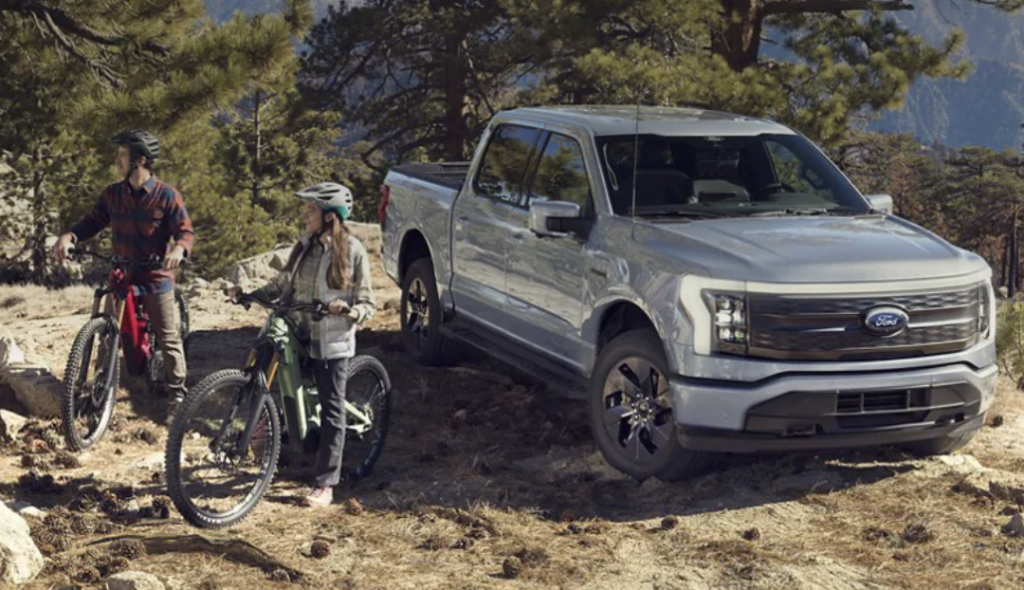 Make no mistake about it, even with the Standard-Range, the Lightning is just that. Standards are two electric motors and all-wheel drive. The two motors on the Standard-Range Lightning combine to give the truck 452 horsepower. With the Extended-Range battery pack, the F-150 Lightning cranks it up to 580 horsepower. According to Car and Driver, their test F-150 Lightning Platinum reached 60 mph in a brisk 4.0 seconds. Not bad for a truck as large as this one. The handling of the truck was just as good, if not better than the gas-powered F-150.
BUT CAN IT TOW?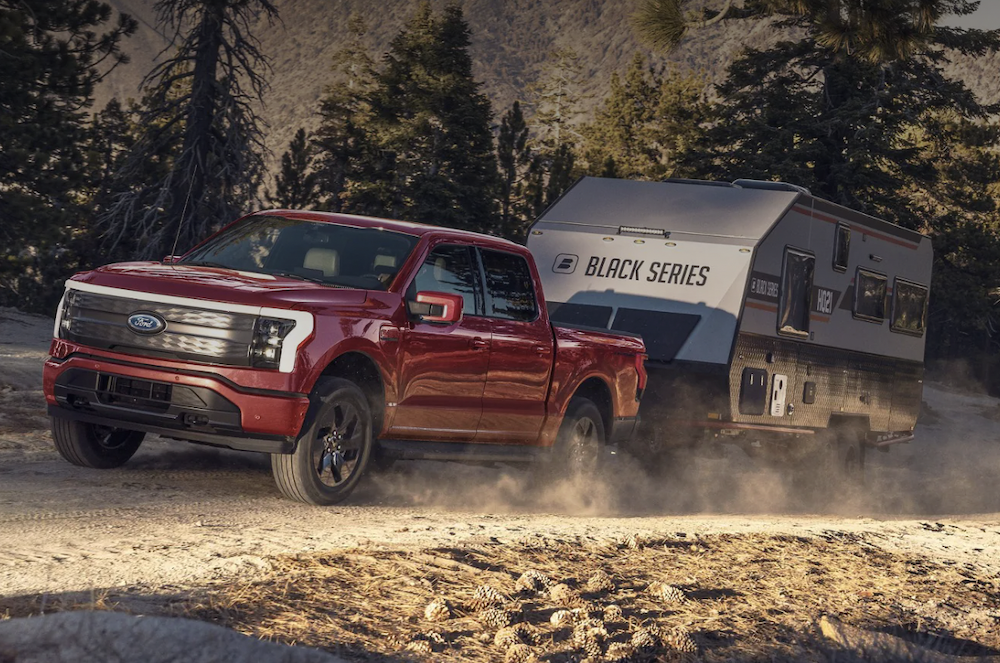 When Ford first announced the F-150 Lightning back in 2019, they showed that their new EV truck could tow a 1,000,000-pound line of train cars loaded with regular Ford F-150s. Somehow, though, the official word from Ford now says that the new EV trucks have a maximum towing capacity of 10,000 pounds. Yeah, this is a big difference. To make matters worse for those who are purchasing to tow, this 10,000 is reachable only with the Extended-Range battery pack. If you were to purchase the Lightning in its Standard-Range form, you would only get to tow 7,700 pounds worth. As far as payload capacity, it reached as high as 2,000 pounds for the Standard-Range battery but got as low as 1,800 pounds for the Extended-Range version.
Car and Driver completed their own test on the Lightning Platinum model by towing a 6,100-pound double-axle camping trailer. What they found out was not good for those who are hoping to get close to the maximum distance on a fully charged battery. At 70 mph, they were able to get a mere 100 miles.
A QUICK WORD ON BATTERY REPLACEMENTS
While we are on the subject of batteries, we would be remiss if we didn't mention the possible replacement price of an F-150 Lightning battery. First off, Ford's battery warranty is 100,000 miles and 8 years. These batteries are designed to last that long but if for some reason you were having to replace one, you will be looking at paying anywhere from $15K to $20K per battery.
TO BE FAIR
As with most EVs, it depends on your intended use. Manufacturers give you the estimated driving range and that is pretty much without anything attached to a vehicle. Now, if you are purchasing an F-150 Lightning, chances are you are planning on towing something, so while the 230 miles per charge for the Standard-Range battery and the 320 miles per charge for the Extended-Range sound dandy, you may want to back off of those expectations.
Those who purchase the Lightning will be able to charge their batteries at home via both a 110- and a 220-volt outlet. These trucks, according to Ford, can also be juiced at the various DC fast-charging stations seen across the country. What may be troubling for some is that it is estimated you can go from a 15% battery to 80% in around 44 minutes. So, if you have to be somewhere quick, plan accordingly. Ford does say that the F-150 Lightning can also serve as a backup generator in a pinch. It can supply up to three days of electricity for your home in case the power goes out.
HERE IS THE GOOD NEWS
The Ford F-150 Lightning is a sweet ride. Standard in the truck is a 12-inch infotainment system but if you opt for the Lariat or Platinum models, you will be rewarded with a 15-inch infotainment system. We know some of you love to queue up your favorite Meat Loaf song and crank it, and with the partnership Ford enjoys with Bang & Olufsen, you will be able as you will be given two choices of premium stereo systems. The first, in the Lightning Lariat model, comes with eight speakers. The second, in the Platinum model, comes equipped with 18 speakers. Classic rock will rule the day.
The F-150 Lightning is a four-door truck that offers plenty of space. It is a crew cab and offers a 5.5-foot bed. On top of that, the Lightning boasts a large frunk (front trunk) where you can utilize the ample space where a normal engine would sit.
FINALLY
Obviously, the decision is yours. What sort of creature comforts do you wish to have with your Ford F-150 Lightning? You won't go wrong with the standard model, but you will get what you pay for. If you are willing to shell out the additional cash, you could be sitting in the ride of your dreams. The new F-150 Lighting is definitely one sweet ride, you'll just have to decide how sweet you want it.
---