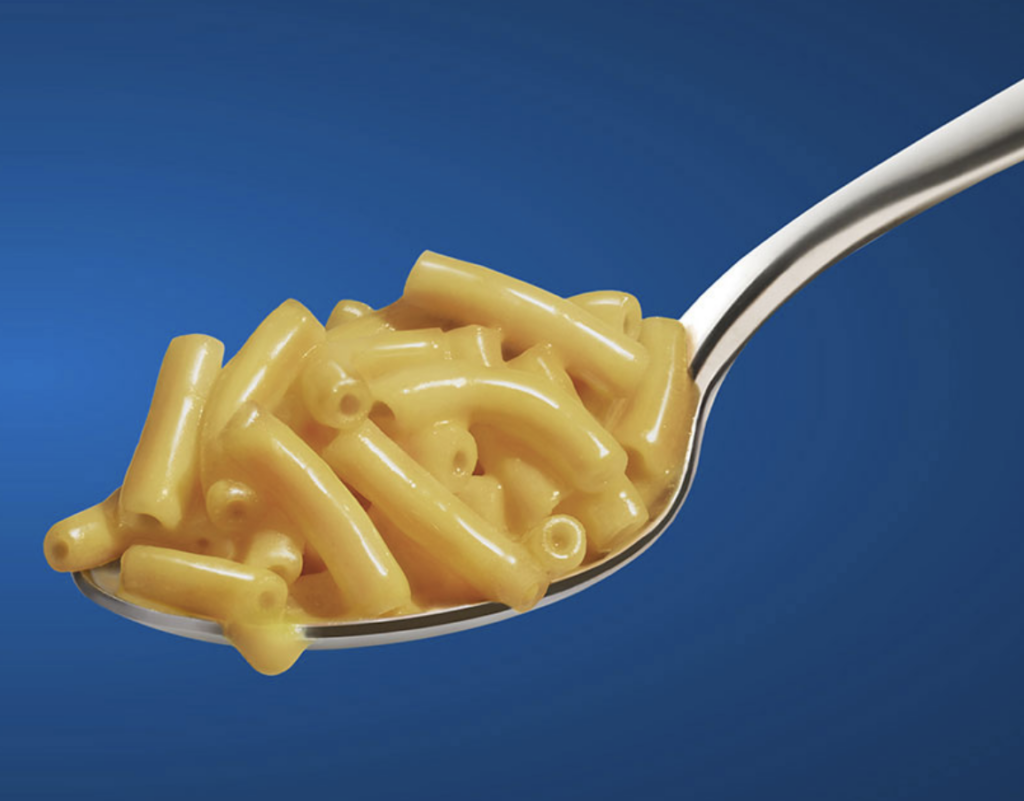 A Florida woman is suing Kraft Heinz over the preparation time of its Velveeta Shells & Cheese meal. The label on a cup of the microwaveable food says the cooking time is only three and a half minutes. But Amanda Ramirez says this is false and misleading. As a result, Kraft Heinz is facing a $5 million class action lawsuit from the Hialeah resident.
Lawyers for Ramirez filed the Kraft Heinz lawsuit in the US District Court for the Southern District of Florida on November 18th, CNN Business reports. According to the document, the advertised three-minute preparation time doesn't consider the other four steps required to prepare the pasta. This includes removing the lid and sauce pouch, adding water, microwaving, and stirring.
These additional steps mean Velveeta Shells & Cheese can't be ready in just three and a half minutes. The Kraft Heinz lawsuit also says the company is unfairly profiting from false advertising, especially since people expect the brand to be honest with them. The suit claims the product is sold at a substantial price premium using misleading marketing which instantly catches the eye of consumers.
"Customers are paying more than they otherwise would because of the three and a half minutes claim," the Kraft Heinz lawsuit alleges. Ramirez's legal team says their client is like any consumer who wants to stretch their money as far as possible when buying groceries. But due three-minute time claim, she paid more for the product than she should have and wouldn't have purchased it if she knew the truth.
In addition to the $5 million in damages, the Florida woman is also seeking punitive damages from the food manufacturing giant in the lawsuit. She wants the courts to issue the popular food brand with a cease and desist order to halt its deceptive advertising. The company must also be made to engage in a corrective advertising campaign.
While some might be quick to dismiss the Kraft Heinz lawsuit as a cash grab, Ramirez's lawyer, Will Wright says it's important to hold corporations accountable in all forms. "There are a lot of people that may feel this is just a little fibbing and not really a case," he told NPR. "But we are striving for something better. We want corporate America to be straightforward and truthful in advertising their products." But the Kraft Heinz Foods Company dismissed the claims as frivolous.
In a statement to CNN Business, a spokesperson for Kraft Heinz Foods Company said, "We are aware of this frivolous lawsuit and will strongly defend against the allegations in the complaint." Interestingly, this isn't the first time a consumer has sued a company for what they deem as false advertising. A New York man filed a lawsuit against McDonald's earlier this year.
According to BBC News, he said McDonald's adverts made their burgers look much bigger than they actually were. Court documents went on to state that the burgers in print and on television were at least 15% larger than they were in real life. Rival Burger King was hit with a similar lawsuit in Florida this March.
---